Real estate technology company Point2 has launched a tool for real estate professionals to build their own websites.
Site Builder provides customizable drop-down menus and content pages; built-in social media buttons for Twitter, Facebook, LinkedIn and MySpace; and 50 themes to choose from that can be tailored with company logos and colors as well as personal photos.
The tool also offers integration with any Internet Data Exchange (IDX) solution, including, but not limited to, that offered by Point2. Users can also add listings manually. The tool does not import listings from a current Point 2 Agent account or a user's multiple listing service.
Site Builder costs $99 per year. Registration is free and there is no charge until the user is ready to publish the site. Customer support is available at all times through email, live chat, message board and telephone, the company said.
Site Builder will be the first of several upcoming marketing products, called Express Tools, that Point2 plans to release over the coming months.
"Point2 Express Tools is about simplifying online marketing, saving time and lowering the overall cost of technology for real estate professionals," said Saul Klein, the company's senior vice president, in a statement.
Site Builder differs from the company's Point2 Agent websites in that it doesn't include customer relationship management tools or listings statistics.
In a Web page dedicated to frequently asked questions about the tool, the company noted that it is intended "for someone who is only looking to establish a simple online presence, and has few or no listings to display."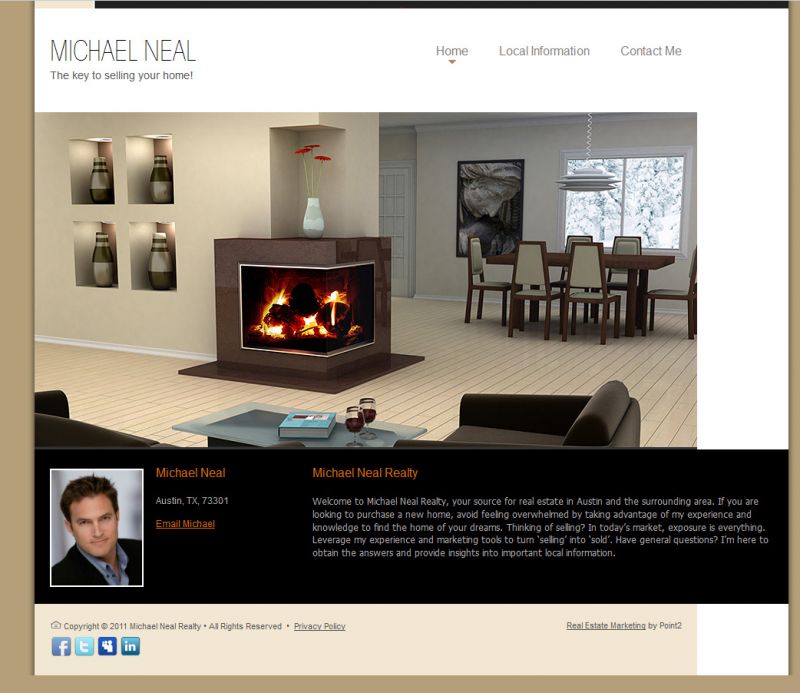 Sample Point2 Site Builder theme