ALAMEDA, Calif. — It's time to answer the question: What's Next?
InmanNext, a new multimedia website that will serve up video perspectives, news, reviews, advice and commentary for real estate agents, will make its debut at 11 a.m. PDT on Monday, July 11.
Chris Smith, co-founder of the Tech Savvy Agent blog who last month joined Inman News as its chief evangelist, has teamed with Katie Lance, Future of Real Estate Marketing managing editor and Inman News social media director, in creating agent-centric content for the new site.
They will be joined by more than a dozen contributors who will share their expertise on subjects ranging from effective Facebook business strategies to simple, usable Web analytics.
"Uniting Chris Smith and Katie Lance with the InmanNext channel is a real win for real estate agents," said Tim Smith, Inman News CEO. "They bring a strong understanding of the business needs of real estate agents, along with deep expertise in today's most important technologies."
Chris Smith and Lance offer real-world experience in real estate to agents. Chris Smith has trained thousands of agents across the country over the last two years as a technology ambassador and spokesperson for TechSavvyAgent.com.
And Lance, who began her career in real estate as a marketing manager at a brokerage with hundreds of agents, has direct experience in creating effective marketing campaigns for individual agents.
Chris Smith and Lance say InmanNext is specifically for agents with different levels of experience.
"No matter whether you have 30 years of experience or just got started last year, InmanNext will have something useful for you," said Lance. "We've assembled a diverse set of contributors to the site, some of whom are agents, but others who are experts in important areas for agents, such as social media marketing, technology trends, branding or video."
Chris Smith said the varying viewpoints of contributors will give readers and viewers fresh  perspectives on industry tech and trends. "We're not just tapping into the  existing 'RE.net' and hearing from the same people over and over," he said.
"What an agent will find on Next is a great collection of information about all sides of an issue. You might find five  (items) about a particular aspect that you're looking for that might provide  five types of opinions (detailing) how it's being done."
Lance added, "It's not a math formula. By  providing different opinions and different case studies it allows people to  make their own opinion."
The Future of Real Estate Marketing blog will become a  content area within Inman Next, which will also incorporate content from Inman.com. The site will feature new items daily.
The site will launch at Next.Inman.com on Monday, and you can stay posted on the site's launch by visiting InmanLaunch.com. You can also keep up with InmanNext news on Twitter (@InmanNext), Facebook (Facebook.com/InmanNext) and YouTube (YouTube.com/InmanNext).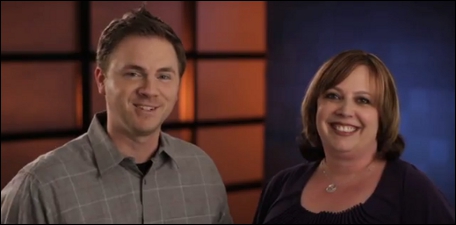 Chris Smith, left, and Katie Lance collaborate on InmanNext news and views.
The major content areas at the site will include:
Tech and gadgets;
Social media;
Mobile; and
Events.
Tim Smith said InmanNext is a logical step that follows Inman's launch of a series of one-day Agent Reboot events across the country, which offer tips and insights for incorporating technology and social media in day-to-day real estate work.
"When we developed the Agent Reboot series of events, we started realizing there really wasn't one source to go to for agents to get this information," he said, adding that with the hire of Chris Smith, "the time was right."
"Agents are under such pressure to make money to survive. The economy is in the doldrums, housing is in a real crisis. It seems like the right time for agents to find this information. People are looking for a sense of community — a place to go for information that's applicable to them," Tim Smith said.
There will be a synergy between the Inman Next site and the Agent Reboot events, Tim Smith also said, such that the Reboot events "will take advantage of the content from the Inman Next channel," and the audience at Inman Next can choose to participate in a local Reboot event "and get some in-person instruction on what all of it means."
The site will be "thoroughly integrated with social media, so viewers can talk to us and we can talk back," Lance said, and online visitors will be able to log in at the site using Facebook Connect and post comments via their Facebook profile as well.
To further audience engagement, Chris Smith said an advisory board of agents will be assembled to lend their feedback and assist in the site's development. "When it evolves and when it changes it's going to be because of the community that's involved with it," he said.
About half of the content at the site will be videos, according to Lance.
"There will be different styles of videos," Lance explained. "Chris will produce short-form, quick hit videos that feature tips and interviews. I'll produce videos that may be a little longer, diving a bit deeper into an issue or providing step-by-step instructions on how to do something. For both of us, what's important is that the content is immediately useful and practical, which is what agents want most."
Chris Smith said his experience in real estate was shaped by a stint as a senior mortgage banker with Quicken Loans, where he learned directly about real estate consumers' needs and wants.
"I learned a lot about the way the mortgage market works," he said. The mortgage market was crashing while he worked at Quicken Loans, and he worked with homeowners facing rising interest rates as lending guidelines were tightening.
Consumers' comfort level with technology — even with something as massive as a home mortgage — was a powerful lesson, Chris Smith said.
"One thing I learned about … (is) how consumers were becoming OK with doing a large transaction online, even though it was a loan. My Dad's generation would never think about refinancing a loan without seeing someone face-to-face," he said. And they seemed to genuinely enjoy e-sign technologies, he said.
In 2008 he joined Realtor.com operator Move Inc. as an Internet marketing, real estate technology and social media consultant.
While the average age of agents is in the mid-50s, and most agents "don't have digital marketing backgrounds," Chris Smith said that his age and perspective is more closely aligned with typical buyers. "I think of myself as coming from the 'Nintendo Generation,' " he said, referring to a video game platform from his youth.
"I always had a device in my hand," he said, and younger generations of real estate consumers similarly may similarly be inclined toward technology and gadgetry.
An important message for agents is that just dabbling in technology isn't enough, he said. "Probably the No. 1 problem is that agents think just being in the game is: 'OK, I'm on Facebook, I have a Twitter profile, I have a blog and so I'm doing all of these things you to do.' It's like saying, 'I have a hammer.' Just saying you have a hammer doesn't mean you've built a home."
A goal of Inman Next is to provide the tools and foundation to build a better business: "One of our goals with Inman Next will not be to just tell you what should be done, but to tell you how to do it so it provides the best consumer experience possible," Chris Smith said.
Lance said real estate agents need to know not just the steps involved, but "exactly what I need to do to get from step A to step B," and even "how to get to the beginning."
While Realtor.com, Trulia, Zillow and Homes.com are among the more polished real estate search portals where consumers may begin their real estate searches, Chris Smith said that many agents miss the boat when it comes to their own websites.
"If there's a dancing palm tree on your site, where is the consumer? And where are you now? If you're not providing at least a comparable search experience to the national portals, (consumers) are going to go back to those national portals."
Tablet computing and mobile technology is transformative for the industry, Chris Smith said. "There are more and more people every single day buying iPads, apps and tablets," and some of them may let dust collect on their desktops, he said.
He said he met a man from Spain who purchased a home he found using the Realtor.com mobile app. "He didn't even know Realtor.com had a website — he thought (the company) only an app."
Video and targeted advertising are increasingly powerful marketing tools for real estate professionals, Chris Smith said, and he often receives feedback from agents who say that videos are useful tools for getting listings and selling them more quickly.
"Video I feel will be par for the course. Just like consumers demand pictures (of homes), sellers are going to demand that there be a video of the home."
Regular Contributors to InmanNext will include: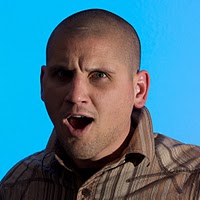 Joel Burslem
Joel Burslem — founder of the influential Future of real Estate Marketing (FOREM) blog. He is a 1000watt Consulting contributor and expert in digital marketing, new media and Internet strategies. Joel loves all things digital and wrapping his brain around what technology can do for real estate.
Facebook: www.facebook.com/ jburslem
Twitter: @jburslem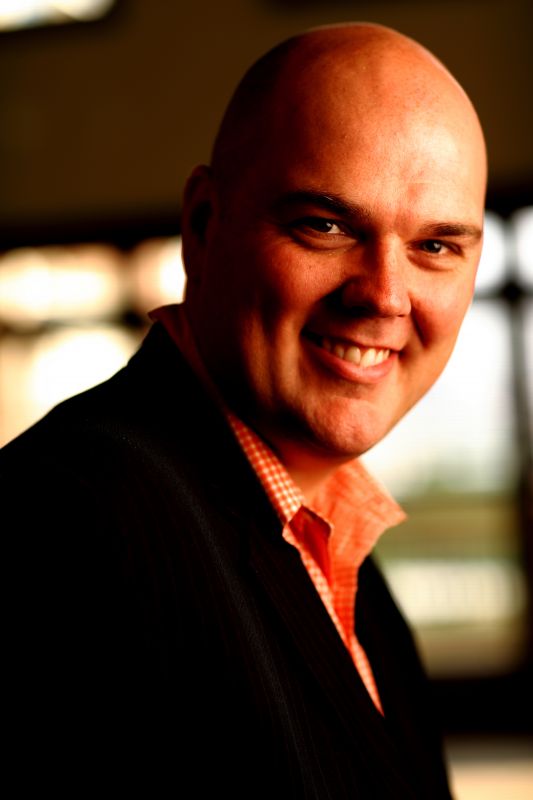 Brian Copeland
Brian Copeland — a licensed broker and national recognized real estate speaker and trainer; a Mac enthusiast; and author of NashvilleandBeyond.com. Copeland is known for his creative home listing and marketing strategies.
Facebook: www.facebook.com/blcope
Twitter: @NashvilleBrian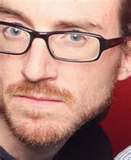 Gahlord Dewald
Gahlord Dewald — president and janitor of Thoughtfaucet and a tech columnist for Inman News. Dewald regularly sheds light on the usefulness and potential of emerging technologies, search engine optimization and analytics.
Facebook: www.facebook.com/gahlord
Twitter: @gahlord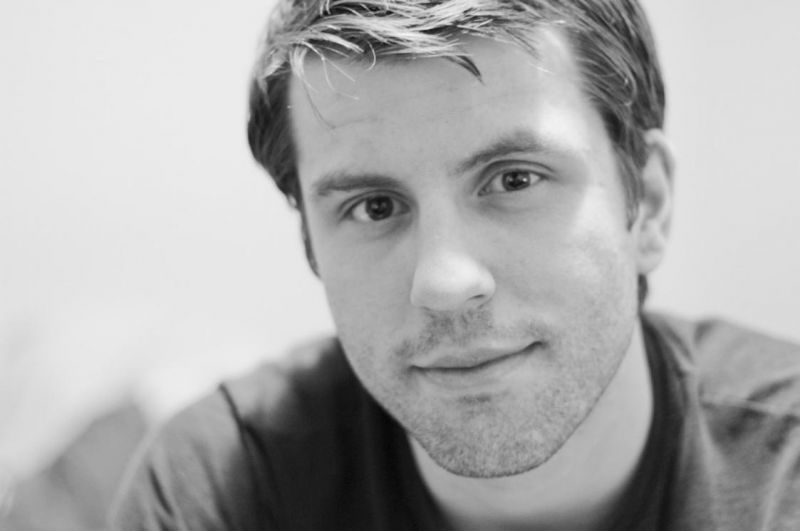 Jimmy Mackin
Jimmy Mackin — co-founder of The MLS App, a tool that allows agents to market their real estate listings on Facebook. Jimmy works to master Facebook's potential.
Facebook: www.facebook.com/themlsapp
Twitter: @themlsapp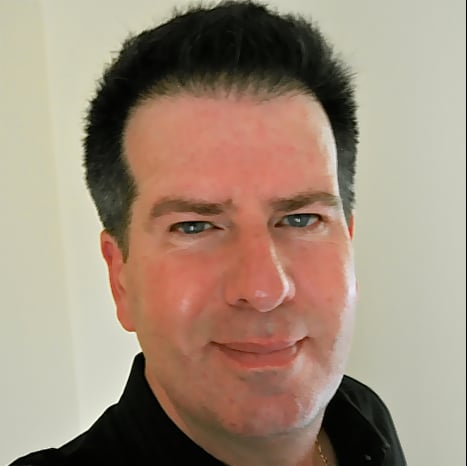 Michael McClure
Michael McClure — founder, president and CEO of Professional One Real Estate. He authors the P1Fran.com blog; is the founder and host of RaiseTheBar an online BlogTalkRadio program; and is a frequent national speaker on the topics of professionalism, branding and social media. Michael is the social media insider, taking engagement to the next level.
Facebook: www.facebook.com/ProfessionalOneFranchising
Twitter: @ProfessionalOne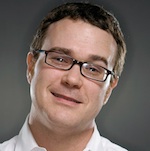 Jack Miller
Jack Miller — Chief technology officer and senior associate for The GoodLife Team. He is a technologist, business professional, and real estate agent who enjoys the intersection of technology, business, people and real estate.
Facebook: www.facebook.com/jackmilleraustin
Twitter: @jackmiller


Maura Neill
Maura Neill — Realtor and partner, The Gebhardt Group. A lover of all things Atlanta, Maura is also founder and editor of Atlanta: 365 Days, 365 Things To Do, a hyperlocal travel resource and magazine for newcomers and natives. She knows how to build a business via social media.
Facebook: www.facebook.com/Atlanta365ThingsToDo
Twitter: @mauraneill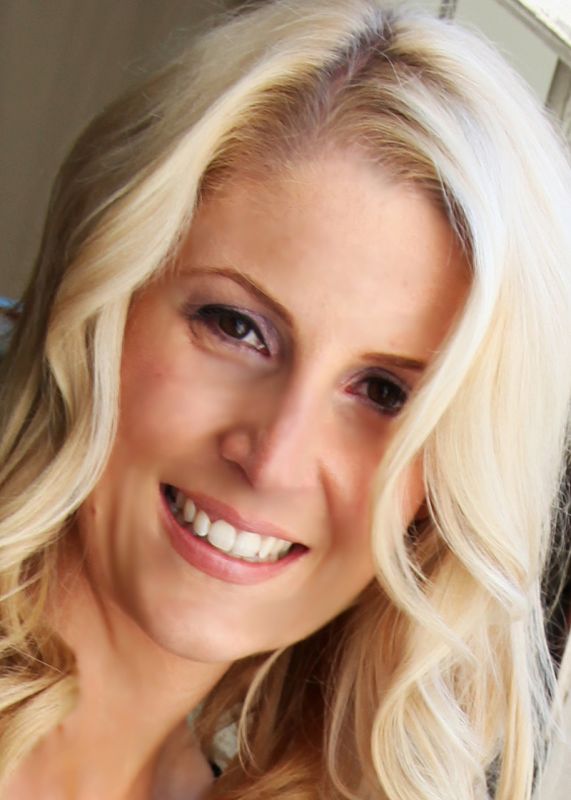 Nicole Nicolay
Nicole Nicolay — founder and chief creative officer of Agent Evolution, a social media training and WordPress Web design company. She is also a co-author of MyTechOpinion.com and serves as industry educator, consultant and innovator. She has worked as an emcee for Inman's Agent Reboot events.
Facebook: www.facebook.com/AgentEvolution
Twitter: @nik_nik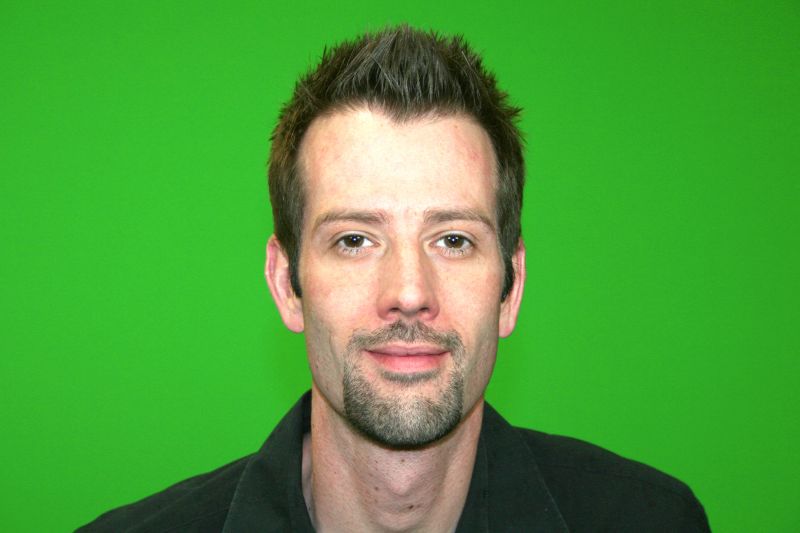 Reggie Nicolay
Reggie Nicolay — founder of real estate technology blog MyTechOpinion.com and social media director for the Realtors Property Resource (also known as RPR), a national property database for Realtors. As social media director for RPR, Reggie is responsible for brand monitoring and social media strategies. Reggie is a PC junky: he enjoys building computers, loves code, and won't convert to a Mac.
Facebook: www.facebook.com/reggienicolay
Twitter: @ReggieRPR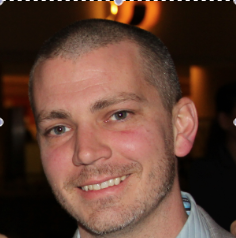 Darin Persinger
Darin Persinger — founder of Productivity Junkies, and a real estate coach and trainer. He helps agents increase their productivity and business development while utilizing social media and technology.
Facebook: www.facebook.com/productivityjunkies
Twitter: @darinpersinger


Suzanne Roy
Suzanne Roy — contributing writer for Tech Savvy Agent and owner of the V.A. Works website. Suzanne has been working within the real estate technology and social media since 2002, assisting both brokers and agents with online marketing and social networking needs.
Facebook: www.facebook.com/TopProducerHelp
Twitter: @RealEstateVAs


Matthew Shadbolt
Matthew Shadbolt — director of interactive products and marketing at The Corcoran Group. He leads the charge in Corcoran's initiatives for social media, advertising, video, mobile and search..
Facebook: www.facebook.com/thecorcorangroup
Twitter: @Corcoran_Group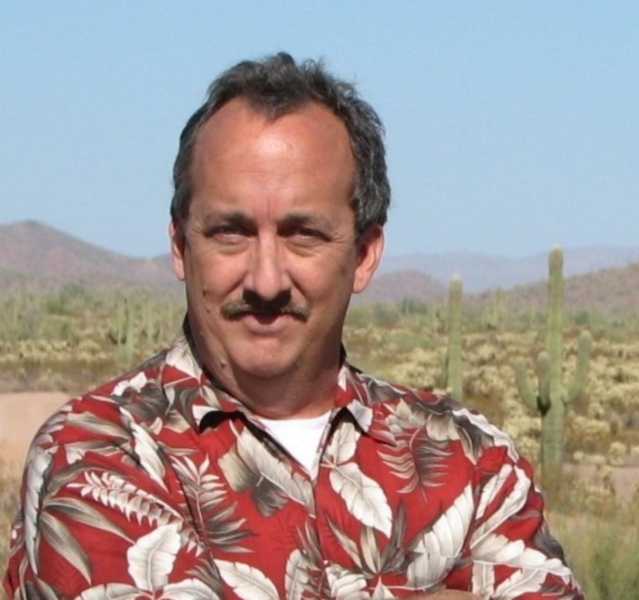 Jay Thompson
Jay Thompson — designated broker and co-owner of Thompson's Realty, an independent real estate brokerage based in Phoenix. His award-winning blog, The Phoenix Real Estate Guy, is one of the most widely read real estate blogs on the Internet and a champion of online marketing.
Facebook: www.facebook.com/PhoenixREguy
Twitter: @phxreguy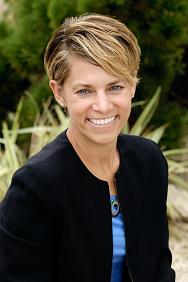 Krisstina Wise
Krisstina Wise — owner of The GoodLife Team, a brokerage recognized for tech innovation and in real estate social marketing, social media practices, and other new media approaches.
Facebook: www.facebook.com/goodlifeteam
Twitter: @krisstinawise