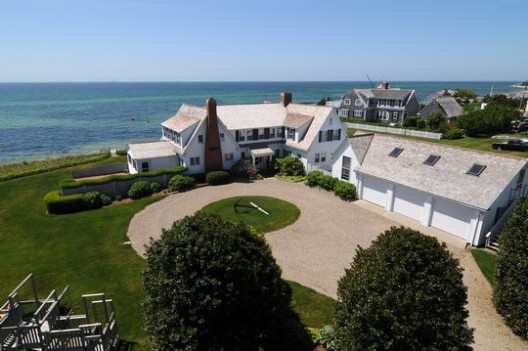 Click here to view the full photogallery.
Location: Hyannisport, Mass.
Price: $6.35 million
The Skinny: The owners of this Hyannisport, Mass., property, the Colemans, surely feel a little slighted when it comes to the name of their renowned corner of the Cape Cod coast: the Kennedy Compound. It might be located down the same private road as the Kennedy family's much more famous series of residences, but the Colemans actually settled in these parts first. This white waterfront manse was built in 1928, while the Kennedys were renting nearby. The seven-bedroom shingle-style spread has been in the Coleman family ever since, but they've been trying to unload it for more than a year now without success. Back in 2010, the price was set at $13.5 million; it has since been cut by more than a half, down to $6.35 million. 
Sources: Robert Paul Properties; Cape Cod Today.
View the original item at Curbed.com: "'Kennedy Compound' Waterfront Suffers 50 Percent Price Chop," by Rob Bear.
More from Curbed.com's House of the Day:
Copyright Curbed.com 2011