Economically speaking, for years the Philadelphia story has been "eds" and "meds."
That's the local shorthand for the influence of institutions of higher learning and the life sciences industry — a concentration of pharmaceutical, biotechnology and medical-device companies — on Philadelphia's evolution from a manufacturing-based economy.
The combination of the two has been a formidable anchor during the recession.
A 2007 report from Select Greater Philadelphia, an economic development group, estimated that 88 colleges and universities in the area (there are now more than 100) accounted for 4 to 7 percent of the region's total economic activity.
And life sciences endeavors are responsible for one of every six jobs in the region and 15 percent of the Philadelphia-area economy, according a report this summer from the Pennsylvania Biotechnology Association.
All those jobs translate into a reliable stream of housing activity, according to Philadelphia real estate agent Mark Wade.
"The continuous state of movement in the medical field means that a fair portion of those in the market have an 'end point' prior to buying," Wade told Inman News. "Be it four years or six years — a transfer out of medical school means that buyers are predestined to sell."
The two sectors helped Philadelphia weather the recession better than many other major metros. Yet, strong as the two sectors are, they're the cause of some concern among analysts, who have said the region lost economic momentum early in the year.
"The rate of economic growth … remains positive, but has slowed down this summer," according to an analysis in mid-August from Select Greater Philadelphia and ISH Global Insight.
The economic development group and the economic data firm jointly concluded that the local economy will be "lackluster" for the remainder of the year, even after showing signs in 2010 of an upturn.
"One likely explanation (for the change) … is that the Greater Philadelphia region's economy didn't start slowing until well after the U.S. economy turned down, and will trail it coming out of the 'Great Recession,' " the two organizations said.
Jobs appear to be shrinking in Philadelphia.
"The gap between the Philadelphia unemployment rate and the national average has closed since early 2009," according to PNC Bank's Philadelphia Market Outlook, published in May. "Over 2011-12, Philadelphia will begin to look more average in terms of its unemployment rate."
One reason: Eds and meds are "mature" industries, according to PNC, and they will show less energetic job creation than over the past decade. The area lost more than 115,000 jobs between 2008 and early 2011, according to an analysis of federal data by the Philadelphia Business Journal.
Manufacturing also appears to be slipping. It entered the year on a strong note in terms of manufacturing activity, though Philadelphia manufacturing saw a significant decline as the year progressed, possibly related to disruption in the financial markets, according to a Philadelphia Federal Reserve study in August.
Still, Philadelphia has generally held its own during the downturn, analysts tend to agree. And one visible beneficiary has been housing, which hasn't been particularly plagued by foreclosure rates. The foreclosure data firm RealtyTrac ranked Philadelphia 114th in foreclosure activity among 211 metro areas for the first half of the year.
And local housing appears to have entered a neutral-is-good-enough era, according to economist Kevin Gillen, vice president of the Econsult Corp. data analytics firm, who prepared a second-quarter assessment of Philadelphia home sales for Prudential Fox & Roach Realty.
"It may not be often that flat house prices may be greeted as good news, but after several years of declining prices and falling sales, the definition of 'good news' for housing has become relative," he wrote in a commentary accompanying his report in July.
He found that the typical Philadelphia home increased in value by 0.2 percent in the second quarter from the previous one, after several consecutive quarters in which price declines totaled more than 10 percent.
Overall, though, the average Philadelphia home has lost a cumulative 16 percent in value since the downturn began, sending it back to 2005 levels, Gillen said.
That 16 percent compares with a price free fall of 32 percent, on average, in the Standard & Poor's/Case-Shiller 20-City House Price Index, he said.
IHS Global Insight chief regional economist Jim Diffley told the Philadelphia Inquirer in June that the region "has come out of the recession pretty well. Because of its more moderate housing cycle and its diversification away from manufacturing, it's on track for a full recovery."
Nonetheless, Diffley's firm, in a report prepared in June, predicted it would take the area until late 2013 to return to pre-recession employment levels. The data firm said local unemployment would fall to 6.7 percent by the end of 2013, after hitting 8 percent by year's end, according to the Inquirer.
Market Data
Philadelphia metro area
 
Population (2010)
5.96 million
Population growth (2000-10)
+5.1%
Total closed sales (2010)
50,854 (single-family homes)
% change closed sales (2009-10)
-8.9% (single-family homes)
% change closed sales (April 2009-April 2010)
-6.6%
Median sales price (Q2 2011)
$201,950 (single-family homes)
% change median sales price (Q2 2011 vs. Q2 2010)
-5.6% (single-famiy homes)
Foreclosure filings rate (July 2011)
1 in 1,066 housing units
% of sales distressed (Q1 2011)
16%
% homes affordable to median-income
households (Q2 2011)
70.7%
% unemployment (June 2011,
not seasonally adjusted)
8.9%
Walk Score
74 (city of Philadelphia
Rent vs. buy ratio (Q2 2011)
12
Sources: U.S. Bureau of Labor Statistics; Trulia; RealtyTrac; Walk Score; National Association of Home Builders/Wells Fargo; U.S. Census Bureau; Kevin Gillen/Econsult Corp.
Q-and-A
Inman News reached out to Philadelphia-area real estate agents to get their take on the local marketplace:
Q: What types of properties are selling fastest/slowest in your market area, and why?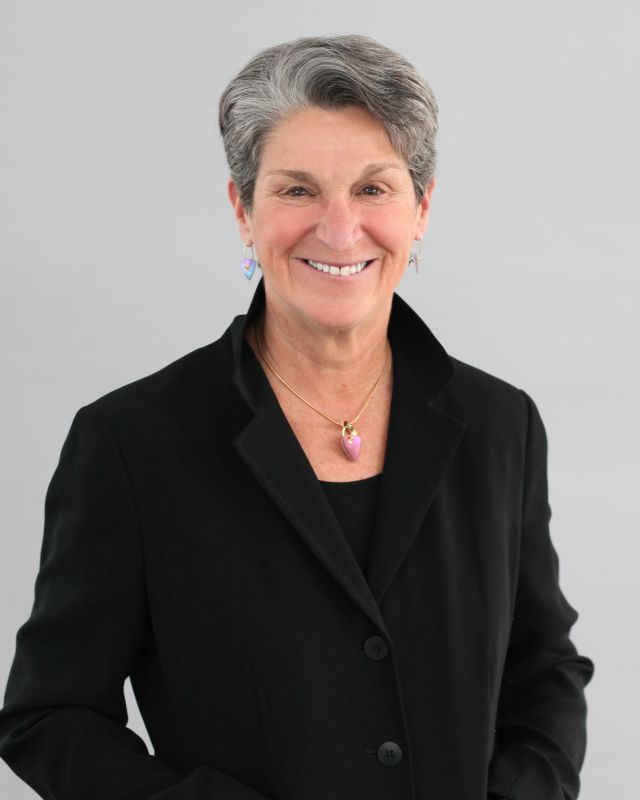 Marilou Buffum
Marilou Buffum
Eichler & Moffly Realtors
Past president
Greater Philadelphia Association of Realtors
"Fairly priced, one-of-a-kind houses in pristine condition continue to sell, with multiple offers not unheard of, but more generic properties (including some in great shape) continue to remain on the market unless sellers aggressively drop asking prices."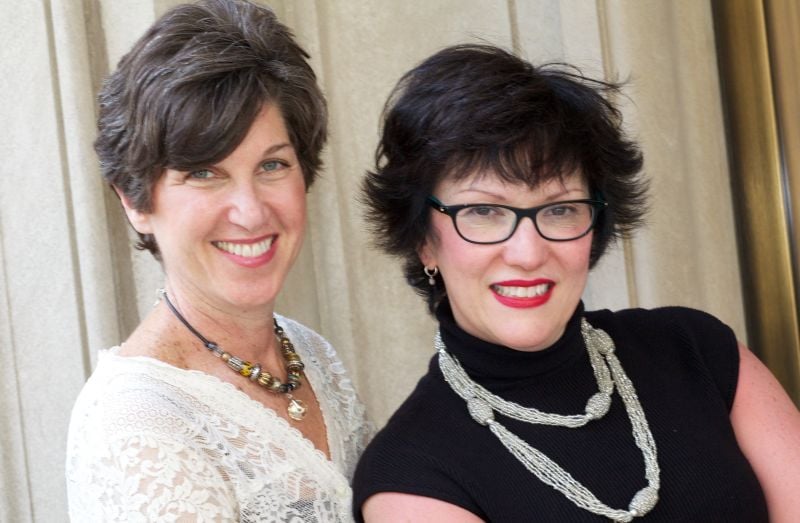 Jody Dimitruk (left)
and Johanna Loke
Jody Dimitruk and Johanna Loke
Prudential Fox & Roach Realtors
"Properties that are well-priced, uncluttered and show well, and condominiums that can easily be made into rentals, sell fastest."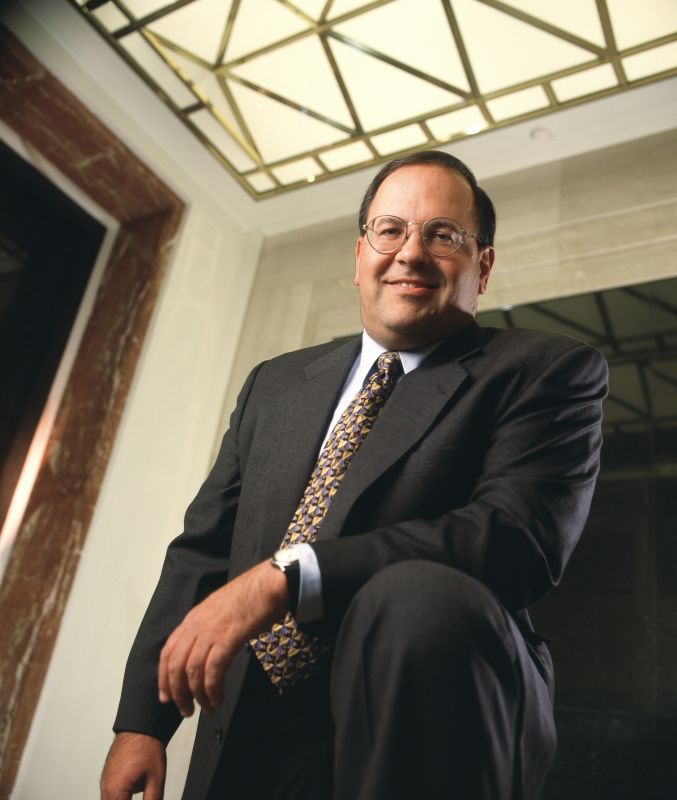 Allan Domb
Allan Domb
Allan Domb Real Estate
Chairman
Greater Philadelphia Association of Realtors
"Properties under $500,000 in the core neighborhoods sell fastest because the buyers often don't have a home to sell because they're renting. Rents are increasing, so the economics of buying vs. renting are making buying a more feasible option."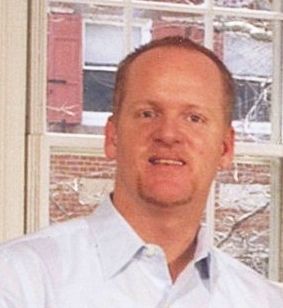 Mark Wade
Mark Wade
Prudential Fox & Roach Realtors
"In the Center City section of Philadelphia, the market segment that consistently sells is the first-time-buyer market, generally under $400,000."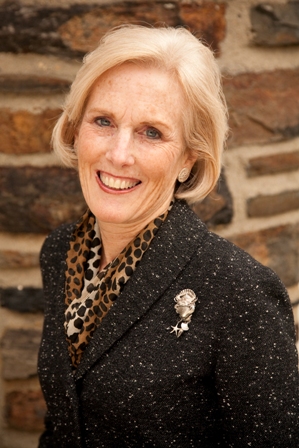 Kathe O'Donovan
Kathe O'Donovan
Prudential Fox & Roach Realtors
"The high-middle to high range seems to be moving the quickest if priced correctly and in a popular Main Line neighborhood. Houses from $800,000 to $1.8 million are in great demand, particularly if they are updated and well-maintained.
"This past spring, these houses were selling in under two weeks and in some cases receiving multiple offers."
Q: Is anything changing about the demographics of buyers/sellers in your market area?
O'DONOVAN: The demographics have changed considerably — foreign buyers are prevalent and young and first-time buyers are not in the forefront, as they had been in the past.
BUFFUM: In relatively affluent areas such as Chestnut Hill and Mt. Airy, we are seeing fewer transactions, more cash buyers, and, interestingly, more retirees.
I've been struck by the fact that three of our recent transactions involved buyers coming to town to live closer to their adult children and grandchildren — coincidence, perhaps, but I'm tempted to see this drawing-together as a natural response to these times of national concern and global unrest.
DOMB: We're seeing more investors who were formerly in the stock market move their money into real estate, where they can see 4 percent to 5 percent annual returns.
Q: Are you seeing change in the market share of short-sale properties or REO (bank-owned) properties?
BUFFUM: The national surge in short sales has affected Philadelphia somewhat less than other cities. But the trend is noticeable and will become more prominent if prices continue to decline.
WADE: REO properties don't count for a lot of our inventory, but after a decadelong absence, they are indeed back in limited numbers.
O'DONOVAN: There are currently more short sales and foreclosures than I have seen in 27 years in the business. We always thought "that would never happen here." Short sales, in the past, were almost nonexistent.
Even if the value of the property went down, they usually had enough equity to sell and move on, if necessary. There seem to be more foreclosures, as well.
Q: What worries you most about the current state of the market, and what represents a sign of optimism/opportunity for the real estate market?
BUFFUM: The domino effect of federal cutbacks — first on state budgets, then on local budgets — has yet to play out completely. This slow-moving storm can only exert further downward pressure on job markets and on homeownership.
DIMITRUK and LOKE: A worry is the unstable economy and lack of cohesion in our government — (this) causes buyers to rethink their decisions.
The opportunities are the prices and interest rates and investment condominiums — the rental market is super-strong right now, and the savvy owners are collecting the rents. Buyers are moving their cash from stocks, which are declining, to bricks and mortar.
DOMB: What worries me most is maintaining and growing employment, as everything else stems from that. A sign of opportunity for the real estate market is that the economics for buying vs. renting are swinging, and the divide between the two is narrowing dramatically. If the trend continues, homeownership will once again become more economical than renting.
O'DONOVAN: Buyers have a fear of moving forward in purchasing a home because they are not secure with their job future, the cost of housing, or most important: the state of affairs in Washington.
Q: Where are sellers moving to, and where are the buyers moving from in your market area? Does this represent a change?
DIMITRUK and LOKE: It's the same pattern we've been seeing for 25 years: Some seniors are moving in with children, some buyers are keeping their homes and acquiring additional properties, and some of the younger ones are moving to the suburbs to start a family or across the country for job-related reasons.
DOMB: Many high-end sellers are selling because they own three or four homes and don't need all of them anymore — this is their version of downsizing.
O'DONOVAN: I see many buyers moving farther from the city, where they can get more for their money and are able to get newer construction at affordable prices. This does represent a change: Today's buyers want to move in, hang pictures, and enjoy their home.
For the most part they do not want to fix up, clean up or "rehab." Many can afford a bigger mortgage but don't have the cash to make any major improvements. They tend to favor new or "like new" construction and will sacrifice on the other end with a longer commute.
Q: How have you changed your business to mirror the market and to capitalize on market trends?
DIMITRUK and LOKE: To capture younger buyers we have a large Internet presence, including a Facebook page, QR (quick response) codes, and virtual tours.
Specifically, we're trying to concentrate on pricing homes where they'll sell and on investors who are looking for a good return on their money. We are not interested in overpriced homes or sellers with no motivation.
WADE: I only take listings with sellers who are willing to price their properties realistically. I program my sellers to take lower offers because oftentimes it will be the only offer. I have introduced a guaranteed sale program on many of my listings to give a level of comfort that their property will be sold.
In terms of buyers, I am focusing on investors because I think they'll be the ones to keep us afloat for the next year or two.
O'DONOVAN: I've formed a "team" in order to service my clients in a better, more comprehensive way. Everything is so quick today, we all need extra coverage. As a seller's agent I also have had to change my business by having a greater presence on the Internet. My listings have to have more and better pictures to attract buyers.
Today, almost all buyers go to the Internet before they even begin to formally look for a house. With that in mind, we "stage" houses and make suggestions for getting rid of clutter, painting, small fix-ups. This has proved invaluable.
I won't put a house on the market today until it is "ready." We only have one chance with most buyers. If you can't capture them with good pictures and content from the start, you may lose them forever.
Q: What are some overall economic trends you're seeing in your market area that will guide the real estate market?
DOMB: The biggest economic trend is the combination of rising rents, historically low interest rates and lower prices. The economics of buying vs. renting are shifting in a way that will eventually make buying the more favorable option in terms of monthly cost.
O'DONOVAN: First-time buyers aren't able to qualify by today's standards. Mortgage brokers are telling them their credit needs to be better and they need to save more money for a down payment. This is all good.
I believe that in the next 18 months or so these buyers will have done their due diligence and be back in the marketplace, ready to capitalize on the current low interest rates and affordable prices.
The glut of lower-priced homes should dissipate and you will see a highly competitive market in the not-too-distant future. The loans will have less risk and create better balance sheets for the lending institutions.
WADE: The foreclosure and REO market has presented some good opportunities for buyers. Although somewhat rare, this trend does present opportunities.
Q: Any other big changes you're seeing?
DOMB: More Realtors are becoming bartenders. The mortgage markets are starting to loosen up, for both commercial and residential.
WADE: "Flipping" is about to make a comeback, in my opinion. In downtown Philadelphia, there is not (a lot of) opportunity to add new housing to the existing stock, so to add new inventory investors will buy, rehab and sell in some of the stronger neighborhoods.
DIMITRUK and LOKE: (There are) buying opportunities that we have not seen in years, and interest rates that we have never seen. Also, the number of investors paying cash has increased.