Foreclosure starts jumped 20 percent from July to August, with first-time foreclosure starts hitting a 2011 high, data aggregator Lending Processing Services Inc. reports.
The 247,957 foreclosure starts LPS tracked nationwide in August represented a 12.2 percent decline from a year ago, but the number of homes in the foreclosure process remained near historic highs.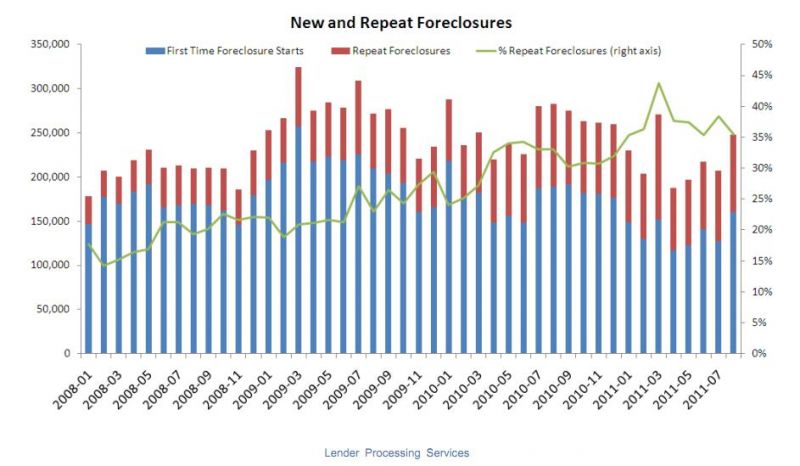 There were an estimated 2.15 million homes in the foreclosure process at the end of August, down slightly from 2.2 million in January. The owners of those homes were delinquent on their mortgages by an average of 611 days.
A record number of loans shifted from foreclosure back into delinquent status, suggesting that loan servicers continue to review processes in the wake of the robo signing controversy, and that loss mitigation activity continues, LPS said.
Foreclosure sales were down 36 percent nationwide from their September 2010 peaks, LPS said. In the 18 states where foreclosure sales dropped even more sharply, only five were nonjudicial foreclosure states that have been less severely impacted by the robo signing controversy.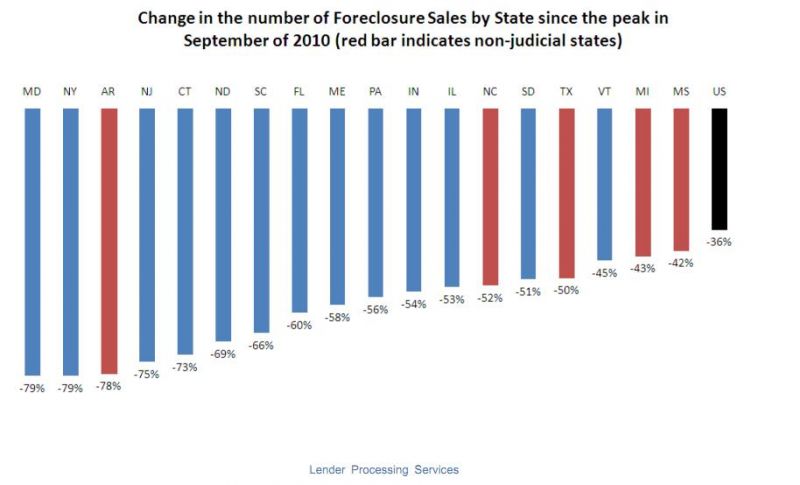 All told, there were 6.4 million homes with owners who had missed one or more payments or were in foreclosure at the end of August, including 1.7 million homes behind by just one payment, and 674,000 delinquent by 60 days.
Although nearly 1.9 million mortgages were delinquent by 90 days or more, that's down from 3 million at the start of 2010.
Among the nearly 46 million homes with current mortgages at the end of August, 23 percent were still at risk because their owners owed more than their homes were worth, LPS said.