San Francisco Bay Area luxury real estate company Alain Pinel Realtors has redesigned its website, adding property search by keyword and by lifestyle attribute, and adds the ability to search for for-sale homes within school districts and by the number of days on the market.
The new site also features a more integrated global search capability, three new blogs, and a toolbox with a rent-vs.-buy calculator for property listings.
The new site features a lifestyle search that allows visitors to search for a home by some of the lifestyle attributes they want a home and its neighborhood to provide. It's one of the highlights of the redesign, said Rainy Hake, executive vice president for Alain Pinel Realtor.
Filtered by county or neighborhood, the search prompts visitors to provide relative importance to a variety of home/location-related features of prospective homes, including: "school quality," "the arts," "entertainment/dining," "family-friendly," and "shops and services," among other choices.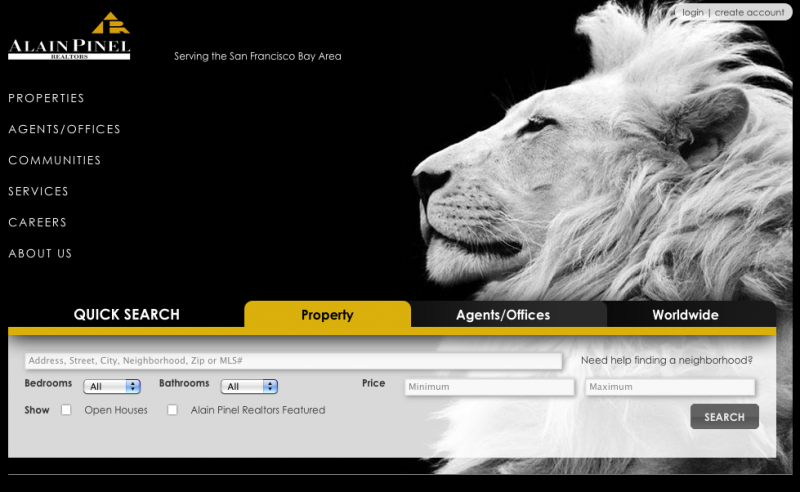 APR.com screenshot.
The new keyword search option allows homebuyers to search for listings using keywords that might turn up houses with certain unique attributes that would take much longer to find in conventional search.
The site also features a cool map-based orientation to the 11 San Francisco Bay Area counties that Alain Pinel services that allows visitors to select various towns within a county to see homes for sale, a short introduction to the market and fairly robust up-to-date market data.
The site will be mobile- and tablet-friendly soon, with a mobile app and an iPad app in development, said Hake.