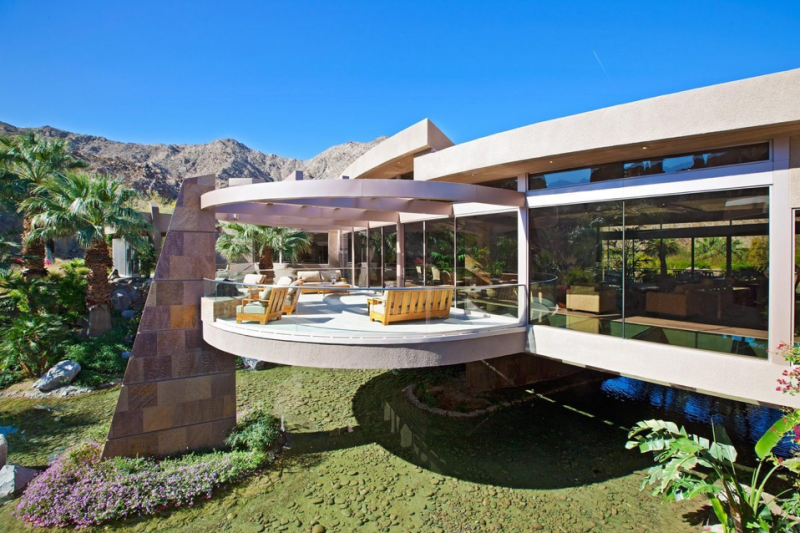 Click here to view the full photogallery.
Location: Indian Wells, Calif.
Price: $12,000,000
The Skinny: Measuring more than 18,000 square feet but set on just 1.6 acres of land, this Guy Dreier-designed contemporary mansion might be a tight squeeze, but the surrounding undeveloped desert makes the estate feel much larger. So too do the listing photos, all 91 of them. Featured prominently are the cantilevered circular living room with retractable glass walls; the swooping, dramatic architecture; and the lush landscaping accompanied by a plethora of water features.
Taken all together, it's a bit much, but when spending $12 million in the middle of the desert, one should come to expect something over the top. The property has but four bedrooms and nine bathrooms in all that space, but squeezes in a home office and an astounding 12,000 square feet of garage, with room for 25 cars.
Source: Coldwell Banker
View the original item at Curbed.com: "Crazy Contemporary in Desert Golf Paradise Asks $12M," by Rob Bear.
More from Curbed.com's House of the Day:
Copyright 2012 Curbed.com