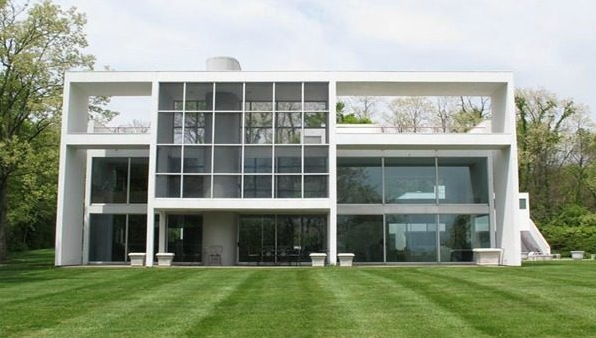 Click here to view the full photo gallery.
Location: Indian Hill, Ohio
Price: $2,000,000
The Skinny: Set on a pristinely manicured lawn, this stark white modernist home is a unique addition to the suburbs of Cincinnati, Ohio, known more for their Georgian architecture. Designed by the late, great Charles Gwathmey, the five-bedroom house has a grid-like facade, a large tubular chimney, wide expanses of glass, and a backyard swimming pool. The interiors are a bit dated, to say the least, but the kitchen looks modern enough. A three-car detached garage, done in the same style, joins the main house on the 6.5-acre lot. This rare property is listed for $2 million.
Source: Luxury Portfolio
View the original item at Curbed.com: "A Modernist Charles Gwathmey Design Outside Cincinnati," by Rob Bear.
More from Curbed.com's House of the Day:
Copyright 2012 Curbed.com