Los Angeles-area software company AppLa.Bz has released a Facebook application that brings listings to an agent or broker's Facebook page.
The app is available for the roughly 5,000 members of Information and Real Estate Services (IRES), a Northern Colorado multiple listing service, which signed up for the service.
The application, which costs $5.99 per month for IRES members to use, takes agents' MLS-approved IDX feeds and integrates them into their Facebook pages in a map-based search format.
The app allows agents and brokers to connect with home shoppers in real time as a shopper is looking at a listing via the app. This real-time contact ability is what sets the app apart, said Joshua Lopour, CEO of AppLa.Bz,
The app also allows for a modicum of privacy. Each time a consumer checks out a listing and starts a conversation with the agent via the app, a unique page in the application is made for that customer, which allows for a more personal conversation.
This feature makes the online listing experience more like an open house, Lopour said, where agents and shoppers can talk semi-privately about a home.
The app has a dashboard view for the broker or agent where the application organizes all viewers of their listings, complete with contact info. It also keeps track of conversations with the shopper.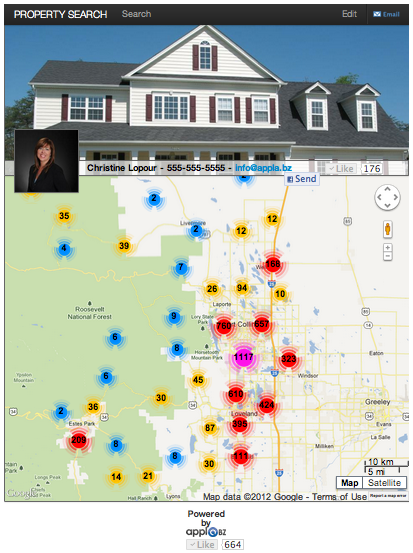 Screenshot courtesy of AppLa.bz
"It's very simple," said Lauren Hansen, CEO of IRES. Its uncomplicated structure, she said, is what compelled her to pay the set-up fee and make the app available to IRES's members. "It takes all the headache out of programming an IDX page," she said.
Lopour said Lisle, Ill.-based Midwest Real Estate Data and other MLSs are considering offering the app to their members.
The National Association of Realtors has been working for several years on a policy for the display of Internet Data Exchange (IDX) listings on social media sites. Although some MLSs currently allow the practice, they are free to adopt rules barring their members from publishing IDX listings on such sites unless NAR determines brokers and agents should have that right.
Editor's note: A previous version of this story had AppLa.Bz based in the Denver area. It's been corrected to say Los Angeles.