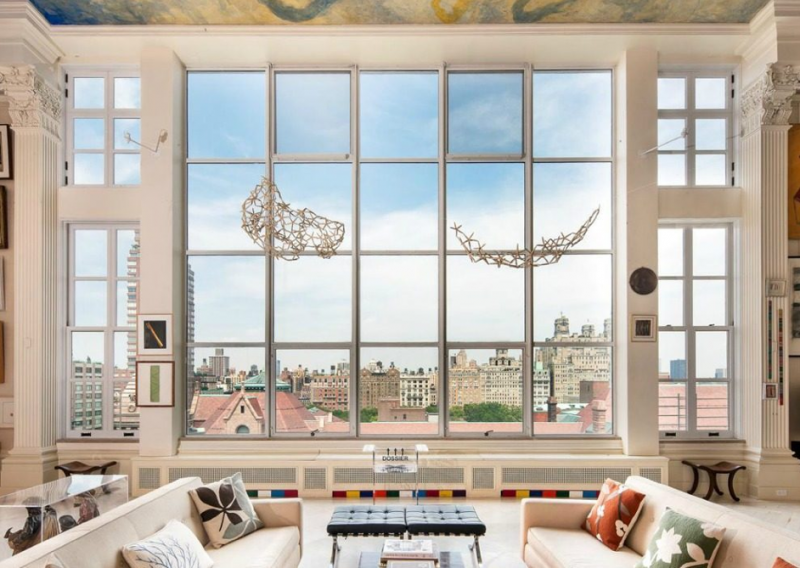 Click here to view the full photogallery.
Location: New York, N.Y.
Price: $20,000,000
The Skinny: Between the wall of windows overlooking the Natural History Museum and Central Park, the 24-foot ceilings, and the nearly 50-foot length, it's understandable that the New York Daily News would term the grand salon in this Upper West Side penthouse the "greatest living room in the history of New York City."
Set on the 13th floor of a Gothic-influenced "studio building," the three-bedroom apartment is listed for $20 million, a huge, $13.5 million premium over the previous high sale for a three bedroom in this building. That world-beating living room, clearly the apartment's key selling point, is decked out with a 17th-century stone fireplace imported from the Iberian peninsula, towering Corinthian columns, enough wall space for plenty of (assuredly pricey) art, and a ceiling hand-painted by Spanish artist Ramon Canet.
View the original item at Curbed.com: The 'Greatest Living Room in the History of NYC' Asks $20M by Rob Bear.
More from Curbed.com's House of the Day:
Copyright Curbed.com 2012