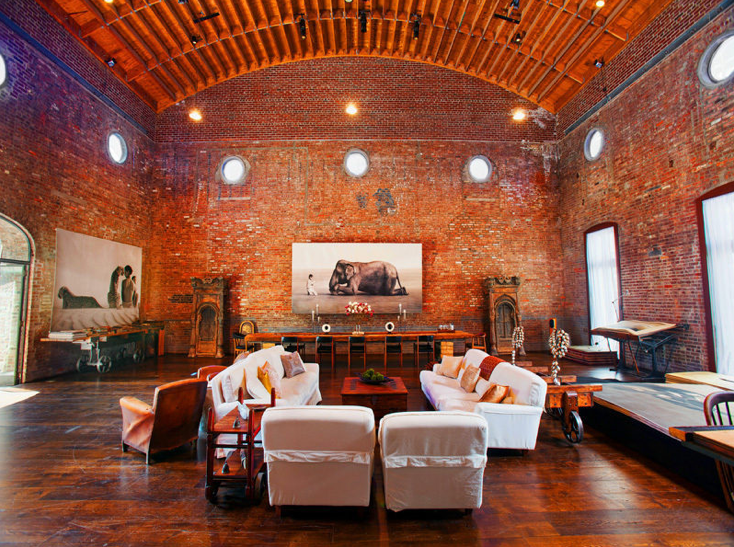 Click here to view the full photogallery.
Location: New York, N.Y.
Price: $25,000,000
The Skinny: High atop a nondescript historic building in NYC's East Village lies a former concert hall that has been transformed into an extravagant floor-through loft apartment by photographer Gregory Colbert. Colbert, who is professionally obsessed with documenting human interactions with animals, could fit a whole herd of elephants in the great room, known as Beethoven Hall, which boasts 32-foot arched ceilings and windows that date to the 1860 construction.
Ten additional rooms complete the listing, including four bedrooms, 3.5 bathrooms, an updated kitchen, another living room, and a loggia. A 420-square-foot terrace provides ample outdoor entertaining space. Colbert paid some $6 million for the space back in 2004, but is now asking a whopping $25 million.
Sources: Sotheby's International Realty, Curbed NY
View the original item at Curbed.com: New York's Beethoven Hall, Now a Loft Apartment, Asks $25M by Rob Bear.
More from Curbed.com's House of the Day:
Copyright Curbed.com 2012