A new home "matchmaking" site launched this week aims to bring prospective homebuyers and sellers together in off-market deals — without list prices.
Touted as a discreet way for sellers to market and sell their homes, the site, H. Prospect, promotes deals similar to those associated with pocket listings, when a listing is kept off the multiple listing service and in the agent's "pocket."
The site was designed for both individuals and real estate professionals, said Nicole Forrest, H. Prospect's founder. The service, which will focus on the Boston and Washington, D.C., metro areas before expanding to other large markets, allows home sellers to tip-toe into the market without having the stigma of publicized days on market and price changes for their homes, she said.
The service matches buyers and sellers using a detailed algorithm of user input and public data, Forrest said.
Buyers, or their representatives, develop a profile on the site that describes the type of house they are looking for, the maximum amount they'll pay for it, where they'd like it to be and when they'd like to move. Sellers have a similar profile, which includes a minimum price they would accept for a home and a date they'd be willing to sell it.
The site then matches prospective buyers and sellers whose maximum prices and minimum prices overlap, whose dates align and whose housing profile details, like location, square footage, and number of beds and baths, match for certain properties. After a match, homebuyers and sellers, or their representatives, can contact each other to negotiate a transaction.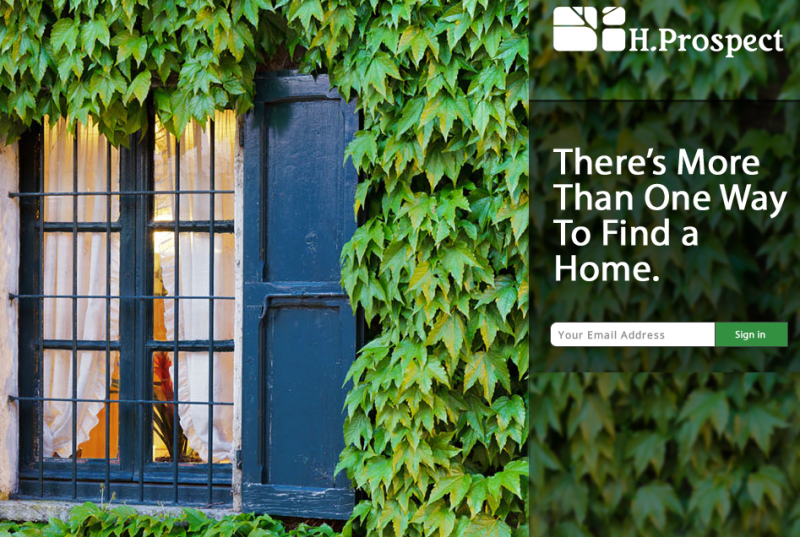 H. Prospect home page screen shot.
The service allows home shoppers and sellers to get a feel for the market over a broader time span than typically allowed for in a traditional home sale, Forrest said.
"Sellers and buyers can feel out what's happening in a market nine to 12 months in advance with the service," Forrest said. This allows those buying or selling to get a better feel for the market, she said, and possibly the best price.
"With no list prices, the market decides," Forrest said. The site also matches buyers and sellers willing to do nontraditional transactions, including rent-to-own, owner financing and short sales.  
The property profiles on H. Prospect remain confidential and unsearchable, so anonymity is guaranteed, which might be a factor for a seller, whether they're a high-profile individual or they just don't want to advertise that they're looking to sell.
Unlike auction sites, like eBay, there is no legal obligation between matched buyers and sellers on the site, which is free for individuals, but costs for real estate professionals, banks and investors. The fee for real estate professionals is determined on a case-by-case basis, Forrest said.