Sales of new single-family homes dipped 0.3 percent from September to October but were up 17.2 percent from a year ago, the U.S. Census Bureau reported today.
The median sales price of new homes sold in October was $237,700, 5.7 percent above last October's level, but a 4.2 percent dip from September.
The Census Bureau says that the estimated 147,000 new homes for sale at the end of October represented a 4.8-month supply at the current seasonally adjusted rate of 368,000 sales per year. That's up slightly from 4.7 months in September but down from 6.1 months a year ago.
Supply is "now in the normal range (below 6 months)," wrote Bill McBride on his blog Calculated Risk.
McBride noted that new home inventory has been broken down into three categories since 1973: not started, under construction and completed. He notes that, in October, "the inventory of completed homes for sale was just above the record low," but that, when combined with "under construction," a category that's increasing at a greater clip, the inventory status is a little better relative to its all-time low.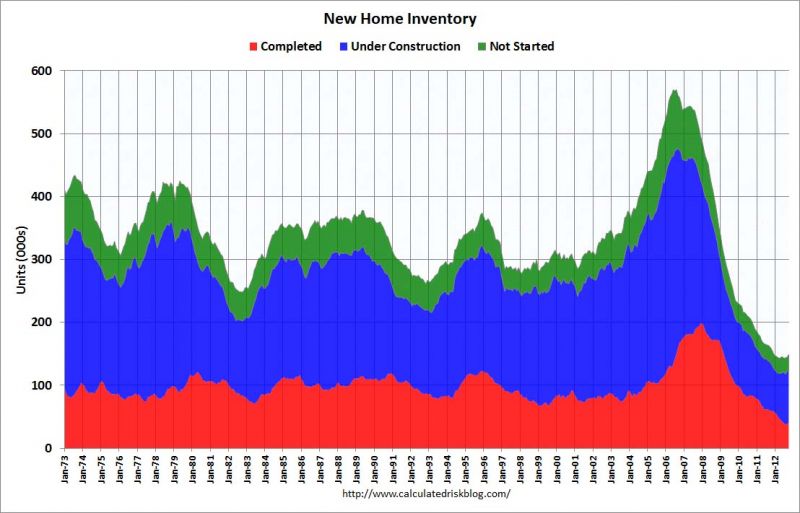 Source: Calculated Risk blog.