Experimenting with video, producing local content and shoring up holes in mobile presence were hot digital initiatives for brokerages in 2012, and some firms who took those steps last year are looking to refine them in 2013.
Decision makers at three large brokerages — The Corcoran Group in New York City, Alain Pinel Realtors in the San Francisco Bay Area, and Nothnagle Realtors in Rochester, N.Y. — agreed to share with Inman News readers what they're focused on in 2013.
A smaller brokerage — Do Good Real Estate in Wilmington, N.C. — also provided insight into how much can be accomplished even with more limited resources.
"2012 at Corcoran was all about expanding and strengthening our digital ecosystem," said Matthew Shadbolt, director of interactive product and marketing at Corcoran. The new year, he said, will be about smoothing out the user experience between all of the firm's established digital products — social media, video, apps, website — and creating a more personal, local, adaptive service.
Alain Pinel has a similar goal for 2013 — a focus on customer experience, said Alain Pinel executive vice president Rainy Hake.
By expanding its video offerings, improving its mobile presence and adapting its agent training protocol in the new year, Nothnagle Realtors hopes to stay at the cutting-edge of technology and marketing techniques, said Armand D'Alfonso, president and CEO of Nothnagle Realtors.
Producing exciting agent videos, developing quality local information and taking the leap to a cloud-based transaction management system are key goals in 2013 at Do Good Real Estate, said Ryan Crecelius, the firm's founder and owner. 
Building a local, responsive brand
"Midtown Manhattan is a very different place in the morning than in the evening," said Matthew Shadbolt, director of interactive product and marketing at Corcoran.
Shadbolt said Corcoran — a 2,200-agent brokerage based in New York City, with additional operations in the Hamptons and South Florida — wants to adapt its customer service and its social media-sourced info to the nuances of a neighborhood like Midtown Manhattan in 2013.
After launching a new website with a location-focused, agent-forward platform and character, the Realogy Holdings Corp.-owned firm is looking to go a step further this year.
"Contextual, location-aware information, delivered in a timely and relevant way, is something we'd love do a better job of," Shadbolt said.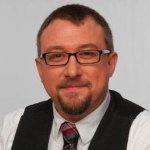 Matthew Shadbolt
After doubling its digital presence in 2012 with big investments into its website, mobile apps, video production, social media and advertising — and its first-ever TV ad, this year Corcoran is "going to focus on the spaces between all of these products and how customers can move seamlessly among all of these experiences," Shadbolt said.
Technology should help people use their time more efficiently. By applying the notion of the "quantified self" — which typically involves tracking aspects of an individual's daily life and activities — Corcoran hopes to help employees identify activities that generate the best return for the time spent on them, he said.
As Corcoran's digital footprint increases, Shadbolt said he's encouraging Corcoran to shift its perspective of its online community. "It's important for us to stop calling or thinking about Corcoran's digital audience 'consumers, followers, fans or viewers,' " he said. "If you're serious about building business online, these people are your customers."
Video for all listings
Having updated its website in 2012, San Francisco Bay Area luxury real estate firm Alain Pinel Realtors — ranked by Real Trends as the fifth-largest brokerage in the U.S. with 2011 deals totaling $7.51 billion — is also looking to refine its digital presence.
This year, Alain Pinel plans to improve customer experience by simplifying the firm's presence across mobile platforms. The firm will also sharpen the visual features on its website by requiring high-definition photo and video for all listings, and creating dozens of professionally-shot, neighborhood-focused videos, said Alain Pinel executive vice president Rainy Hake.
"Visual marketing is one of the best ways to communicate the attributes of a home and create an emotional connection with possible homebuyers," Hake said of the impetus behind the firm's decision to roll out its high-definition image platform this year.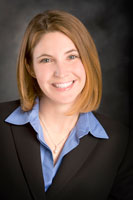 Rainy Hake
Alain Pinel has mobile apps – like a comparative market analysis tool for iPad — for all major devices, Hake said. But the firm is focusing this year on coordinating them into "one responsive interactive unit," to simplify the firm's multi-platform presence.
Along with an enhanced visual presence, Alain Pinel will be launching several online magazines with interactive video and content like market statistics and lifestyle information, laced with hyper-local community content. The online magazines, like the local videos, are an effort by the firm to produce more local content.
"We are looking to make our online content more robust and interactive," Hake said.
After experimenting with augmented reality for a couple of years, 2013 could be the year Alain Pinel begins to incorporate the technology into some of its print materials, allowing users to turn a printed page into an interactive document with their smartphone camera and screen, Hake said.
Hake noted that the firm dropped quick response ("QR") codes — which allowed users to scan a small pixelated box with their smartphone cameras to access specific online data — from its marketing materials in 2012. Augmented reality, on the other hand, may succeed in leaving its gimmicky reputation behind and entering the mainstream.
Agent videos, enhanced mobile and old-school training
Rochester, N.Y.-based Nothnagle Realtors — a 625-agent firm ranked by Real Trends as the 37th-largest brokerage in 2011 with 8,070 transaction sides — is also looking to beef up its video and mobile presence in 2013.
The brokerage began exploring video marketing in 2012 with agent profiles, said Nothnagle Realtors President and CEO Armand D'Alfonso. This year, he said, the firm will expand video to property spotlight pieces, which will "not only showcase the properties but also allow each agent's unique personality to shine through as each video includes narration and commentary from the agent."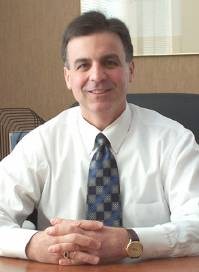 Armand D'Alfonso
In addition to video, the firm wants to enhance its mobile offerings to ensure that agents respond quickly to customer needs, and consumers have access to more, immediate information.
"Consumers want immediate response and access to information and data wherever they are and we can continue to provide that through an enhanced mobile platform," D'Alfonso said.
Nothnagle Realtors will augment its agent training in 2013 with a dose of low-tech, by increasing hands-on, live seminars. D'Alfonso said the firm has found that agents, despite having access to online, on-demand training tools, still value and want the classroom experience.
The brokerage as music label
A smaller firm, Do Good Real Estate, based in Wilmington, N.C., is looking to solidify its business model and add agents, do more video and launch a marketing campaign and a new website in 2013.
"In a sense, we see our brokerage as a music label," said Ryan Crecelius, who founded Do Good in 2010 and has generated some buzz by donating 20 percent of all sales commissions to local charities. The firm wants to produce a video (like the one below, that Crecelius commissioned for himself) for every agent that comes on board, Crecelius said.
Video profile of Ryan Crecelius.
"When we sign a new 'act' we want to make sure we create buzz and give our agents a proper launch," he said.
The firm will launch a new website this year focused heavily on local content including in-depth area guides and neighborhood details. Crecelius said website will embody the brokerage's 2013 marketing campaign slogan: "LOCAL. HONEST. ALWAYS."


Ryan Crecelius
Do Good already uses paperless solutions like DocuSign, Dropbox and Evernote. This year, it's also planning to transition to a cloud-based transaction management system like Cartavi, Reesio or dotloop, Crecelius said.
"It would be great to have everything in one place so that we can access all of our agents' transactions to be able to offer support, keep things efficient and deliver a consistent customer experience," Crecelius said.
Where its branding is concerned, Crecelius said Do Good is focused on being unique in the new year.
"We want our customers and our agents to feel that they are engaged with a brand that is different."
Ryan Crecelius will be a speaker on the panel "Pushing the Envelope: Beta-Brokers" at Real Estate Connect New York City, Jan. 16 – 18, at the Grand Hyatt New York.