Imagine an Uber-like mobile app that allows consumers and real estate agents joint access to multiple listing service data.
Metropolitan Regional Information Systems Inc. (MRIS) announced today it will partner with Homesnap to offer Homesnap Pro, the professional version of the developer's popular consumer mobile application.

Video demonstrating features of Homesnap Pro.
Homesnap Pro combines MRIS MLS information with Homesnap's mobile technology platform to provide users with up-to-date MLS data. As part of the partnership, MRIS will provide its 44,000 members with complimentary subscriptions to Homesnap Pro.
"Our customers need access to MLS information when they're in the field," said David Charron, president and CEO of MRIS. "Homesnap Pro is designed to meet the needs of the real estate professional with mobile technology that is easy to use. Valuable information customers could only access back at the office can now be found on-site in a matter of seconds on their mobile device."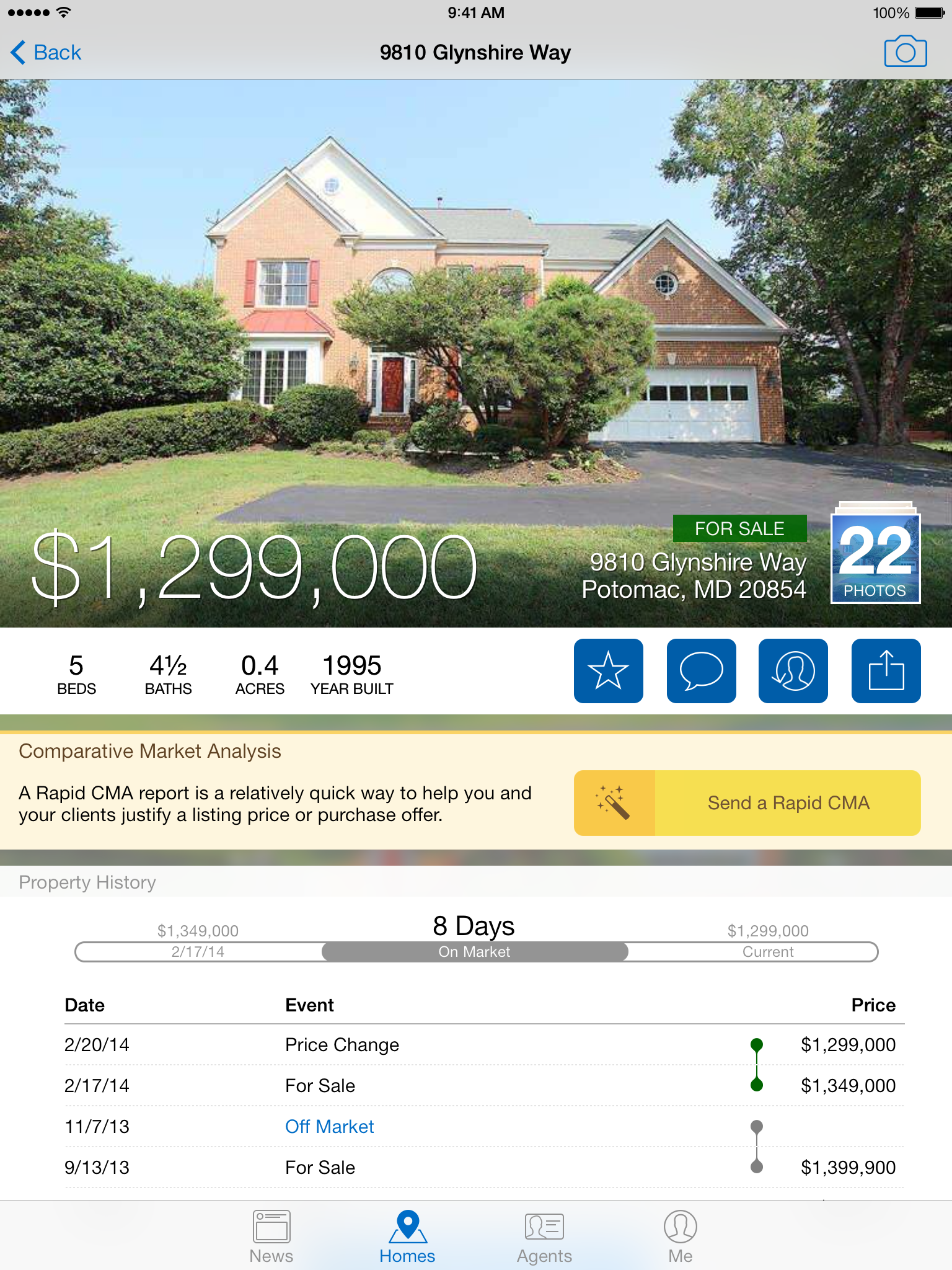 Screen shot of Homesnap Pro for iPad showing agents' ability to send clients a comparative market analysis report.
"Agents were our original power users, and Homesnap Pro puts the agent-quality MLS information they need into an awesome mobile app," said Guy Wolcott, co-founder and CEO of Homesnap.
Three metro Washington, D.C., brokerages will offer enhanced, branded versions of Homesnap Pro to all of their agents: McEnearney Associates Inc., TTR Sotheby's International Realty and Century 21 Redwood Realty.
"Homesnap Pro gives real estate professionals the opportunity to dramatically improve their productivity and respond to customer inquiries in real time, regardless of their location," said Jon Coile, CEO of Champion Realty a Home Services company and Chairman of MRIS.