It happens all the time in real estate. The appraised value of a listing doesn't match the accepted offer and the deal falls through. But one lost deal helped catalyze something relatively rare in the industry: the merger of several multiple listing services.
The listing was in a "gray" area between two MLSs. The appraiser used comps from only one of them. When confronted by one of the Realtors involved in the transaction, the appraiser said he wasn't willing to pay two MLS fees to gain access to the other comps.
That "blowup," back in 2011, eventually led to the merger of seven MLSs and the formation of the third-largest MLS in Missouri, according to Jessica Hickok, today the general manager of the Southern Missouri Regional MLS, known as SOMO.
Hickok is also CEO of the Greater Springfield Board of Realtors. The Realtor in that 2011 deal was a board member of the Springfield association and brought up the issue during a closed board meeting.
"Then we realized that (it was) also a problem with Realtor members. They couldn't access all the comps. Ultimately, it was unfair to the client. Appraisals were coming back bad," and deals were going south, she said.
There are 881 MLSs in the U.S., only about 65 of them regional MLSs with two or more associations involved, according to research by real estate consultant Kevin McQueen of Focus Forward Consulting.
There are 1,351 local Realtor associations across the country, though that number is expected to decrease with the implementation of new "core standards" from the National Association of Realtors that could fuel association mergers — and possibly MLS consolidation along with them.
'Realtor politics'
The Springfield association approached the nearby Tri-Lakes Board of Realtors, whose data the appraiser had used, and which, like the Springfield board, ran its own MLS. Tri-Lakes then suggested holding a meeting for all of the Realtor associations in their Southwest Missouri area to discuss a possible MLS merger for the first time.
The meeting was not held at one association office or another, "so nobody felt like this was a Springfield thing or a Tri-Lakes thing," Hickok said.
"(There were) lots of Realtor politics that went into this. Realtors are very territorial. We didn't want to make anybody feel that this was one MLS taking over another because that wasn't it at all."
Ultimately, 12 associations attended and eight agreed to explore a merger. The Springfield association is the largest, with 1,651 members. The Ozark Gateway Association of Realtors, with 430 members, is the second largest, followed by the Tri-Lakes association at 421 members.
The remaining associations are comparatively tiny: the Ozark Trail Board of Realtors (126 members); Newton-McDonald County Board of Realtors (84 members); West Plains Board of Realtors (65 members); Southwest Missouri Board of Realtors (61 members); and the Ozarks Board of Realtors (23 members). The latter is considered one of SOMO's founding associations, but was previously sharing MLS services with the Springfield board, Hickok said.
The eight associations formed a creation workgroup of 22 people. Each trade group contributed startup capital that determined how many seats it would hold in the workgroup and in the eventual regional MLS board of directors.
"It was like starting a business. We had to draft an operating agreement. Who was going to run it? Who was going to take care of it? How were we going to pay those people?" Hickok said.
The workgroup hired Focus Forward's McQueen for seven months in 2012 and 2013 to help steer them through the process. His hire was another attempt to address "Realtor politics," Hickok said.
"We just needed a neutral third party to help us pull everything together. Somebody looking out for the benefit of everyone," she said.
McQueen, a veteran of some 20 association and MLS mergers, is intimately familiar with real estate "politics."
"You have people playing multiple agendas [and thinking to themselves] 'I'm going to play a different game. A game that's good for me, not good for the group.' Or some people will try to sabotage the effort. And that would be the politics," he said.
Still, of all the mergers he's been involved with, all have resulted in at least two of the parties merging, he said.
Tell them why
In his work with SOMO, he first tackled what he considers the No. 1 ingredient to a successful merger: a compelling reason. He met with the workgroup and they created talking points that association representatives could take back to their members answering one obvious question: Why do this?
"If they can't communicate the 'whys,' the deal always goes sideways," McQueen said.
According to McQueen, the "whys" in this case were typical: (1) The associations wanted to better serve members who were paying multiple MLS fees and demanding consolidation; (2) they wanted to reduce their operating expenses by boosting their negotiating power with third-party vendors; and (3) they wanted to survive and knew they couldn't without more sophisticated technology and resources.
"So they realized they'd build their strength and their survivability by working together as a group instead of continuing to operate separately," he said.
Hickok added a not-so-typical reason: the need for better Southwest Missouri real estate data. Before the merger, the state and national Realtor associations received fragmented data for the area and then fed that data to national housing reports. With one MLS covering nearly all of southern Missouri, "we felt we would get stronger statistics and data of what is happening in the real estate market," Hickok said.
After a compelling reason, the second most important ingredient to a successful merger is trust between all of the players, McQueen said. This is what would eventually cause one of the eight associations to pull out of the merger, he said.
Economic advantage and providing members with better and more service at the same cost also contribute to a successful merger, according to McQueen.
Another thing that helps? If associations don't "get their ox gored," he said. This means that if the merger goes through, association execs don't lose their jobs and associations don't lose their identities.  While these things can throw a wrench in the works, McQueen notes that they're "way down on the list of what makes for a successful merger."
At least two recent association mergers that McQueen was not involved with bear this out. In both, one of the association execs involved in each were terminated from their positions. In one case, the smaller association was also subsumed under the bigger association's banner. The associations involved credited their leadership for putting the greater good first.
No one lost their job as a result of the SOMO merger, McQueen said. But leadership was still crucial.
"You're gonna have naysayers, you're gonna have people that are dramatic hotheads," Hickok said.
"The key to making anything work … is to have good leadership that is objective, forward thinking and doesn't dwell on 'this is how it's always been done,'" she added.
Choose the right business model
Another key success factor in a good merger is choosing the right business model, particularly one that doesn't impinge on associations' autonomy and identity, McQueen said.
The creation workgroup chose a "wholesale" model where SOMO would sell the MLS service to each association based on number of users rather than bill each member individually. This made the role of association executives "critical" and allowed associations to set dues at whatever amount they chose, Hickok said.
The same arrangement was made for enforcement of MLS rules and regulations. SOMO sets the rules, but notifies association executives when there are compliance issues "so SOMO doesn't deal with individual members," Hickok said.
The Greater Springfield Board of Realtors was chosen to oversee SOMO, so the board's staff doubles as regional MLS staff and SOMO pays the Springfield association a contract fee for general management services.
Each association pays SOMO the same fee per member. While there was some back and forth to decide on that number, it didn't take long to get there, Hickok said. She declined to disclose the fee, but said Springfield's MLS dues stayed the same.
One association pulls out
"We started with … high hopes and a positive attitude that our members might have a state-of-the-art MLS platform with all the bells and whistles at a lower cost with a vast expansion of area," said Kimberly Cox, CEO of the Ozark Gateway Association of Realtors, the second largest of the eight associations exploring the merger.
But some Ozark Gateway members disagreed with the business model chosen for the regional MLS. SOMO would charge each association a flat amount per member, but associations could choose to charge their members more or less than that amount — potentially opening the door to member poaching.
"If you were going to go buy ice cream and there were four different grocery stores right around you, and you wanted to buy a bulk of it, chances are you'd call around (for the best price)," Cox said.
Associations typically charge differently anyway because they all offer different services, but possibly losing members was still a concern, Cox added.
At the time, McQueen said the business model would force each association to step up their game and their services.
"Some looked at that as a negative, some just wanted to make sure we thought everything through," Cox said.
The Ozark Gateway association's bylaws required a membership vote for an MLS merger. By contrast, the Springfield association's bylaws required only board of directors approval.
In the end, it all came down to a very close member vote. Of Ozark Gateway's 430 members, more than 350 voted (the association's biggest turnout ever) and the merger proposal lost by a mere nine votes.
The business model was not the main reason the proposal failed, Cox said, but she declined to offer other reasons.
"We can't afford to wound any relationships," she said. "What some people think is a good thing other people think is a bad thing. It just depends on the person." She compared the merger to another polarizing issue: "Obamacare."
When asked whether mistrust of the other associations contributed to the vote outcome, Cox said, "I'm not going to elaborate on that."
Transparency and mistrust
Both Cox and Hickok emphasized the importance of transparency while exploring a merger.
"Make sure your members are aware and your fellow associations are aware … (of) what's going on, timelines and time frames, and why things are done," Hickok said.
"When you're not transparent people think that something's up … (and) start to mistrust some things. Mistrust is probably the biggest cause of failure for these projects," she added.
The creation workgroup had a blog (now defunct) with information about what was going on with the merger and meeting outcomes, Hickok said. "It worked out very well for us."
The Springfield association also conducted member surveys and held meetings with members and specifically with brokers. Members didn't express a lot of concerns — possibly because they didn't understand the merger, Hickok said.
But they liked the reasons behind the move: the possibility of saving money, getting better data and serving more territory, she added.
One fear did come up: that Tri-Lakes members would go into Springfield territory and try to sell real estate. But Hickok said that fear was settled almost immediately.
"When it came down to it, one Realtor said it best, 'I don't want to drive 30 miles to check my listing every day,'" she said.
"But the great thing about having a regional MLS is if a client says they want to list a property at the lake, they know a whole load of people they can refer it to and track the deal in the MLS."
For its part, Ozark Gateway held open forums where members could ask their creation workgroup representatives questions about the merger.
"Any question they asked we made sure we had an answer. We went to whatever resource to make sure they had an answer. We left no questions on the table," Cox said.
Her job was to make sure her members could make an educated decision on their own behalf, she said.
"As an association executive, we're neither here nor there. You do what your members want you to do," she said.
The new MLS goes live
Ozark Gateway's final membership vote was in November 2013. That same month, the remaining seven associations officially incorporated the nearly 2,500-member Southern Missouri Regional MLS. SOMO has 11 directors: four from Springfield, two from Tri-Lakes, and one each for the remaining associations.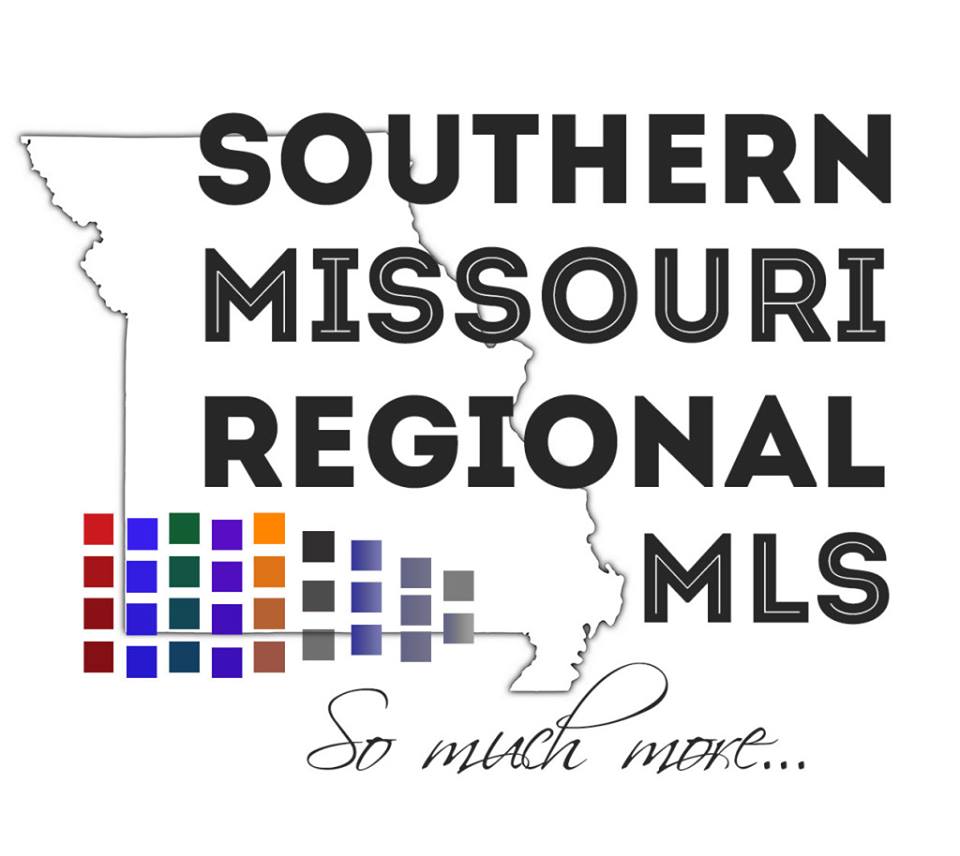 The first association to go live on the new MLS was Springfield, on April 28. From there, there were rolling conversions through Aug. 4.
SOMO chose FBS' flexmls platform, which was the "most reasonable" when it came to cost and benefits and also had mobile capabilities that some associations had previously lacked, Hickok said. None of the associations had previously had flexmls, so all had to switch to a new system.
Despite not participating in the merger, Ozark Gateway decided to convert to flexmls as well after learning so much about the platform during the merger process. The decision will mean ease of use and access for members of both MLSs, Cox said.
Ozark Gateway, which already shares its MLS with two other, much smaller boards, does not share MLS data with SOMO, however.
Still, Cox said she would not be surprised if the idea of merging came up again. "There is no ill will between us and the regional," she said.
All the SOMO associations have been on the new platform for some months now and there haven't been any issues with the regionalization itself, Hickok said.
"[They like] the easier ability to work those gray areas; stronger comps; stronger data; [that] it's all in one place; [that they] don't have to pay multiple dues and fees. That's what's coming back to us about what people love about the whole project," she said.
All members can now also syndicate their listings through ListHub; previously only the Springfield and Tri-Lakes associations had deals with ListHub, according to Hickok.
There have been some frustrations adapting to the new platform, but Hickok said things are "settling down." SOMO created a closed Facebook group called "SOMO Regional MLS Flex Rants & Raves" for members to post issues with using the new system and obtain help from SOMO and other members.
There are fewer rants and more raves these days, Hickok said.