Age: 53
Years in real estate: 17
Job title: Executive vice president, director residential brokerage, LandVest Inc.
Location: Direct luxury brokerage team throughout New England and the Adirondacks; headquartered in Boston. I divide my time between Greater Boston and Woodstock, Vermont
Hours per week spent on social media: Too many!
Social media accounts: Facebook, LinkedIn, Instagram and Pinterest (sort of)
Target demographic:
Potential buyers and sellers of great New England properties.
Fiduciaries and advisers: family offices, trustees and attorneys.
Friends: classmates, people I've worked with at Wellington Management and at LandVest, other horse people, and athletes I compete and train with.
Average number of posts per day: Less than one. I try to be engaging.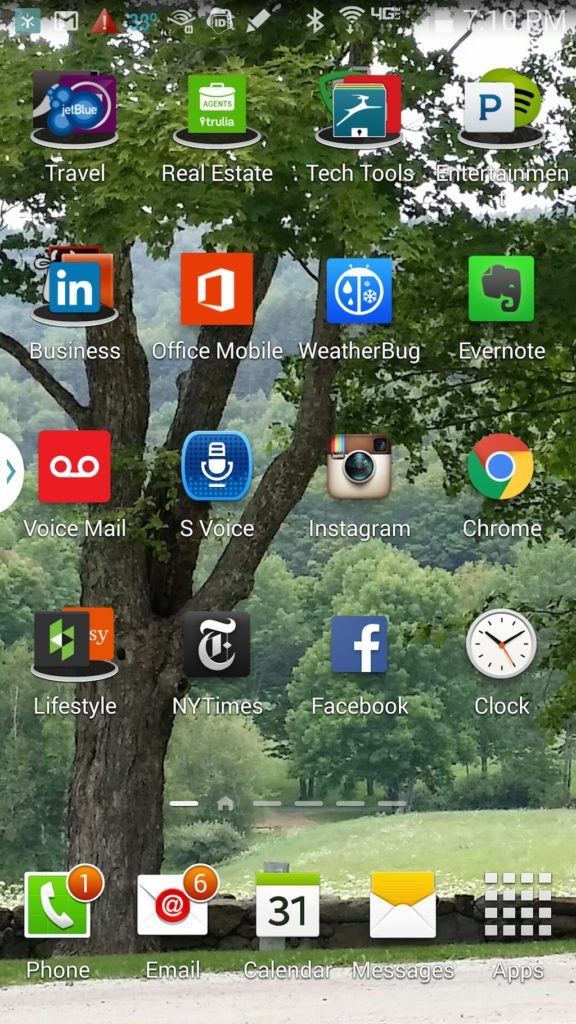 Which social channels do you work more?
Facebook and LinkedIn, as well as the LandVest blog.
How many friends, likes, etc., do you have?
Facebook: between my personal page and LandVest's pages, just over a thousand; LinkedIn: 1,000-plus followers.
Does that number matter to you?
I connect with people I know, so I hadn't really thought about it. Now that you ask, I'd like more people to see the LandVest Facebook pages and blog because the team does such great content!
Do you ever give it a break?
For sure, but really, I think of it as a privilege to be in touch with friends and to help our clients.
Does social help your business?
Absolutely. Social media is integral to how LandVest brings great New England properties to the global marketplace.
It complements our other outreach and reinforces our branding.
It helps keep our audience up to date with the high-end market across New England and the Adirondacks.
It's fun – the photography is lovely and each of these special places has a story that is great to read.
What's your goal for your favorite social channel?
Provide content that's useful and brighten people's days.
What's your strategy to achieve it?
Stay true to our mission, which is to provide sound advice and exceptional results.
Is it worth it?
Definitely. As I said, it's a privilege.
What's your craziest social media-related story?
Hmm, don't really have one. I will say that I am always surprised at how it can be a great way to help connect people and make good things happen.
What actions do you take that have gotten the most results?
I love sharing our blog on LinkedIn and Facebook. The great thing about blogging is that we can really tell the stories of our properties, provide insight into the New England and Adirondack luxury real estate market, and into great places to live and play.
Is this more about "social" or about business?
Aren't they the same thing?
How do you monitor the channels? Do you use software or apps to manage your account, which ones?
RSS feeds/email and push notifications.
How many hours per day are you on social? Do you check it daily? Multiple times per day?
Multiple time a day and probably too many hours, but it is fun.
Do you ever think of retiring?
What's that?
Do you consider yourself an influencer?
Our LandVest team are really great connectors — we are able to make things happen by being in the middle of a sphere of influence. Social media is just one extension of that network. That can play out in charitable activities, helping out friends, and, of course, in real estate transactions.
Are you social in real life?
Social has a lot of flavors, I think. I'm active as a volunteer and an athlete; I like being with good people in beautiful places. I try to help out where I can.
What did you do with your time before?
Good question! I read more.
How do you leverage your prominence/influence on social?
Again, I think of this more as an opportunity to connect, provide useful information and be engaging. Maybe influential in the sense of cutting through the fog to convey truly useful information. We have a unique perspective at LandVest because we serve a broad geographic and a relatively narrow demographic — working as we do for major properties across New England and the Adirondacks. Our organization includes brokers, of course, but also appraisers and land planners who really "get" what drives property values, not to mention our foresters and timberland transaction team who are the leaders nationally in marketing major timber tracts. That's a great position to see what's happening with real assets.
Do you have someone helping you?
LandVest has a great marketing team helping support the content created by our brokers, consultants and timberland experts.
Who do you follow, why?
Inman, of course. Christie's International Real Estate, others Christie's affiliates, The New York Times and Wall Street Journal, NPR, WBUR and Vermont Public Radio, and the Land Report.
Where do you find the content that you put out?
Same channels — email/RSS, Facebook and LinkedIn.
What has been your all-time hit share? Can you share a link to the post?
It's such a great mix with us.
We recently got a bunch of exposure recently with Christie's on Great New England Barns.
On LinkedIn, a post about sustainability through stewardship got a lot of attention.
On Facebook, interestingly, our top post was about our top all-time blog post, "Can your land support a solar farm?" which tells you something about how engaged folks are with sustainability (and additional income from their land).
Are you a social media all-star who'd like to participate in our profile series? Email amber@inman.com.