The new hybrids may be where the twain meet for the new and old real estate industry. These new broker models use agents, though often in a different capacity. And older brokerages are quickly adopting technology and reorganizing their people resources, such as using teams to become more efficient.
Read the full survey findings of our hybrid brokerage report — or download the PDF, exclusively for Select members. Join today!
Here's a rundown of the history of hybrid brokerages over the past 30 years: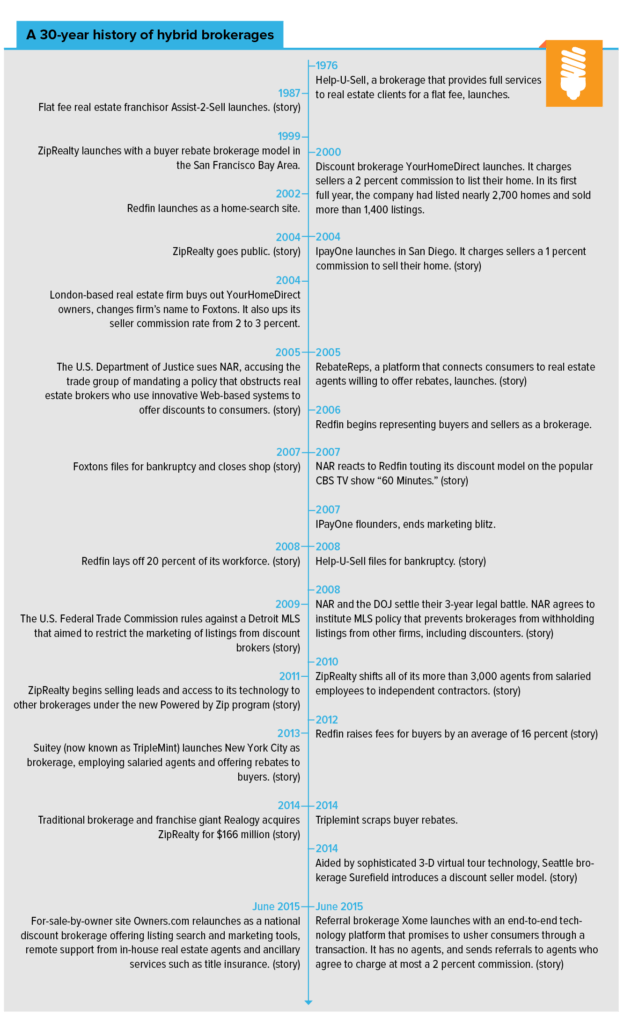 See a comparison chart explaining what each hybrid brokerage model does — and does not — include.
What should you do about hybrid brokerages? Here are 10 suggestions.
---
Inman Connect San Francisco is right around the corner — register now and save $200!
Start Inman Connect SF off right! Choose from three powerful events on Aug. 4. Reserve your spot now for Agent Connect, Broker Connect and Tech Connect.