Are you set up for success in 2016? Join 2,500 real estate industry leaders Aug. 4-7, 2015, at Inman Connect in San Francisco. Get Connected with the people and ideas that will inspire you and take your business to new heights. Register today and save $100 with code Readers.
---
Existing single-family home sales volume in California recently reached the highest level in two years.
According to the California Association of Realtors (CAR), the state's single-family market in June experienced its first double-digit increase since May 2012.
If sales activity maintains its June pace, CAR estimates 437,040 single-family homes will be sold this year. In May, CAR estimated 423,000 homes would be sold based on that month's activity. June 2014's estimate was at 393,820 homes, an 11 percent difference when compared to June 2015.
CAR reports that 35 counties witnessed double-digit increases in sales activity, with only four counties citing year-over-year decreases.
Counties that accounted for the highest number of June sales included Los Angeles (4,056 sales), San Diego (2,454) and Riverside (2,394).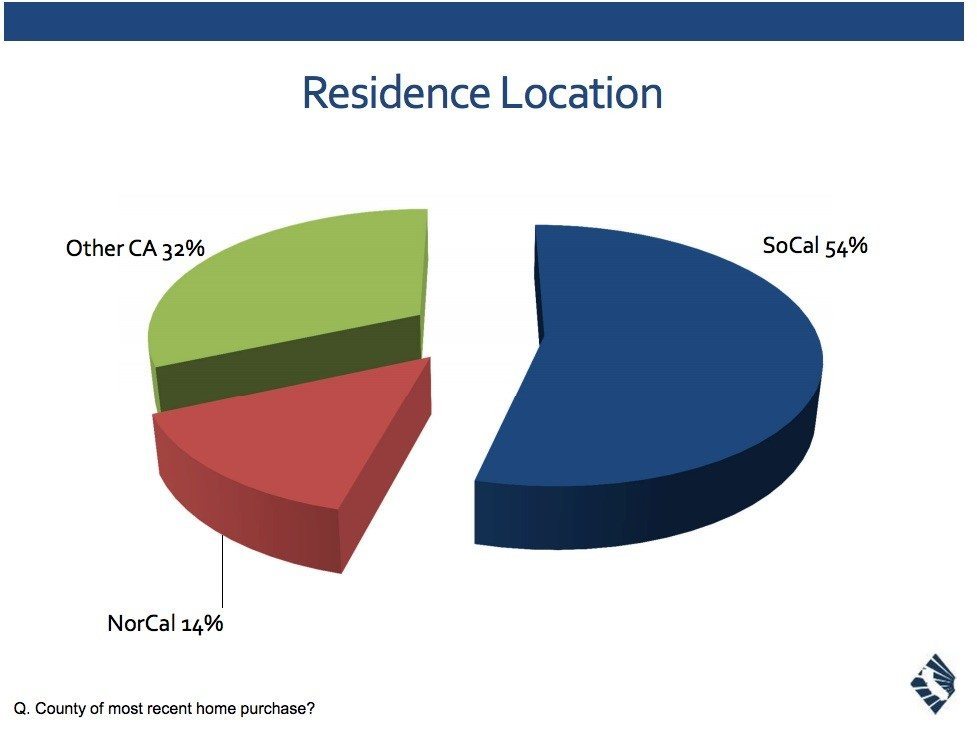 Four additional counties saw monthly sales totals that exceeded 1,000 homes: Orange (1,844), Sacramento (1,744), San Bernardino (1,386) and Santa Clara (1,148).
Overall, the median home price in California was up 0.8 percent from $485,830 in May to $489,560 in June, the highest level since November 2007. June's median price also represented a 7 percent jumped from 12 months ago.
Nineteen counties reported double-digit rises in median price spanning the past 12 months, with the Bay Area counties of Marin ($1.16 million), San Mateo ($1.3 million) and San Francisco ($1.33 million) sporting the highest median values. It's worth noting that Marin County saw 235 sales during June, with San Mateo and San Francisco counties seeing totals of 436 sales and 210 sales, respectively.
"In areas such as the San Francisco Bay Area where tight inventory is fueling stiff competition and generating multiple offers, home prices are still rising at or near double-digit rates, and creating a challenging environment for potential buyers in the region," said Chris Kutzkey, president of CAR.
CAR states that statewide, homes are selling at a median of 99 percent of the list price.
The median number of days it took to sell a single-family home rose slightly in June to 33.3 days compared with 28.5 days in May, but fell compared to 33.8 days in June 2014.
Statewide, active listings dropped 1.9 percent compared to last year, but increased 5.1 percent from May. CAR's unsold inventory index dropped to 3.3 months.
"Housing supply, is one variable that remains a concern and could have an adverse effect on the market if the inventory constraints do not improve," said Leslie Appleton-Young, CAR's vice president and chief economist.