Are you set up for success in 2016? Join 2,500 real estate industry leaders Aug. 4-7, 2015, at Inman Connect in San Francisco. Get Connected with the people and ideas that will inspire you and take your business to new heights. Register today and save $100 with code Readers.
---
Takeaways:
On the NuPad platform, home seekers post information about their dream home, their credit score, and when they are looking to buy or rent.
Agents and landlords can access the NuPad customer database and reach out to potential buyers and renters.
The firm plans to introduce a subscription fee and grow into a full-spectrum marketplace.
Imagine cherry-picking the most promising leads from a database of buyers and renters who have shared exactly what they're looking for.
That's NuPad's dream. The young startup wants to flip the traditional buyer and renter lead generation process on its head.
Instead of buying leads from Zillow and realtor.com, agents and landlords can stalk buyers and renters on NuPad.
Home seekers post a photo and description of their dream home, their credit score, when and where they're looking to rent or buy, and how much they're hoping to spend.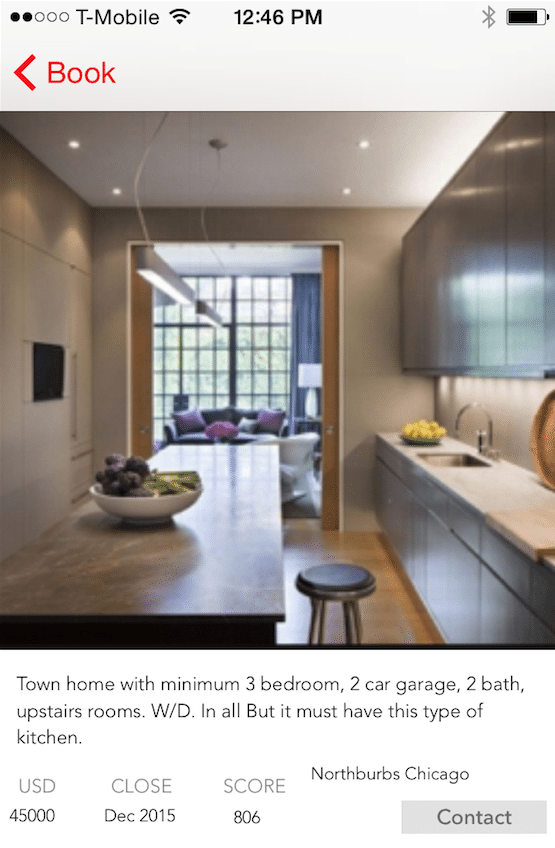 Screenshot of a consumer's dream home posting on NuPad.
Agents and landlords can access the database and reach out to consumers for free, but the firm has plans to introduce a monthly subscription fee, according to NuPad's 35-year-old founder, Ema Chuku.
By giving lead generation a new look, the startup joins real estate's next wave of firms catering to a new generation of consumers with different habits and expectations.
"Finding your home should not always begin with searching through countless listings," Chuku said. "For the millennial generation, less hassle is ideal."
That same sentiment has fueled the recent explosion of "hybrid" brokerage models — consumers raised on mobile apps and do-it-yourself technology want real estate experiences that fit their lifestyles.
After three months in beta, NuPad is set for a nationwide launch in August when its revamped iOS mobile app goes live. New features include in-app messaging and filters that allow agents and landlords to search for home hunters by credit score and location.
NuPad has big dreams. Chuku wants to build it into a full-spectrum marketplace, one that gives buyers and renters just one platform they can use to find and buy or rent their next home.