What's your craziest social media-related story?
A British comedian named John O'Sullivan called me in May after seeing The Matheson Team's Twitter page. He called looking for a $6 million home, probably thinking it would shock me, but I just had a normal conversation with him like he was any other buyer. About 20 minutes into the conversation, he asked me to download Periscope.
As it turns out, I was live on his prank show and he ended up just chatting with my team and me because he said I was too nice to prank. A special hello to all of the British Twitter followers we ended up with during the broadcast.
What actions do you take that have gotten the most results?
I don't think there's one action. It's all about continuous action and sticking to the plan, which is consistent posting of original and relevant content.
Is this more about "social" or about business?
When you're in the sales industry, if you can make your business social it's way more fun.
Which social channels do you work more?
Facebook, Twitter and LinkedIn.
How many friends, likes, etc., do you have?
The number grows every day, but right now we have 9,755 Facebook likes and over 2,500 followers on Twitter. I also have 1,489 followers on LinkedIn.
Does that number matter to you?
Yes and no. We are very selective with who we add. This is true with all channels.
Do you ever give it a break?
No — only when golfing.
Does social help your business, and how?
Yes, it helps with spreading our brand and creates front-of-mind awareness. It also drive a large chunk of our traffic to all three of our websites.
What's your goal for your favorite social channel?
My favorite is LinkedIn. But the goal for all of them is to understand them better, utilize them more, and to segment audiences and target market to each in a positive way.
What's your strategy to achieve it?
Creating and sharing original content and continually educating myself in how to use existing platforms in a unique way.
Is it worth it and why?
It's another piece of media exposure. At the end of the day, it's all about media exposure. Any targeted, positive media exposure is good.
How do you monitor the channels? Do you use software or apps to manage your account, and which ones?
We use Sprout Social to schedule our tweets and some Facebook posts. But I post on my personal Facebook and LinkedIn nonstop every day and respond as notifications pop up.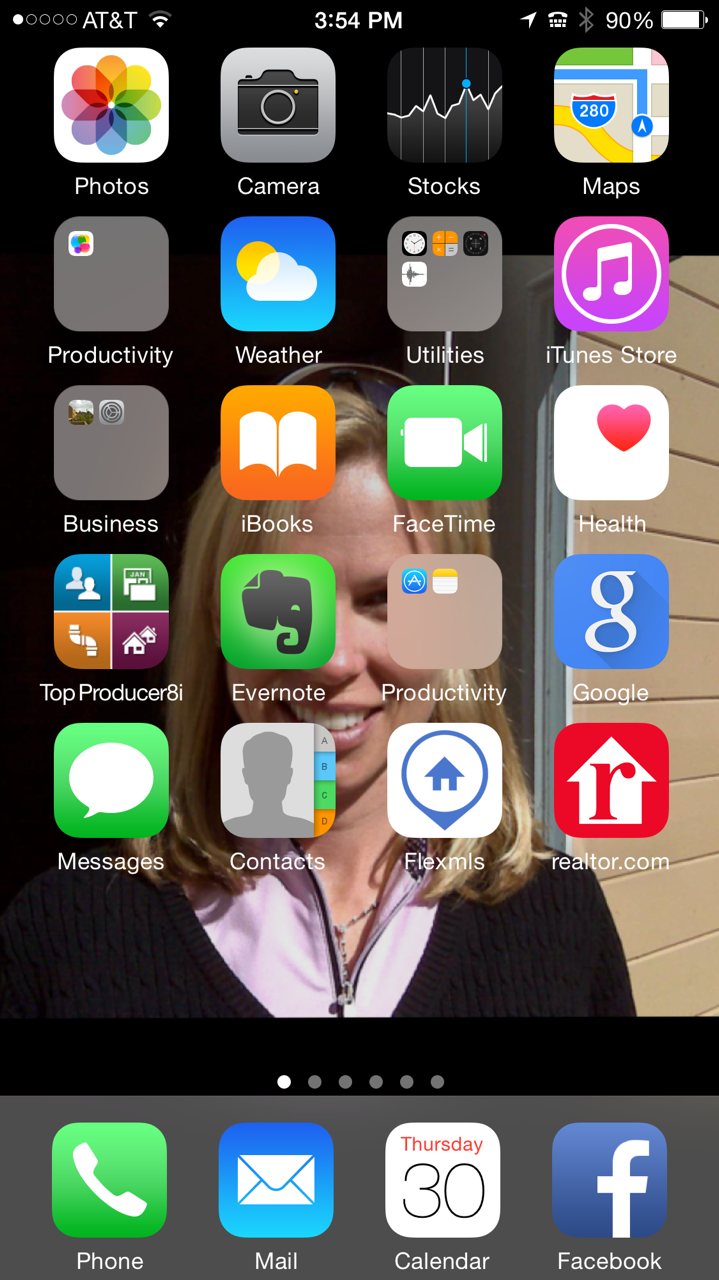 How many hours per day are you on social? Do you check it daily? Multiple times per day?
A couple hours a day. I check it multiple times per day, especially between 4 and 6 a.m. and again in the evening.
Do you ever think of retiring?
I just got on Medicare in January. Why would I want to retire?
Do you consider yourself an influencer?
Yes. People tell me I am, and as a top performer in Arizona, the U.S. and the world, people want to know what we're doing and how we're doing it. I'm always happy to share.
Are you social in real life?
Oh, for sure.
What did you do with your time before?
Before what?
How do you leverage your prominence/influence on social?
I leverage my prominence into creating more traction for our original content. It makes all of our efforts more effective because we have an instant audience on social media who can share our original content.
The more original content you have, the more influence you have. People don't want to read rehashed stuff, generally.
A lot of Realtors have a lot of followers but post bad content, so no one pays attention to them. We're careful about what we post and are selective with our audience.
Do you have someone helping you?
Yes, three very smart people.
Whom do you follow and why?
I follow Harvey Mackay, Lou Barnes and Bill Gassett because they're relevant and have integrity. I also read Search Engine Journal three times per week and Inman every day. I send my team any articles I think are relevant to our team and their position on it.
Where do you find the content that you put out?
We search for the latest headlines, both locally and nationally, and we write our own stories.
What has been your all-time hit share? Can you share a link to the post?
My photo on July 27 with our award for May 2015 #1 Southwest Re/Max Team Leader. It organically reached 665 people and received 20 likes, three comments and one share.
Age: 65
Years in real estate: 39
Job title: Founder, The Matheson Team
Location: Scottsdale, Arizona
Hours per week spent on social media: Anywhere from 15 to 20.
Social media accounts: Facebook, Twitter, Instagram, Pinterest, LinkedIn and Google Plus are our main channels. Right now, we work the most on Facebook, Twitter, Instagram and LinkedIn.
Target demographic: High net worth individuals aged 35-plus.
Average number of posts per day: Seven to nine on Twitter, two on Facebook, one on Instagram, and several replies on my Facebook and LinkedIn pages and news feed.
Are you a social media all-star who'd like to participate in our profile series? Email amber@inman.com.