S&P/Case-Shiller U.S. National Home Price Index:
The index climbed 4.5 percent year over year in June 2015.
Denver (10.2 percent), San Francisco (9.5 percent) and Dallas (8.2 percent) reported the highest year-over-year gains.
The national index jumped 1 percent month over month in June 2015.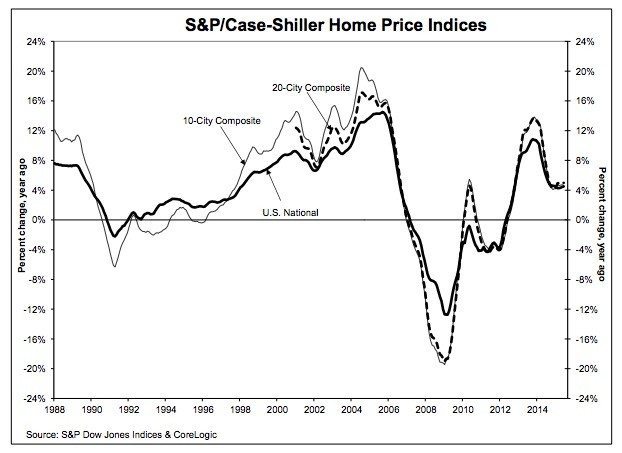 WalletHub's healthiest housing markets:
Austin, Texas, is the healthiest large housing market in the U.S., followed by Seattle, Washington, and Denver, Colorado.
Cleveland, Ohio, is the least-healthy large housing market, followed by Detroit, Michigan, and Milwaukee, Wisconsin.
Berkeley, Sunnyvale and San Mateo, California, were the markets with the lowest percentage of homes in negative equity.
Federal Housing Finance Agency's House Price Index:
U.S. house prices rose 1.2 percent in the second quarter of 2015.
This signifies the 16th consecutive quarterly price rise.
The seasonally adjusted monthly index for June was up 0.2 percent from May, and house prices rose 5.4 percent year over year.
Zillow's July real estate market report:
Home values rose 3 percent year over year in July, down from 3.4 percent year-over-year growth in June.
Denver, Dallas, San Jose and San Francisco are still experiencing double-digit home value increases.
Rent continues to rise, up 4.2 percent year over year from July 2014.
We'll add more market news briefs throughout the day. Check back to read the latest.
Yesterday's market news:
Black Knight Financial Services' June 2015 home price data:
U.S. home price index is now at $252,000, 5.8 percent off June 2006 peak of $286,000.
This is up 26 percent from the market's lowest price.
Thirteen of the nation's 40 largest metro areas hit new peaks in June.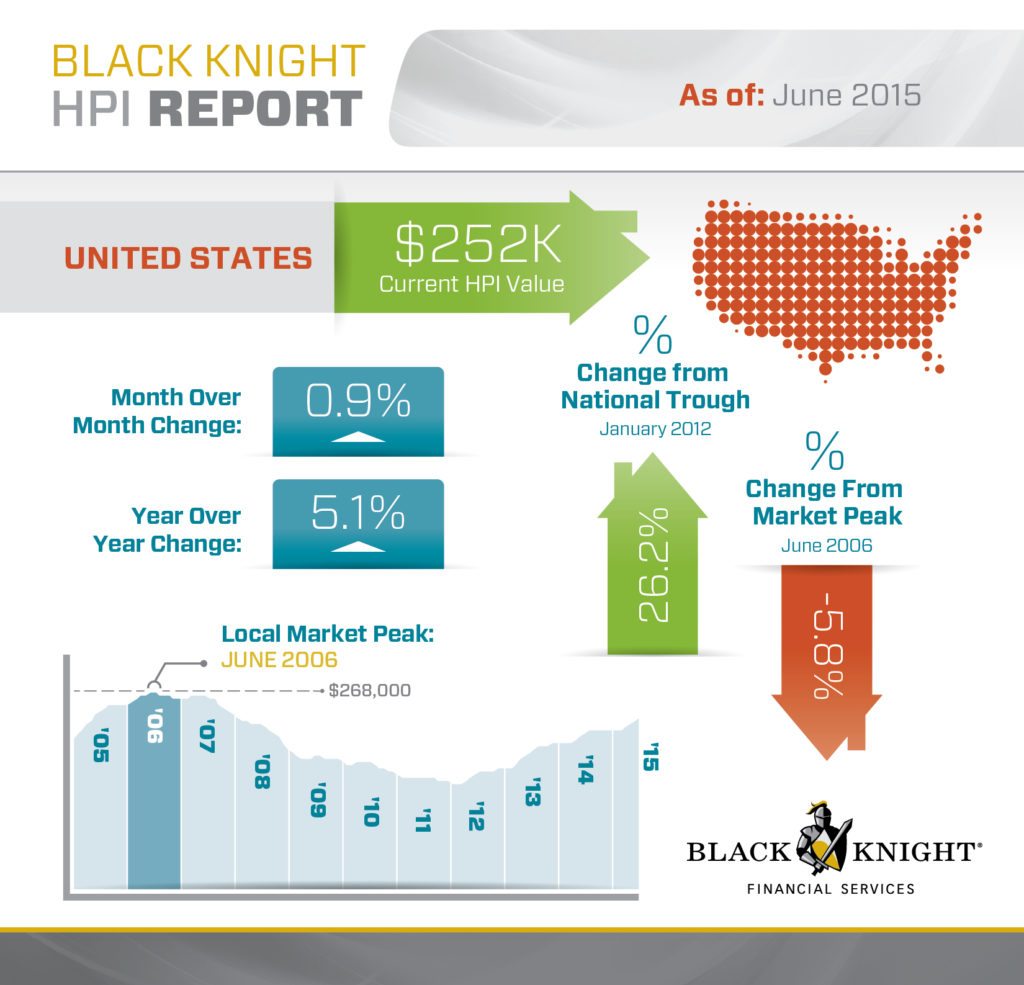 Send market reports to press@inman.com.