CoreLogic's July 2015 National Foreclosure Report:
Foreclosure inventory declined by 27.9 percent year-over-year in July 2015.
Completed foreclosures declined by 24.4 percent year-over-year in July 2014.
The number of foreclosures nationwide decreased year-over-year from 50,000 in July 2014 to 38,000 in July 2015.

Black Knight Financial's July 2015 Mortgage Monitor Report:
Total home equity in the US increased by almost $1 trillion to its highest level since 2007.
Total net equity is $7.6 trillion, almost 2.5 times more than it was at the end of 2011.
The average American homeowner with a mortgage has about $19,000 more equity in the home than a year ago.

Quicken's national July Home Price Perception Index:
In July 2015, appraiser opinions of home values were 2.33 percent lower than homeowner estimates.
This is nearly double the gap between homeowner estimates and appraiser opinions that Quicken noted in May 2015.
National housing values dropped by 0.27 percent.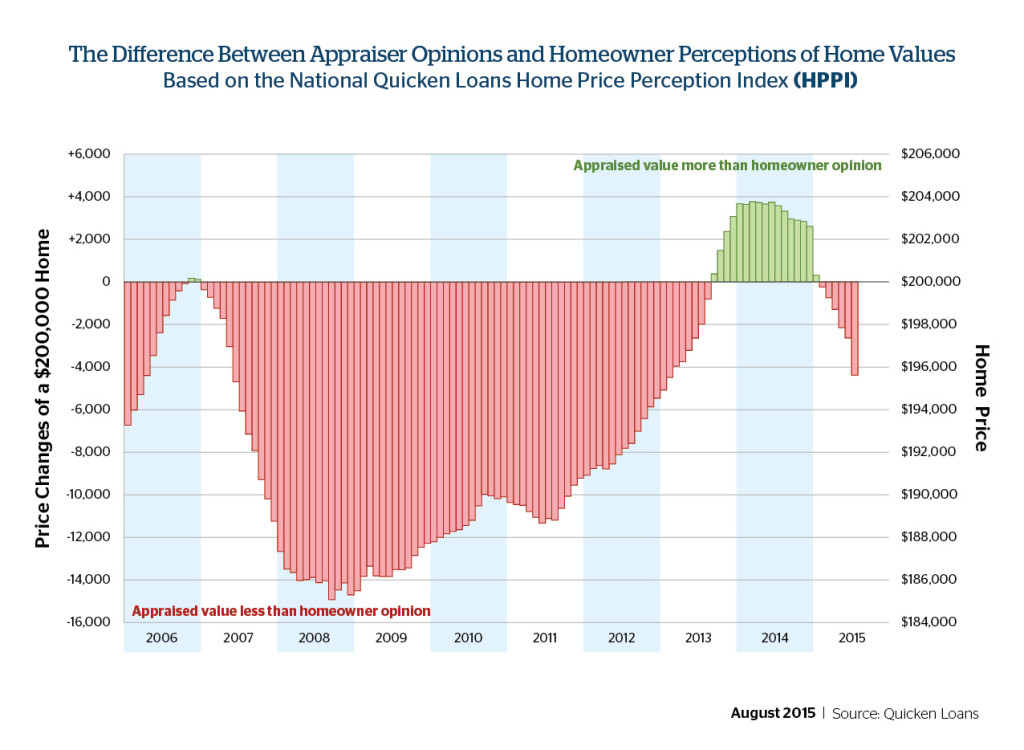 We'll add more market news briefs throughout the day. Check back to read the latest.
Last week's market news:
September Denver Metro Real Estate Market Trends Report:
Available homes for sale in Denver were reported at 7,587 at the end of August, a 1.6 percent increase in inventory month over month.
6,416 new listings came on the market in August, while 5,383 homes were placed under contract and 5,088 homes closed.
Number of sold listings in August decreased 15 percent from July, and total sales volume dropped 15 percent from July to $1.86 billion.
Northwest Multiple Listing Service housing activity in August:
Pending sales outpaced the number of new listings added to inventory for the fifth month this year with a reported 10,603 mutually accepted transactions and 9,921 new listings.
Total inventory dipped at the end of August with 20,749 total active listings in the MLS database, which is a slight drop from 21,069 in July and a 23.3 percent decline from a year ago.
When considering supply, or months of inventory, August saw a slight uptick over July from 2.24 months to 2.38 months of inventory.
Send market reports to press@inman.com.