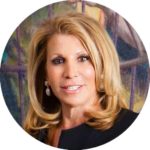 In this segment of Unlisted, Inman publisher Brad Inman interviews Long Island native Dottie Herman. She took her local brokerage to New York City with the acquisition of Douglas Elliman and then expanded her empire to Westchester, Palm Beach, Miami and Aspen — and, this month, to Beverly Hills.
Her firm, which she owns with New York tycoon Howard Lorber, has global reach with its London partner Knight Frank Residential.
Herman explains her motivations and the opportunity for growing and expanding a successful brokerage.
Join Dottie Herman at Inman Luxury Connect on October 22 in Beverly Hills, where she'll be sharing her knowledge and expertise on the topic of luxury real estate.