We'll add more market news briefs throughout the day. Check back to read the latest.
Quicken Loans' September 2015 Home Price Perception Index:
Homeowner estimates of home values were 2 percent higher than appraiser opinions in September.
However, September was the first month that the gap narrowed since February 2015.
Nationally, home values are rising, with a 3.11 year-over-year gain.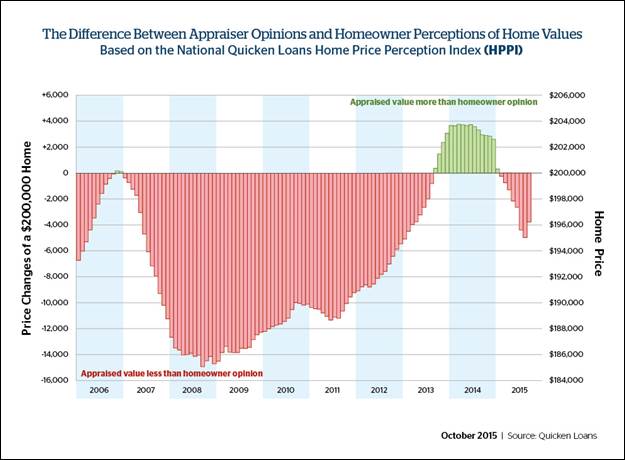 CoreLogic's August 2015 foreclosure report:
Foreclosure inventory declined by 25.2 percent year-over-year, and completed foreclosures declined by 20.1 percent year-over-year.
The number of foreclosures nationwide decreased from 46,000 in August 2014 to 36,000 in August 2015.
The national foreclosure inventory included approximately 1.2 percent of all homes with a mortgage compared with 1.6 percent in August 2014.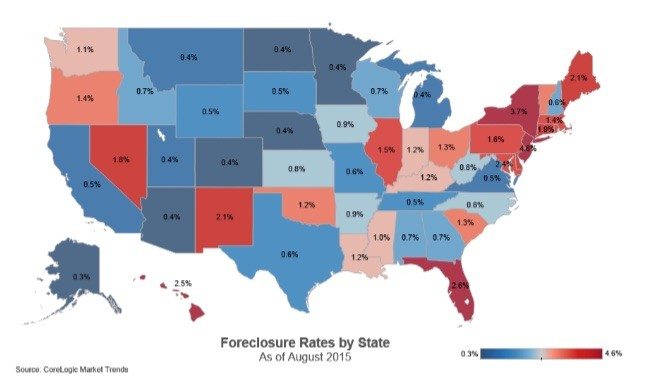 Weekly mortgage rates:
Powered by MortgageCalculator.org
RealtyTrac's U.S. Zombie Foreclosure and Vacant Property Report:
A "zombie foreclosure" happens when a homeowner moves out of the home after foreclosure proceedings have started, but then the foreclosure is held up in some way or canceled, leaving the title in the homeowner's name.
This phenomenon is on the decline. A RealtyTrac report shows that 20,050 properties were vacant zombie homes at the end of the third quarter.
That's a decrease of 27 percent since the second quarter, and 43 percent from the same quarter last year.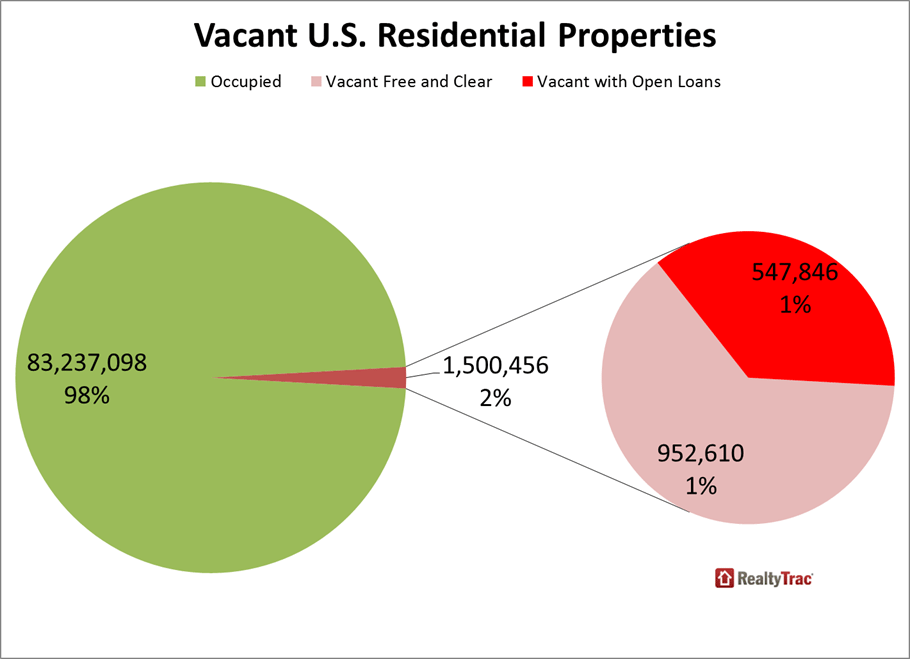 Send market reports to press@inman.com.