Maps can do more than pinpoint a property.
Mobile marketing is becoming highly geocentric, so mapping software will play an increasingly important role in real estate.
Dynamic, interactive maps are much more effective than basic Google or Mapquest links.
Have suggestions for products that you'd like to see reviewed by our real estate technology expert? Email Craig Rowe.
MapJam is a mapping presentation tool.
Platform(s): Browser-based; best suited for Chrome, Firefox, Safari; responsive
Ideal for: Any size brokerage; agents wanting to differentiate property tours and marketing
Top selling points
Heavy use of icons to represent nearby attractions, amenities
Integrated with Yelp, Foursquare and other geolocation based apps
Completely customizable "property cards" for listing maps
Things to consider
MapJam's iOS app is in development, so it remains a tablet and desktop application for now. Adding details and customizing maps does take some time, so agents using on-demand flyer creation services will want to consider time commitments.
Full review
MapJam starts out like pretty much every other mapping tool you've used.
Enter an address, get a little icon pointing to your result.
That's where most of the similarities end.
MapJam's maps are endlessly customizable and allow for easy creation of colorful, dynamic property cards to highlight a listing. You can add text, images, change background colors and add links.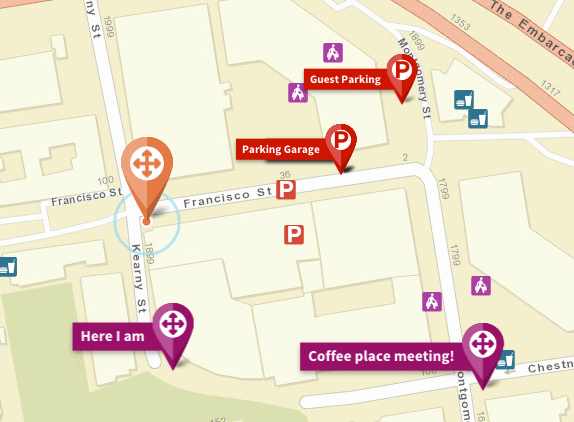 Around your listing you can insert Map Notes, which use a deep library of icons to indicate schools, post offices, parks, cafes, eateries or parking garages.
MapJam's maps are endlessly customizable
Each of those retail establishments can be furnished with content from MapJam's Yelp or Foursquare connections. The software is populated with data from more than 20 such sources.
Maps can then be shared to every popular social network, emailed with a custom URL or dropped into the listing's page.
MapJams can also be texted, which is a very effective way to provide a customer with a meeting location or property address.
Clicking the texted link opens the saved, responsive MapJam interface.
The map view and included notes remain connected to the source map on the sender's end, and will update on your client's phone only moments (depending on connection) after the source map is edited. It's quite sharp.
Agents using MapJam will want to create a new map with each new listing. It doesn't take long, and they can be saved for ongoing use. Individual maps can be combined to create a listing tour.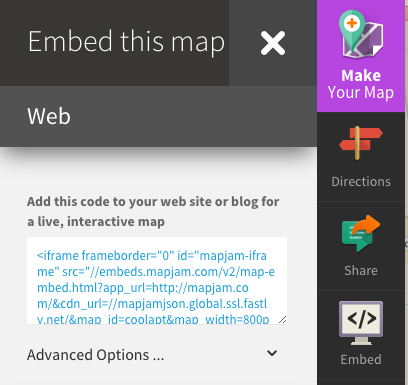 MapJam is a clever marketing tool that has use beyond clever marketing. It can be used to help out-of-town buyers understand the nuances of a specific neighborhood and investor clients understand where potential tenants could work.
For some truly meta multi-platform marketing, consider how much property information can be communicated by connecting a MapJam visual with an iGuide or Matterport tour. Talk about comprehensive.
I very much like what this software is doing for maps. The visuals are sharp, and the layers of information communicate much more about a listing than just its location.
I'm concerned about its lack of full mobile functionality, however. Real estate, after all, is about location, and today's consumer of real estate data thrives in an intensely mobile environment.
I hope the iOS MapJam app currently in development realizes its potential.
Have a technology product you would like to discuss? Email Craig Rowe.