A website aimed at combining for-sale listings with "hyperlocal" insight from real estate professionals has its eyes on expansion.
The site, WikiRealty, has already partnered with the California Association of Realtors, the Chicago Association of Realtors and the Miami Association of Realtors earlier this year, and is now targeting Denver, Phoenix, Boston, New York and Scottsdale, Arizona.
The existing partnerships allow members of these associations to create and post articles on WikiRealty that showcase their local knowledge of school districts, parks, future development plans and other aspects that directly correlate to specific for-sale listings.
WikiRealty collects this content and makes it available for consumers to digest during their home search of a specific neighborhood or submarket.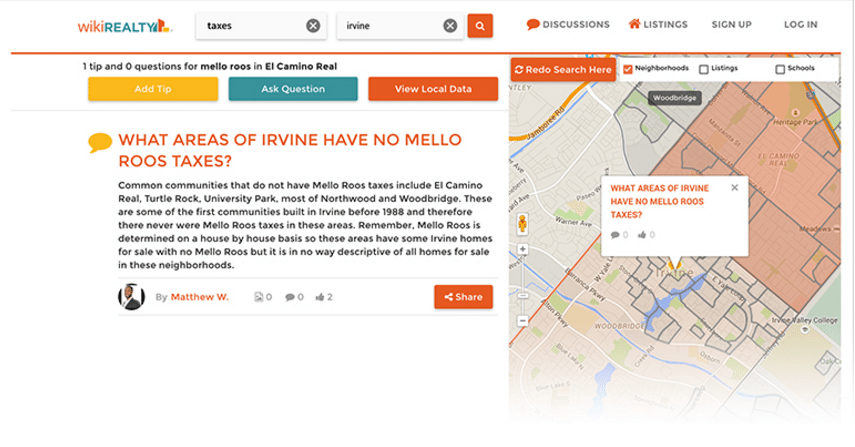 "For the longest time our industry was closed in terms of information that was shared between real estate professionals and consumers," said Sanjay Kuttemperoor, founder and CEO of WikiRealty, adding that while Facebook and Twitter are information sharing networks they are also closed networks where information is only shared amongst friends and contacts.
For real estate professionals, posting content to the site is a way to brand themselves as an expert when consumers search for specific information, for example "best kids parks in Chicago."
"If they (real estate professionals) don't create additional footprints around their areas of expertise others will," Kuttemperoor said.
WikiRealty is also being utilized by Lennar, D.R. Horton and other large, publicly traded homebuilders as a marketing avenue, updating potential buyers about the progress of various master-planned communities. Kuttemperoor mentioned that one Florida-based builder recently achieved three home sales via the site.
The site is slated to release some improvements to its search experience and digital interface in early November. There currently exist mobile, iPhone and iPad apps for WikiRealty, with an android app planned for release.