Nationwide, the Freddie Mac Multi-Indicator Market Index (MiMi) suggests that conditions are "in range" for positive change. As of September 2015, the MiMi improved by 0.67 percent monthly and 5.79 percent annually. Employment is the biggest positive factor, increasing by 1.12 percent over last month and 7.77 percent over the same time last year.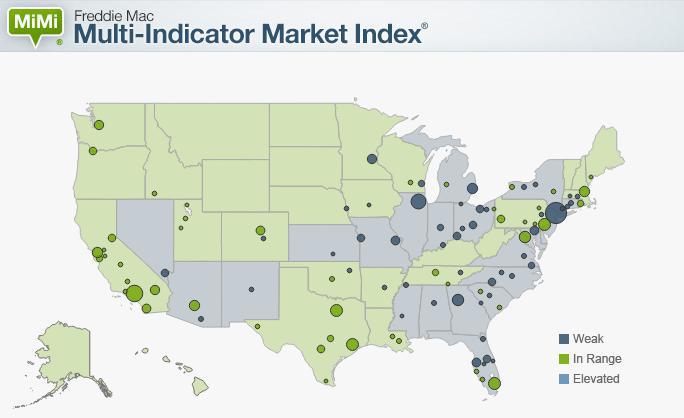 According to the MiMi, Houston came right "in range" for improvement showing a pretty strong market. The market was reported at 87.7, a 0.11 percent improvement over last month as well as over the last three months.
Houston's annual change for the MiMi was 3.91 percent, with a weak purchase applications indicator of 60.6.
Payment-to-income ratio remained unchanged at 85.3
Houston ranks no. 22 out of 100 metros, decreasing three spots from the previous month and 14 spots from the same time last year.