When data answers the question of 'how much,' don't forget that it needs more context -- 'by when' -- to make sense.
In November, Howmuch.net released this visual examining economic growth across the country.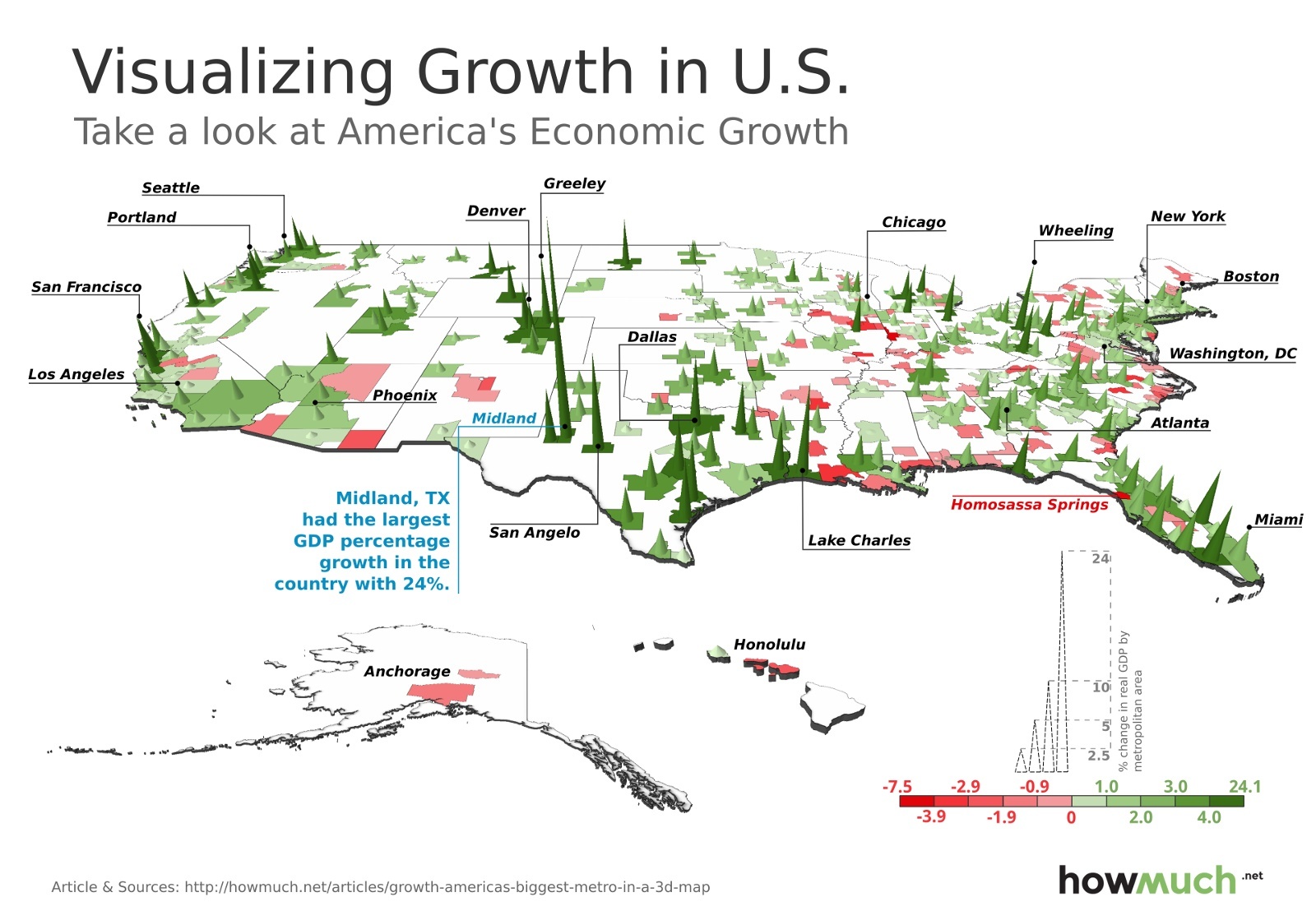 It's a great visual, and it's one I initially relished because it was clean, comparatively descriptive, and it made me think that real estate agents should hitch a ride on the next wagon train to participate in this gold rush.
But hold on.
In the area of Midland, Texas, the trains might be leaving, not arriving. After some research, I found an October 2013 article that says since fracking was allowed in the Permian Basin, affordable housing was scarce. The boom started more than three years ago.
Then I came across this information on NeighborhoodScout.com:
Midland appreciation rates and housing market information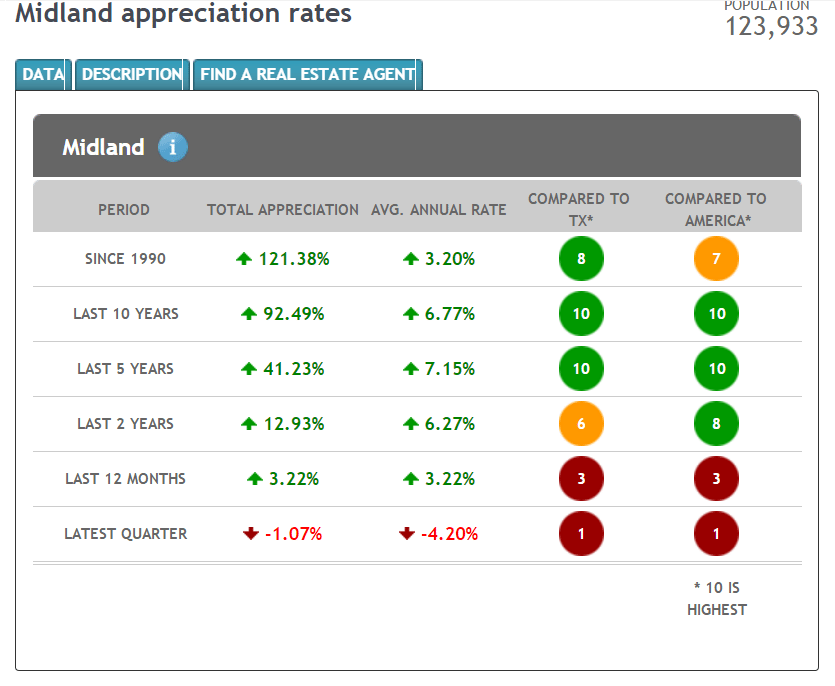 House prices in Midland, Texas, started rising more than five years ago and may have had a hiccup through the financial crisis, but they retained a strong growth up until the price of oil was cut in half this year.
I found another source from April 2015 in the local newspaper, the Midland Reporter-Telegram, that shows inventory jumping from 3.1 to 5.3 (year over year).
Midland maintains high home inventory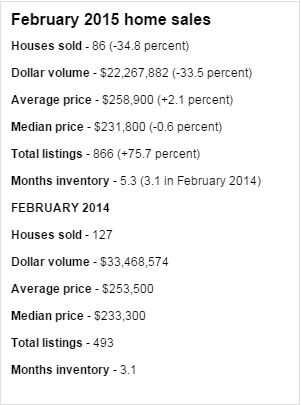 The figure of six months of inventory is the magic number, and a quick Google search didn't yield a more current number.
The point of all this is to remember to ask the question "when?" There is a lot of research outlining "how much?", but the "when?" question should also be answered in unison.
The map still makes a great image, and it probably is a great time to be a real estate agent in major cities and nearby suburbs, but don't forget about the second part of "how much and by when?"