Check Inman every day for the daily version of this market roundup.
Mortgage rates:
Home equity rates:
Friday, Feb. 5:
Mortgage Bankers Association's Mortgage Credibility Index (MCAI) for January 2016:
The MCAI decreased 0.4 percent month-over-month, to 123.8.
This indicates that lending standards are tightening.
The Conforming MCAI saw the greatest tightening (1.5 percent) followed by the Government MCAI (0.8 percent).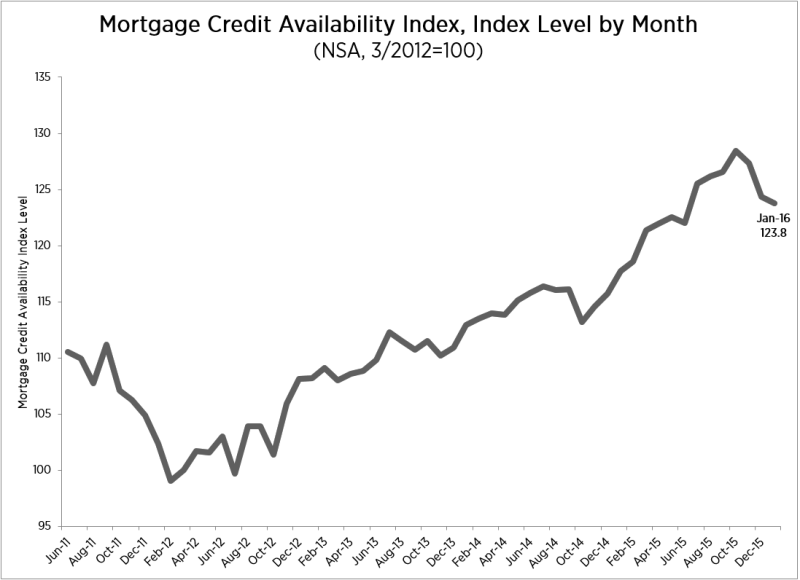 Wednesday, Feb. 3:
Mortgage Bankers Association's Weekly Applications Survey:

'The smartest tech choice I made this year.'
12 real estate leaders share the decisions that helped shape their businesses
READ MORE
Mortgage applications decreased 2.6 percent week-over-week on a seasonally adjusted basis.
The Refinance Index increased 0.3 percent week-over-week.
The seasonally adjusted Purchase Index decreased 7 percent week-over-week.
Tuesday, Feb. 2:
CoreLogic's Home Price Index for December 2015:
Five states and the District of Columbia reached new home price highs.
Home prices were up 6.3 percent year-over-year.
The 2016 forecast is for home prices to increase 5.4 percent year-over-year.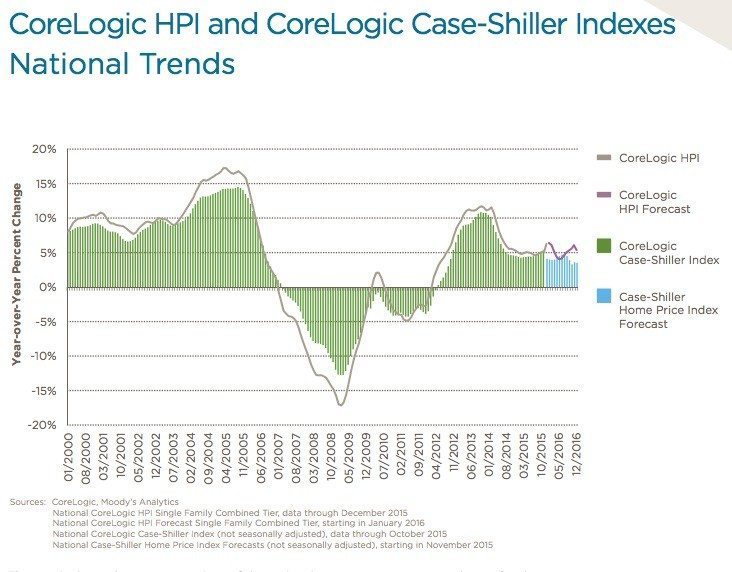 Ten-X's Real Estate Nowcast for January 2015:
Existing home sales are projected to fall between seasonally adjusted annual rates of 5.13 and 5.46 million sales.
This is up 9.8 percent from January 2015.
It's also down 3 percent from December 2014.
Monday, Feb. 1:
Black Knight's December 2015 Mortgage Monitor:
The total U.S. loan delinquency rate was 4.78 percent.
This is a 2.99 percent drop month-over-month in delinquency rate.
The total foreclosure pre-sale inventory rate was 1.37 percent.