Reverse auctions may best suit a big luxury property that can attract significant interest on social media.
To successfully manage a reverse auction, you need a commitment from the agent to invest in extensive marketing.
Make it easy for buyers by giving them as much information as possible up front so they feel they can make a non-contingent offer.
It's never a fun conversation: Your seller has an elevated idea of the price at which the property should list, and your job is to give them a realistic expectation of what people will pay.
Dan Polimino, owner of Keller Williams DTC's high-end Colorado Dream House Team, felt the time had come to have a chat with his client. He was seven months into marketing an eye-catching, architecturally designed home in Genessee, in the Rocky Mountain foothills near Denver. And he was the second agent to list the house.
The seed of a reverse auction
Given directions in July last year to sell by Christmas, Polimino took it a step further. He suggested auctioning the home — at the time priced at $4 million — but dropping the price by $150,000 every three days in what he called a "reverse auction." The agent of 10 years had first come up with the idea in 2008, but he had never found the house or climate ripe for experimentation.
"I said: 'We have a pretty unconventional, out-of-the-box idea; would you be open to it?'" remembered Polimino.
The seller, who was keen to free up some money for a commercial real estate investment, thought about it and agreed — under one condition.
"He wanted to know that I would put a significant amount of money behind the marketing," said the agent. And he did. Polimino spent around $15,000 on a variety of promotions, including a national email blast to one million agents across the country, a dedicated website and $2,000 per month in pay-per-click campaigns on Facebook and Google Plus.
The novel idea — unheard of in Colorado, to Polimino's knowledge — was well-received by the local newspapers and TV stations. During three open houses, around 40 buyers and lookie-loos walked through each time. A further 7,000 unique website visitors looked at the house online.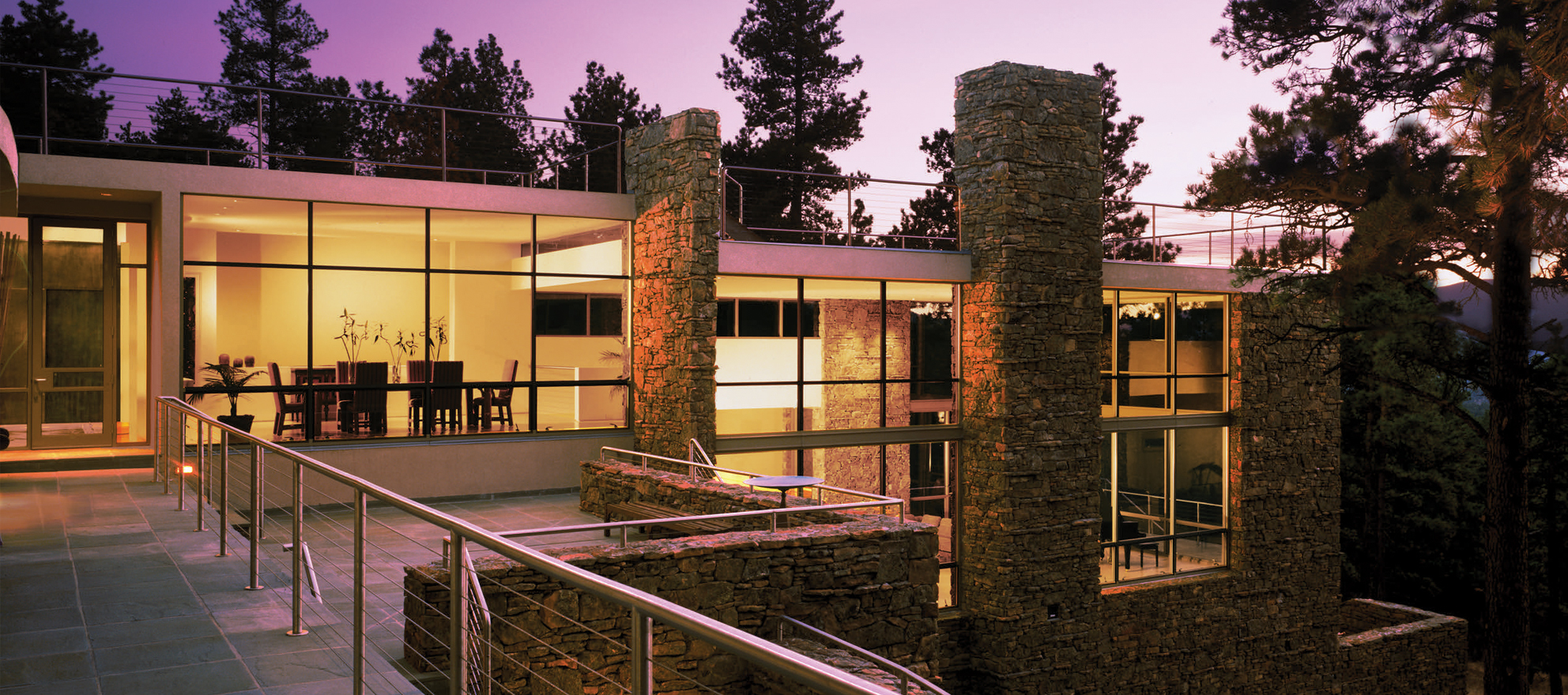 The unusual home, designed by Alexander Gorlin, had been appraised at $3.7 million shortly before the auction. But Polimino, who was confident of his market and is cynical about appraisals, felt it was more likely to sell for around $2.5 million. His client agreed that $2.5 million would be the informal reserve auction price.
Polimino, who will be talking about this experience this weekend at Keller Williams Family Reunion, said the home was listed on September 14, 2015, at an asking price of $3,950,000. A buyer put in a winning bid of $2,450,000, and the deal closed on December 15, 2015.
True price discovered in 45 days
"The reverse auction accomplished exactly what we had hoped for," said Polimino. "Instead of trying to sell a luxury home for two, three or more years to find out the true sale price, we found out in 45 days. The seller was happy for a quick, cash sale and the buyer got $1.5 million off the listing price of the home."
Polimino had made things as easy as possible for buyers, equipping them to make a non-contingent offer, as is the norm with an auction.
They were given a due diligence packet with the title, a full inspection report, all the receipts from the work done after the home inspection and the appraisal.
"We asked people if they wanted to get alerts every time the price dropped, and about 40 buyers signed up," said Polimino.
"Out of the 40 who signed up, we had about four serious buyers that were hovering over the house for a couple of weeks."
Bidding stopped, push for offers
The process wasn't without its drama. The team stopped the bidding at $2.75 million as the owner became nervous with the process. Thirty days later, there was another marketing push and a call for offers.
"We went ahead and said to everyone on the database: 'This is the final call, you have one week to get your offer in.'"
One buyer came forward and put an offer on the table. There was some negotiating for a couple of weeks behind the scenes — not unusual in an auction process — and the price of $2.45 million was agreed upon. The deal closed in December. It was a local buyer, an all-cash deal with no contingencies — although the buyer still did his own due diligence.
Critiques and rebuttals
"Some of our critics said: 'Well, all you did was drop the price of the house,'" said Polimino.
"We shot back and said: 'Did we really give the house away?' What did we find was the true value of the house." And they did it in a total of 90 days rather than two or three or four years.
The concept of a reverse auction is not one readily embraced by high-end agents, who arguably have more wiggle room with pricing. Beverly Hills luxury agent Gary Gold, an executive vice president with Hilton & Hyland who's a listing agent for the Playboy Mansion, doesn't see the purpose.
A good agent should know the value of a home within 10 or 15 percent, he said.
"I think it's a good idea if you have to sell it and you don't care what you sell it for, or if you don't know the market," he said. "I would only do it if a) it had to be sold by a certain time, just to get it off the books, or b) in a market where it was impossible to establish what it was worth because there was nothing else like it."
A reverse auction is also a very public way to drop the price, he added.
Polimino responded: "We do know our market well and did know the market there, but you run into a lot of sellers  who believe that their home is their castle — no matter how much data, information, how much persuasion, how much encouraging and cajoling you are going to give them, they are probably going to list it for what they want."
The future of reverse auctions
The Keller Williams' team owner is currently in discussions with other sellers about this kind of auction. His reverse auction seller has said he would happily recommend the team to others considering the idea.
Polimino is involved in the sale of a $19 million home in San Diego with a partner there, and the decision was recently made to drop the price to $14 million. This is a wasted opportunity, in his opinion.
"Why would you not take a house like this and create some buzz and urgency around it and start a bidding process? Why just bump $5 million off the price?"
The luxury Colorado agent said he would "love to take another crack" at a reverse auction.
What would he do differently next time?
"Open up more avenues of marketing internationally and nationwide," he said. "And, knowing what I know now, I would probably be able to do a better job of setting the expectations of the seller."
He would like to avoid the nervous wobble by the seller during the process next time.
"It's not for everybody — I set out with a mission to either prove or disprove that this model worked," he said. "I proved it worked."