Check Inman every day for the daily version of this market roundup.
Mortgage rates:
Home equity rates:
Thursday, Feb. 11:
Mortgage Bankers Association's Builder Applications Survey for January 2016:
Mortgage applications for new home purchases increased 14 percent month-over-month (not seasonally adjusted).
Conventional loans comprised 67.4 percent of loan applications, and FHA comprised 19.5 percent.
The seasonally adjusted annual rate for single-family home sales was 499,000 units.
Freddie Mac's Primary Mortgage Market Survey:
The 30-year fixed-rate mortgage averaged 3.65 percent with an average 0.5 point for the week ending February 11, 2016.
This is down from 3.72 percent last week.
It's also slightly down from 3.69 percent last year.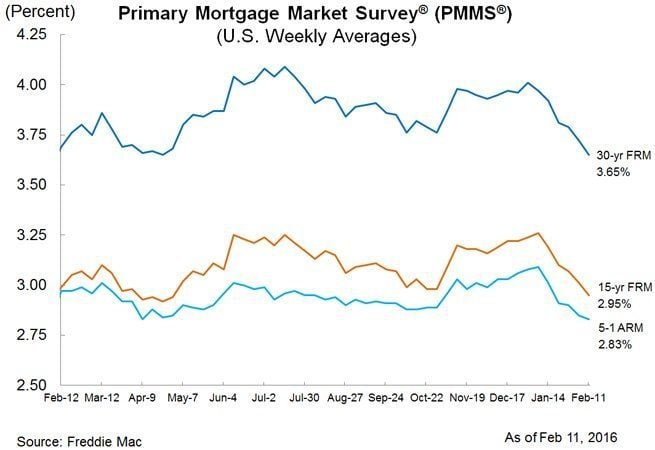 Wednesday, Feb. 10:

Episode 2 - Defining Success Through Failure
"Who am I? Why am I making these decisions? I came out of all that deciding who I was." - Gary Keller
READ MORE
National Association of Realtors Q4 2016 Metro Home Prices:
The median existing single-family home price increased in 81 percent of measured markets.
34 areas (19 percent) recorded lower median prices than a year ago.
An average of 89 percent of measured metro areas saw increasing home prices in 2015.
Tuesday, Feb. 9:
Quicken Loans' Home Price Perception Index for January 2016:
Appraised values were, on average, 1.75 percent lower than homeowner expectations.
The gap between appraisal and homeowner estimates narrowed for the fifth month in a row.
Home values fell 0.42 percent month-over-month in January, but were up 3.37 percent year-over-year.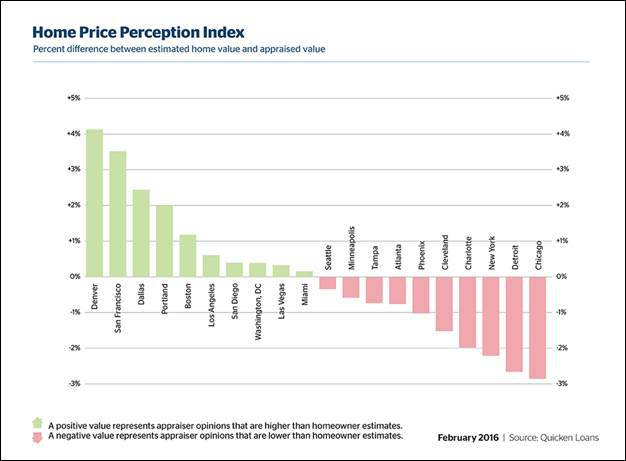 CoreLogic's December 2015 Foreclosure Report:
Completed foreclosures were down 22.6 percent year-over-year in December 2015.
Foreclosure inventory was down 23.8 percent year-over-year.
1.1 percent of all homes with a mortgage were part of the foreclosure inventory.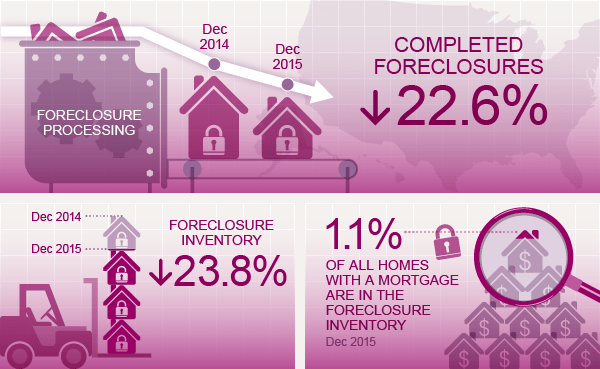 Monday, Feb. 8:
Fannie Mae's January 2016 Home Purchase Sentiment Index (HPSI):
The HPSI decreased 1.7 points month-over-month.
This puts January's HPSI at 81.5.
The share of consumers who reported their net income was significantly higher than one year ago fell 3 percentage points month-over-month.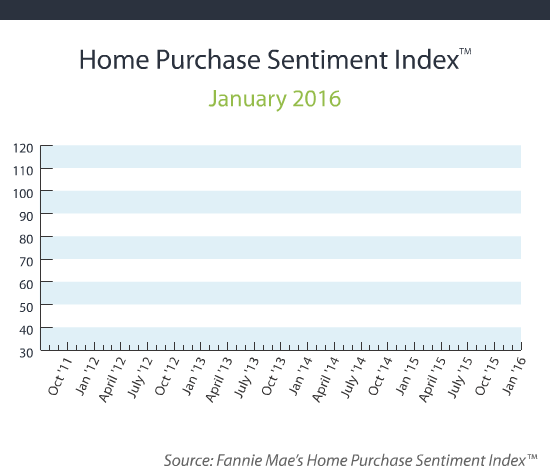 The February preliminary Money Anxiety Index:
The February preliminary Money Anxiety Index is 62.4.
This is the same as January's index.
This indicates uncertainty and confusion among consumers about the economy.