We'll add more market news briefs throughout the day. Check back to read the latest.

Mortgage Bankers Association's National Delinquency Survey:
The delinquency rate for mortgage loans on one-to-four-unit residential properties dropped to a seasonally adjusted rate of 4.77 percent of all loans.
This is the lowest level since the third quarter of 2006.
Loans on which foreclosure actions were started comprised 0.36 percent of all loans, down two basis points quarter-over-quarter.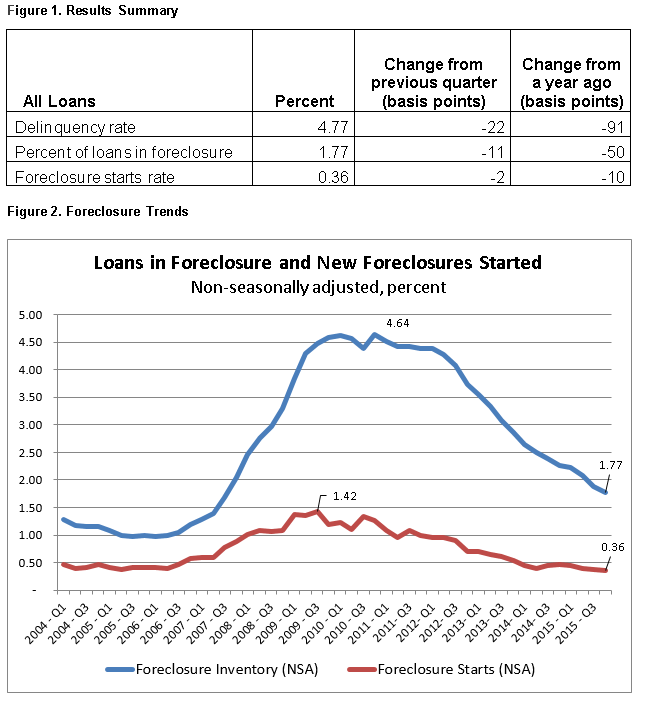 Freddie Mac's Primary Mortgage Market Survey:
The 30-year fixed-rate mortgage (FRM) averaged 3.65 percent with an average 0.5 point for the week ending Feb. 18, 2016.
This is unchanged from last week.
One year ago, the 30-year FRM averaged 3.76 percent.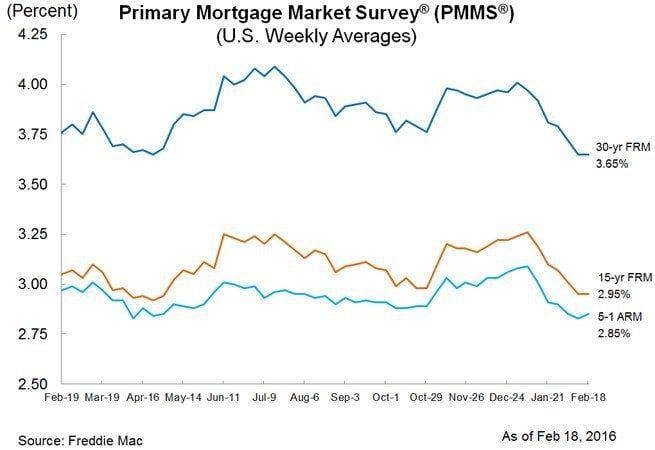 Mortgage rates:
Home equity rates:

No more excuses! Market yourself online now.
It's easier than ever to generate leads and referrals
READ MORE
Yesterday's most recent market news:
U.S. Census Bureau/Department of Housing and Urban Development's new residential construction activity for January 2015:
Privately owned housing units authorized by building permits in January were at a seasonally adjusted annual rate of 1,202,000.
This is a 0.2 percent decrease from December 2014's revised rate.
However, it's above the January 2015 estimate of 1,059,000.
Mortgage Banker's Association's weekly applications survey:
The market composite index increased 8.2 percent on a seasonally adjusted basis week-over-week.
The seasonally adjusted purchase index increased 2 percent week-over-week and up 30 percent year-over-year.
The refinance share of mortgage activity increased to 64.3 percent of total applications, up from 61.2 percent the previous week.
Email market reports to press@inman.com.