We'll add more market news briefs throughout the day. Check back to read the latest.

Mortgage Bankers Association's Weekly Applications Survey:
The market composite index increased 0.2 percent on a seasonally adjusted basis week-over-week.
The refinance index decreased 2 percent week-over-week.
The average contract interest rate for 30-year, fixed-rate mortgages with conforming loan balances was 3.89 percent, an increase from 3.83 percent last week.
Mortgage rates:
Home equity rates:
Yesterday's most recent market news:
CoreLogic's January 2016 National Foreclosure Report:
Foreclosures were down 21.7 percent year-over-year.
Foreclosures were down 16.2 percent month-over-month.
The rate of seriously delinquent homes was 3.2 percent, the lowest level since November 2007.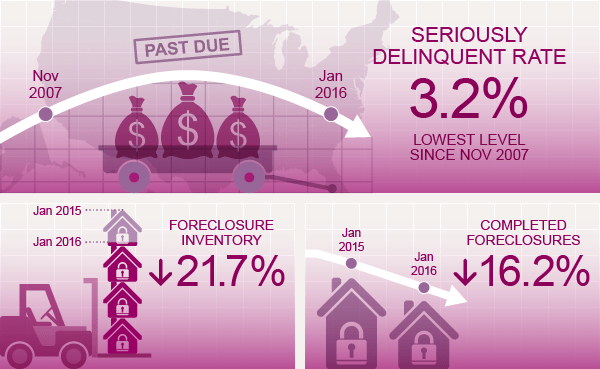 Quicken Loans Home Price Perception Index for January 2016:

How to turn your listings into more seller clients
Maximizing your listings' value in today's low-inventory market
READ MORE
Appraised values were 1.75 percent lower than homeowner expectations nationally.
The gap between appraisal and homeowner estimates narrowed for the fifth month in a row.
Home values fell 0.42 percent month-over-month but rose 3.37 percent year-over-year.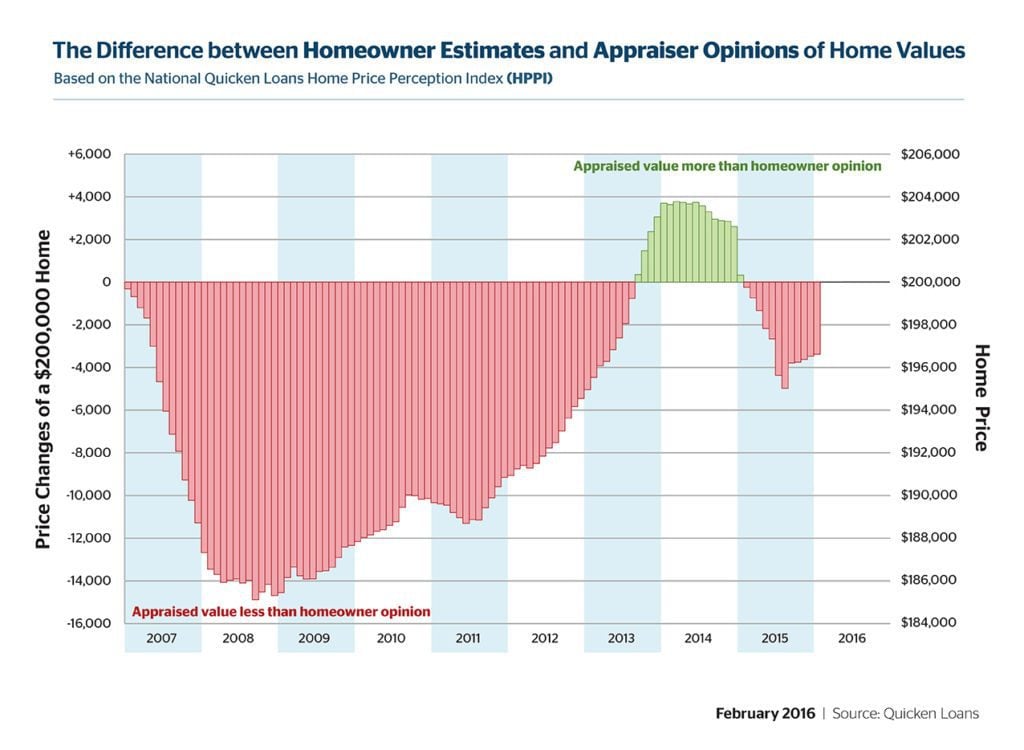 Email market reports to [email protected].