We'll add more market news briefs throughout the day. Check back to read the latest.

CoreLogic's Q4 2015 equity report:
8.5 percent of mortgaged homes are in negative equity.
1 million residential properties regained equity.
9.5 million homes have less than 20 percent equity.

Mortgage Bankers Associations Builders Applications Survey for February 2016:
Mortgage applications for new home purchases increased 24 percent month-over-month (unadjusted).
Conventional loans comprised 67.7 percent of new-home loan applications; FHA loans 18.7 percent; USDA loans 0.8 percent and VA loans 12.8 percent.
The average loan size of new homes increased from $325,806 in January to $328,370 in February.
Freddie Mac's Primary Mortgage Market Survey:
Mortgage rates for a 30-year fixed-rate mortgage (FRM) averaged 3.68 percent with an average 0.5 point for the week ending March 10, 2016.
This is up from last week, when it averaged 3.64 percent.
It's down year-over-year, when the 30-year FRM averaged 3.86 percent.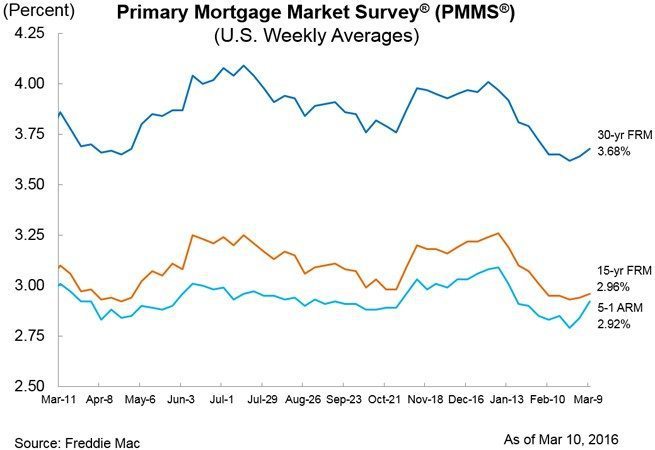 Mortgage rates:
Home equity rates:
Yesterday's most recent market news:
Mortgage Bankers Association's Weekly Applications Survey:

The 3 most common questions luxury buyers ask
Respond to high-net-worth buyers with local expertise
READ MORE
The market composite index increased 0.2 percent on a seasonally adjusted basis week-over-week.
The refinance index decreased 2 percent week-over-week.
The average contract interest rate for 30-year, fixed-rate mortgages with conforming loan balances was 3.89 percent, an increase from 3.83 percent last week.
Email market reports to press@inman.com.