Check Inman every day for the daily version of this market roundup.
Mortgage rates:
Home equity rates:
Thursday, March 10:
CoreLogic's Q4 2015 equity report:
8.5 percent of mortgaged homes are in negative equity.
1 million residential properties regained equity.
9.5 million homes have less than 20 percent equity.

Mortgage Bankers Associations Builders Applications Survey for February 2016:
Mortgage applications for new home purchases increased 24 percent month-over-month (unadjusted).
Conventional loans comprised 67.7 percent of new-home loan applications; FHA loans 18.7 percent; USDA loans 0.8 percent and VA loans 12.8 percent.
The average loan size of new homes increased from $325,806 in January to $328,370 in February.
Freddie Mac's Primary Mortgage Market Survey:

Boost your brand, efficiency and productivity with one platform
Brokers, give your agents the strategic services and support to become productive powerhouses
READ MORE
Mortgage rates for a 30-year fixed-rate mortgage (FRM) averaged 3.68 percent with an average 0.5 point for the week ending March 10, 2016.
This is up from last week, when it averaged 3.64 percent.
It's down year-over-year, when the 30-year FRM averaged 3.86 percent.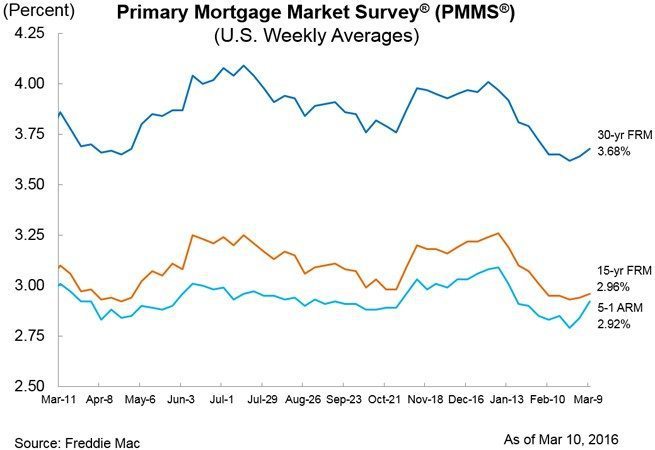 Wednesday, March 9:
Mortgage Bankers Association's Weekly Applications Survey:
The market composite index increased 0.2 percent on a seasonally adjusted basis week-over-week.
The refinance index decreased 2 percent week-over-week.
The average contract interest rate for 30-year, fixed-rate mortgages with conforming loan balances was 3.89 percent, an increase from 3.83 percent last week.
Tuesday, March 8:
CoreLogic's January 2016 National Foreclosure Report:
Foreclosures were down 21.7 percent year-over-year.
Foreclosures were down 16.2 percent month-over-month.
The rate of seriously delinquent homes was 3.2 percent, the lowest level since November 2007.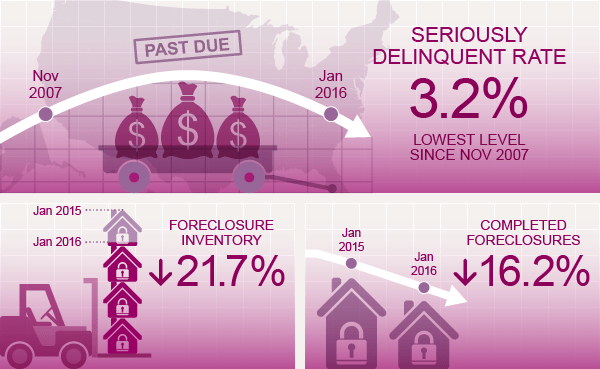 Quicken Loans Home Price Perception Index for January 2016:
Appraised values were 1.75 percent lower than homeowner expectations nationally.
The gap between appraisal and homeowner estimates narrowed for the fifth month in a row.
Home values fell 0.42 percent month-over-month but rose 3.37 percent year-over-year.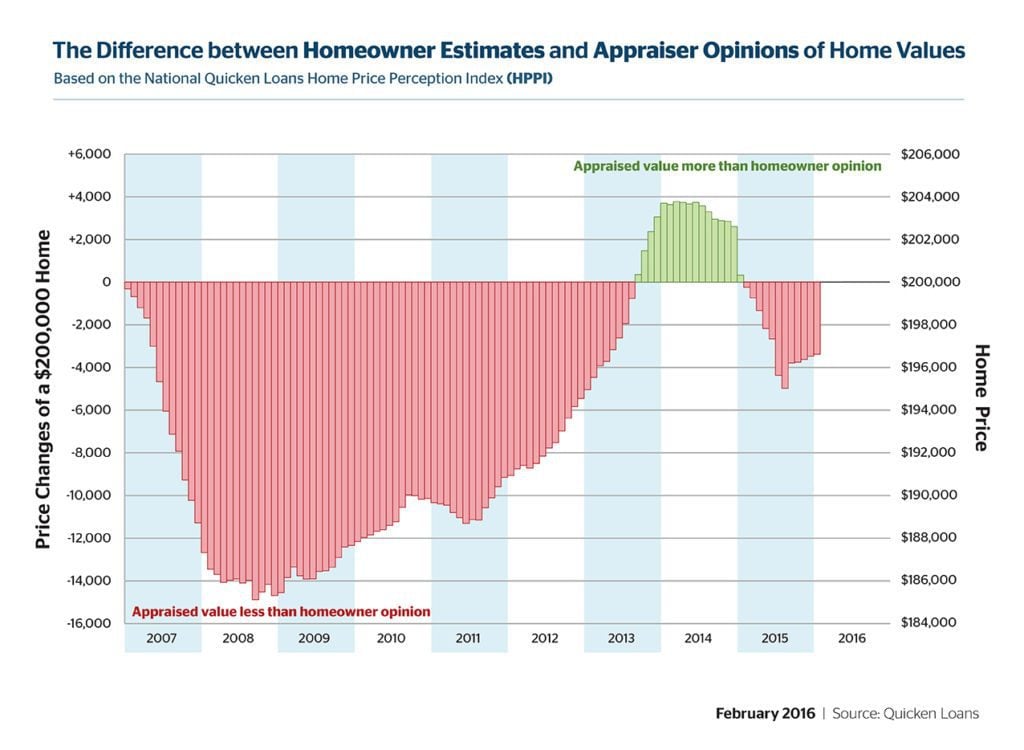 Monday, March 7:
Fannie Mae's Home Purchase Sentiment Index (HPSI) for February 2016:
The HPSI rose 1.2 percentage points in February to 82.7.
The share of respondents who say it is a good time to buy rose 4 percent to 35 percent.
The share of respondents who say it is a good time to sell fell 2 percent to 7 percent.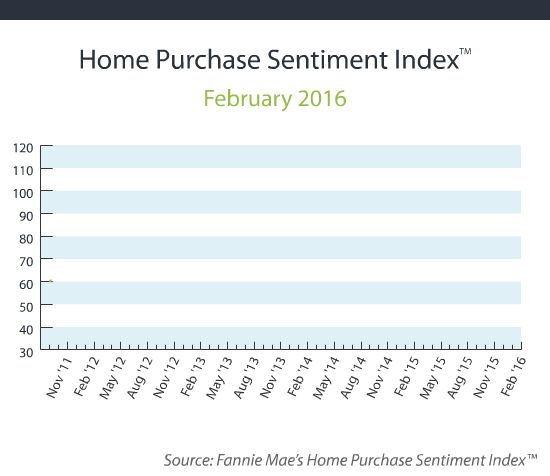 The preliminary March 2016 Money Anxiety Index:
The index is 62.8, the same as the final reading in February.
This indicates that consumer attitudes and anxiety about money is unchanged month-over-month.