Apartment List's March 2016 Rent Report for Los Angeles is here! With rents rising across the country, we took a look at some of the largest cities in the U.S. to see how they fare.
The result? Los Angeles rents continue on the rise, outpacing rent growth for California overall.
Los Angeles is still expensive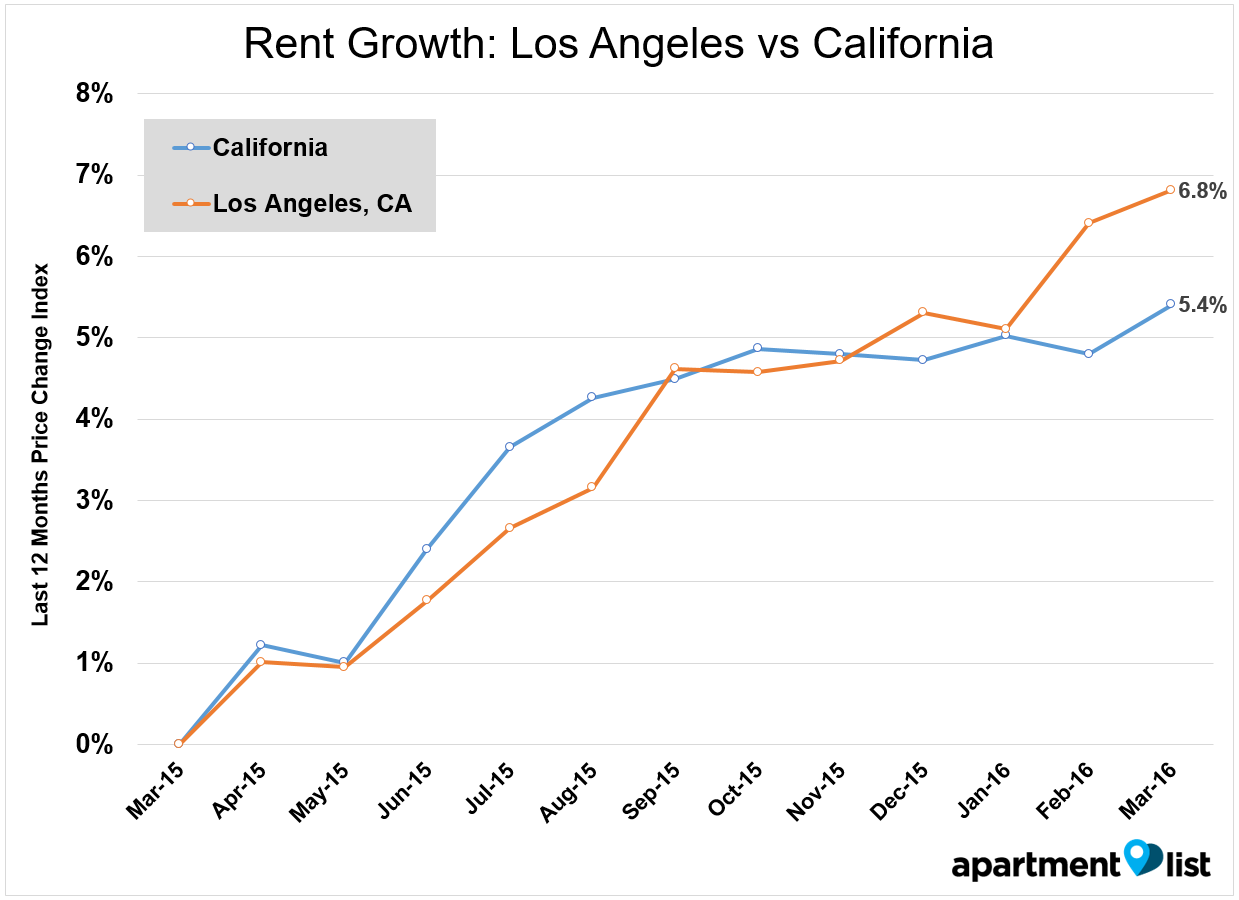 Los Angeles rents are now averaging around $1,350 for a one-bedroom and $2,650 for a two-bedroom. Rent prices in Los Angeles have increased by 6.8 percent over the past year, putting it ahead of California rent growth by 1.4 percent.
Westwood is Los Angeles' most expensive neighborhood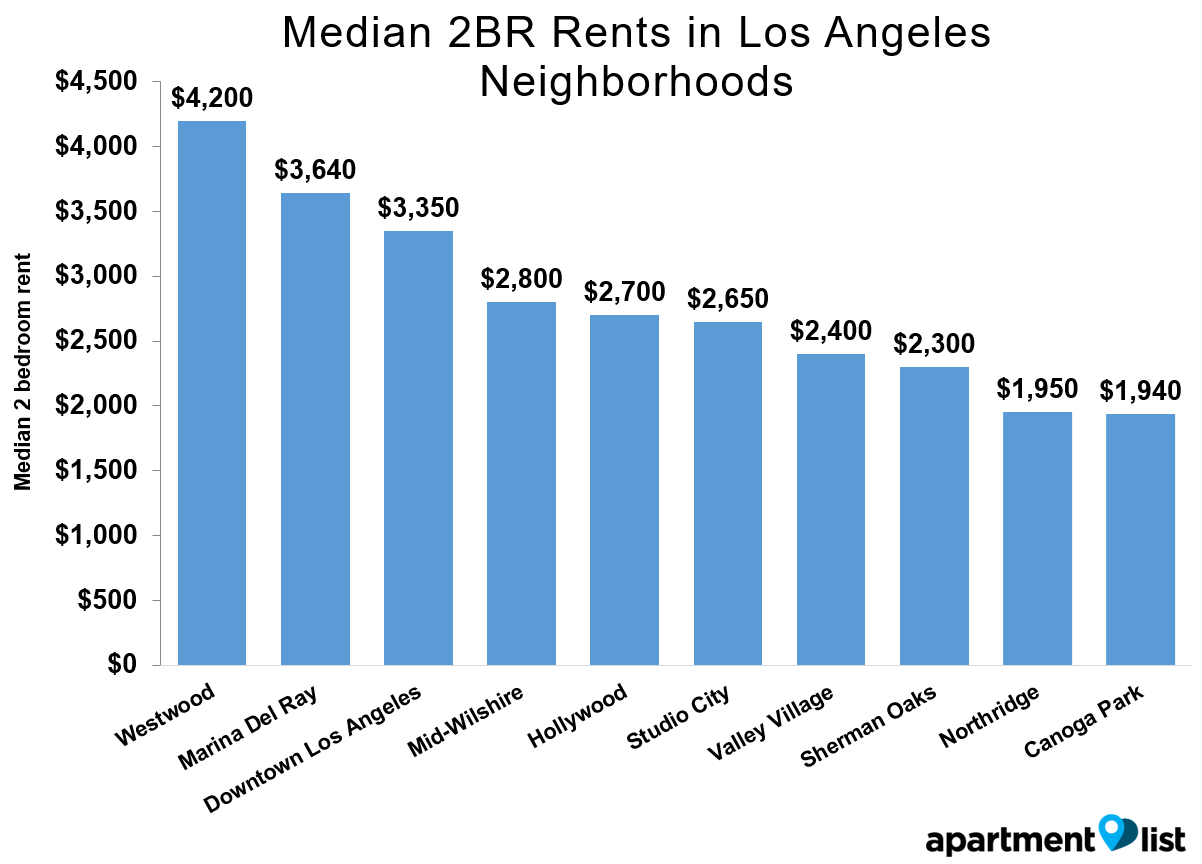 With rents hovering around $2,600 for a one-bedroom and $4,200 for a two-bedroom, Westwood takes the top spot as the most expensive neighborhood in Los Angeles.
Rents are up in this area by 5.3 percent over the past year.
Mid-Wilshire is growing quickly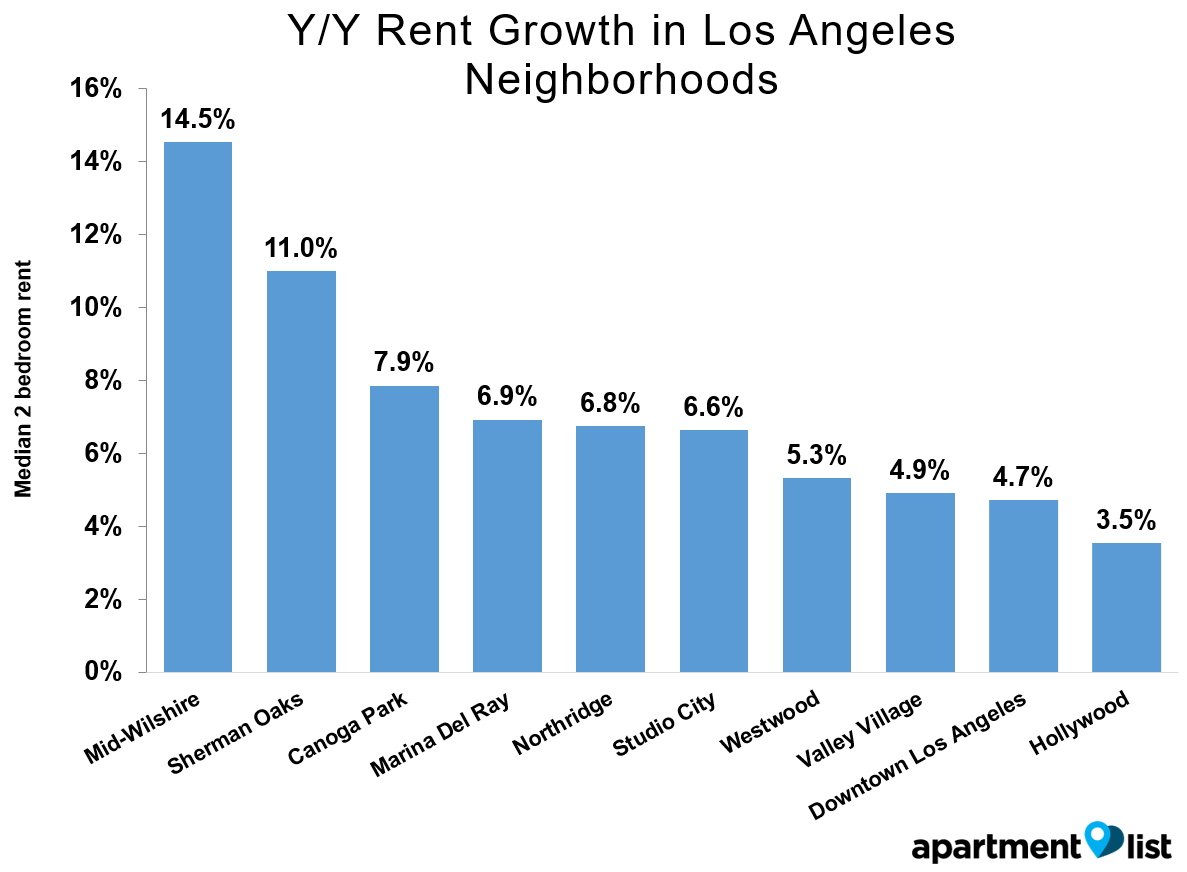 The Mid-Wilshire neighborhood of LA experienced the fastest rent growth over the past year by far, at a whopping 14.5 percent. Rents for a one-bedroom are at $1,180, and $2,800 for a two-bedroom.
Over the past month, rents in Mid-Wilshire have increased by 2.8 percent.
For methodology and data for other neighborhoods in Los Angeles, see Apartment List's City Report. 
Yuki Graviet Knapp is a Content Marketing Associate with the Growth Team at Apartment List and is a resident of the Bay Area.