Need news in a flash? Here's what's happening in your community.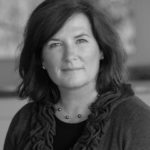 @properties announced the return of Jeanine McShea, a residential real estate veteran with more than 30 years of experience including both sales and management, to the company as a broker working out of the firm's East Lincoln Park office.
National Real Estate Advisors LLC and Integrated Investors 850 LLC announced April 22 the sale of 850 Lake Shore Drive for $140 million. Located on the corner of Lake Shore Drive and Chestnut Street in Streeterville, the LEED certified building formerly housed the historic 20-story Lake Shore Athletic Club.
RealtyTrac releases its 2016 March home sales report.
Got a lead on some news happening in your community? Send information to local@inman.com.