Apartment List recently released its monthly rent report for Los Angeles. The findings? L.A. rents were up 4.2 percent year-over-year in May, outpacing rent growth statewide.
L.A. rents continue to move up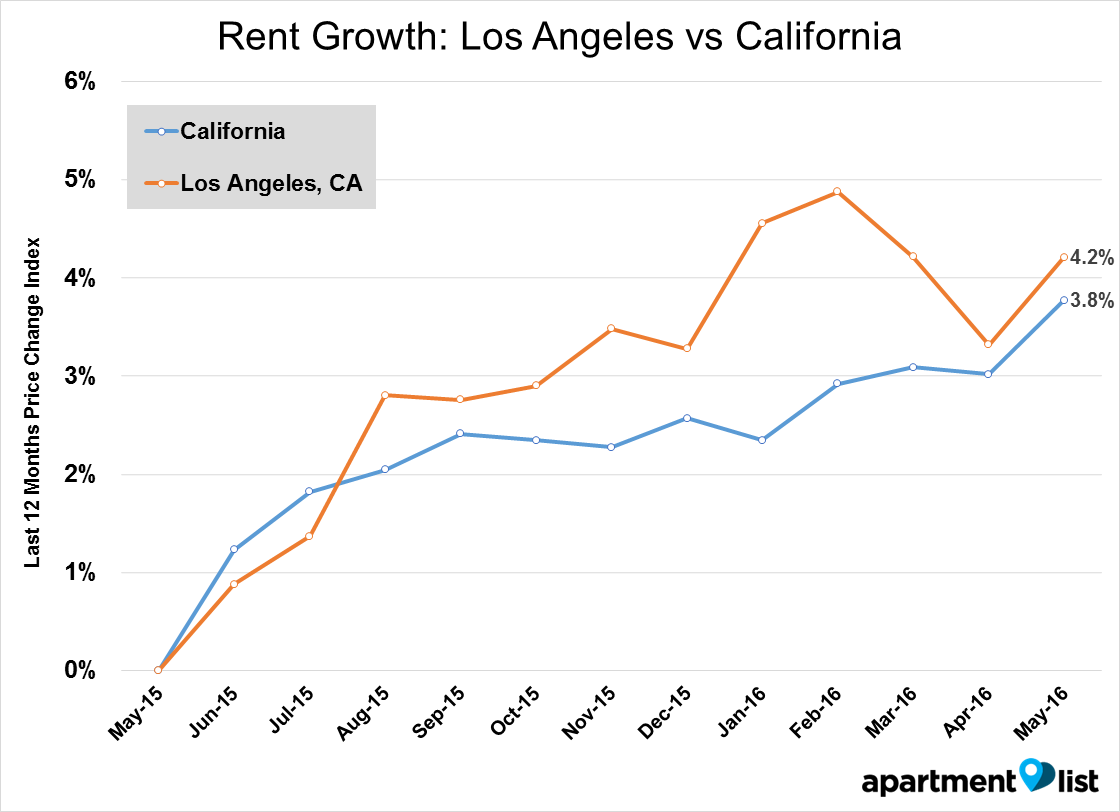 Over the past month, rents in Los Angeles grew by 0.9 percent to reach a year-over-year growth of 4.2 percent. Median rents for a two-bedroom apartment were at $2,710 in May, and one-bedrooms are at $2,000. These rates are ahead of statewide median rent prices of $2,110 for a two-bedroom and $1,750 for a one-bedroom.
Pasadena is second most expensive city for renters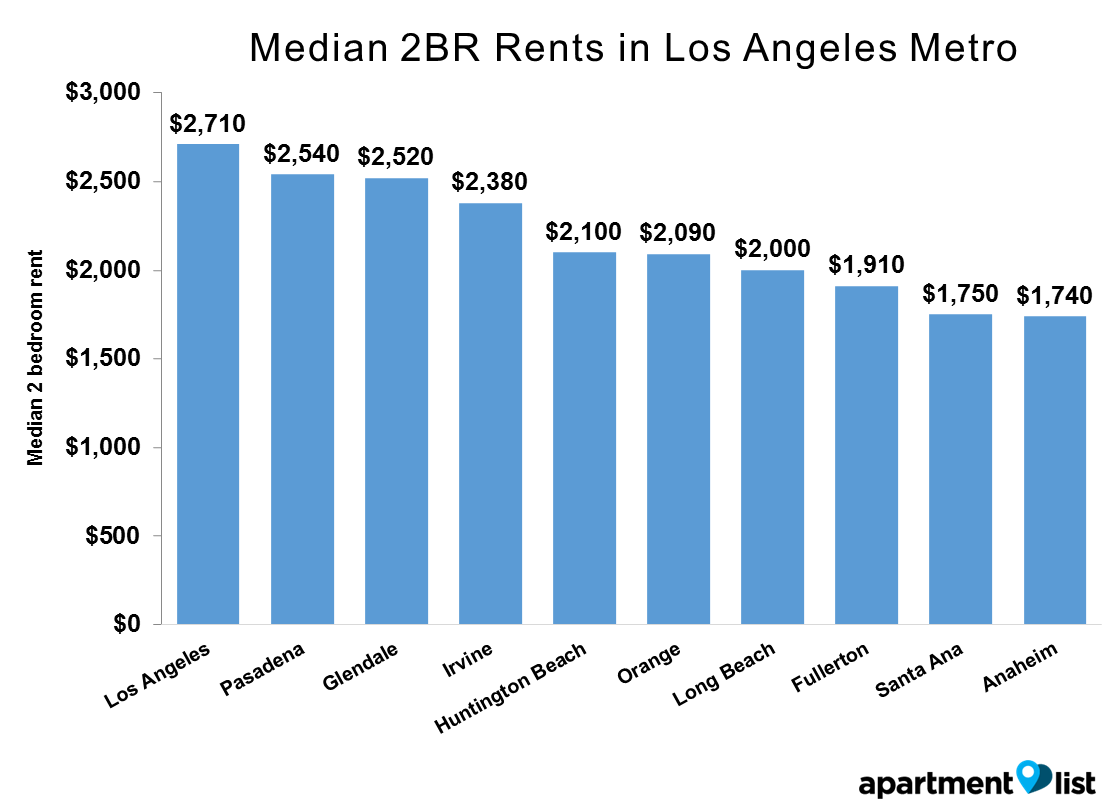 Besides the City of Angels itself, Pasadena is the most expensive city for renters in the L.A. metro. In L.A., a two-bedroom apartment went for the median rent price of $2,710 in May, while two-bedrooms in Pasadena went for $2,540. Rents in Pasadena grew by 1.0 percent over the past month and 7.8 percent over the past year.
L.A.'s most expensive neighborhood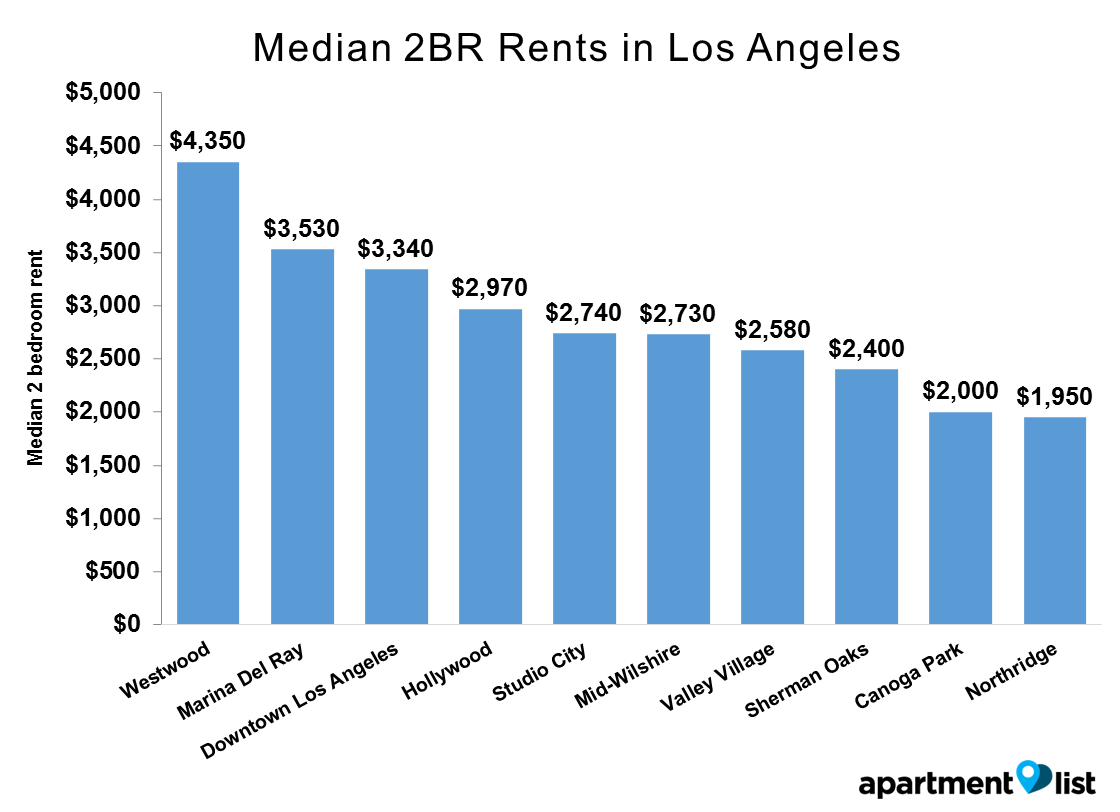 Westwood continues to be L.A.'s most expensive neighborhood for renters, with two-bedroom median rent prices at a whopping $4,350 and one-bedrooms at $3,020. Rent prices in this neighborhood are up 6.4 percent over the last year, which makes it L.A.'s third fastest-growing neighborhood when it comes to rent.

3 ways to get ahead in 2020 — starting right now
Grow and nurture your sphere now so you can reap the rewards next year
READ MORE
For methodology and data for other neighborhoods in Los Angeles, see Apartment List's City Report.
Yuki Graviet Knapp is a Content Marketing Associate with the Growth Team at Apartment List and is a resident of the Bay Area.