We'll add more market news briefs throughout the day. Check back to read the latest.
Black Knight Mortgage Monitor Report for May 2016:
38 million borrowers now have at least 20 percent equity in their homes, at an average of $116,000 per borrower
2.8 million borrowers remain in negative equity, down 13 percent from last year; nearly five times as many as in 2004
Cash-out refinances made up 42 percent of all refinance transactions in Q1 2016; $20 billion in equity extracted

The Mortgage Bankers Association/Ellie Mae's Mortgage Credit Availability Index:
Mortgage credit availability decreased to 119.8 in June 2016.
This is a 1.3 percent decline in credit availability, indicating that credit is tighter.
Of the four component indices, the Conventional MCAI saw the greatest tightening (down 2.4 percent) over the month followed by the Conforming MCAI (down 1.8 percent), the Jumbo MCAI (down 0.9 percent), and the Government MCAI (down 0.3 percent).
Mortgage rates:
Home equity rates:
Most recent market news:
Freddie Mac's Primary Mortgage Market Survey:

How agents can become influencers
Five tried-and-true tips for taking your social media habits from promotional to personal
READ MORE
The 30-year fixed-rate mortgage fell 7 basis points to 3.41 percent in this week's survey.
Mortgage rates have now dropped 15 basis points over the past two weeks.
This means rates are only 10 basis points above the all-time low.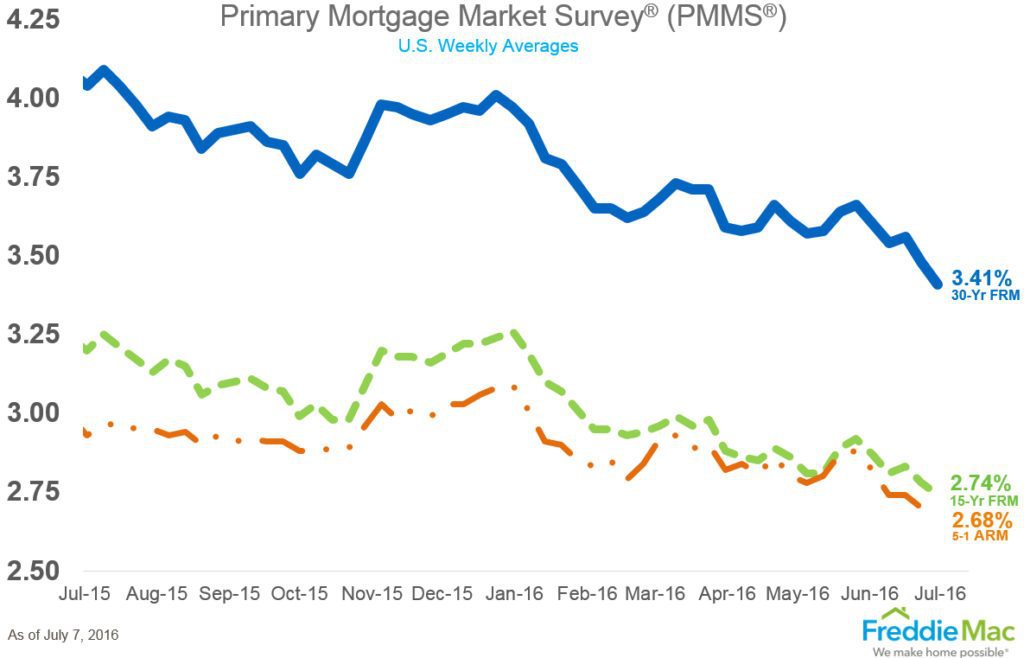 Fannie Mae's Home Purchase Sentiment Index (HPSI) for June 2016:
The HPSI decreased 2.1 points to 83.2 in June. This is down from May's all-time survey high.
The share of consumers who said now is a good time to sell a home increased 5 percentage points on net to a survey-high of 18 percent.
Those saying now is a good time to buy a home rose 3 percentage points on net to 32 percent.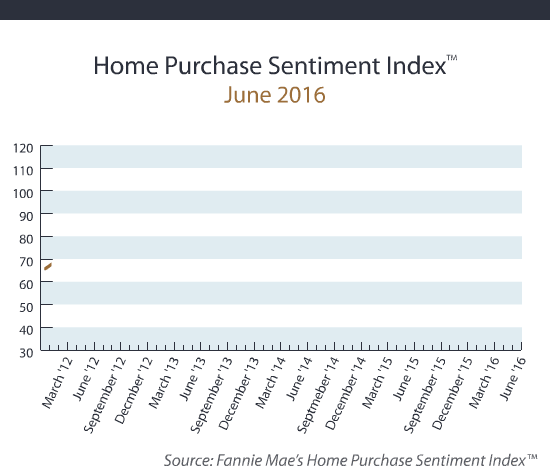 Email market reports to press@inman.com.