With rents rising in cities and states across the U.S., many renters struggle with affordability.
In Miami, Los Angeles and Orlando, for example, more than 55 percent of renters were cost-burdened in 2014, spending more than 30 percent of their income on rent.
Rents have moderated recently in expensive metros like San Francisco and New York City, but continue to climb rapidly in Dallas, Seattle and Denver.
National median rent has increased 64 percent since 1960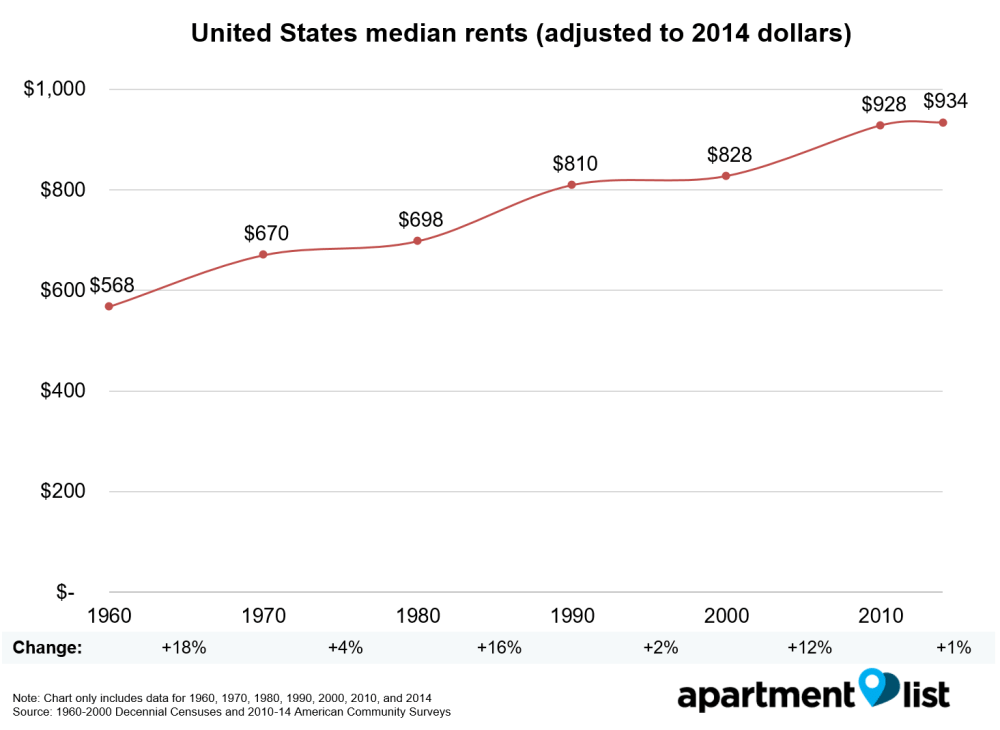 To better understand how rents and affordability have changed over time, Apartment List analyzed Census data from 1960 to 2014. It found inflation-adjusted rents have risen 64 percent, but real household incomes only increased 18 percent.
The situation was particularly challenging from 2000 – 2010, when household incomes actually fell by 9 percent while rents rose by 18 percent. As a result, the share of cost-burdened renters nationwide more than doubled, from 24 percent in 1960 to 49 percent in 2014.

Use virtual real estate to connect with buyers just about anywhere
See how one agent helps his remote clients in a second home market
READ MORE
These trends are repeated in cities and states across the country. Since 1980, incomes in expensive areas like Washington D.C., Boston, and San Francisco have risen rapidly, but rents have increased roughly twice as fast. In Houston, Detroit and Indianapolis, incomes have actually fallen in real terms, while rents have risen by 15-25 percent. The only urban areas where incomes kept pace with rising rents were Austin, Las Vegas and Phoenix.
SF rents growing faster than incomes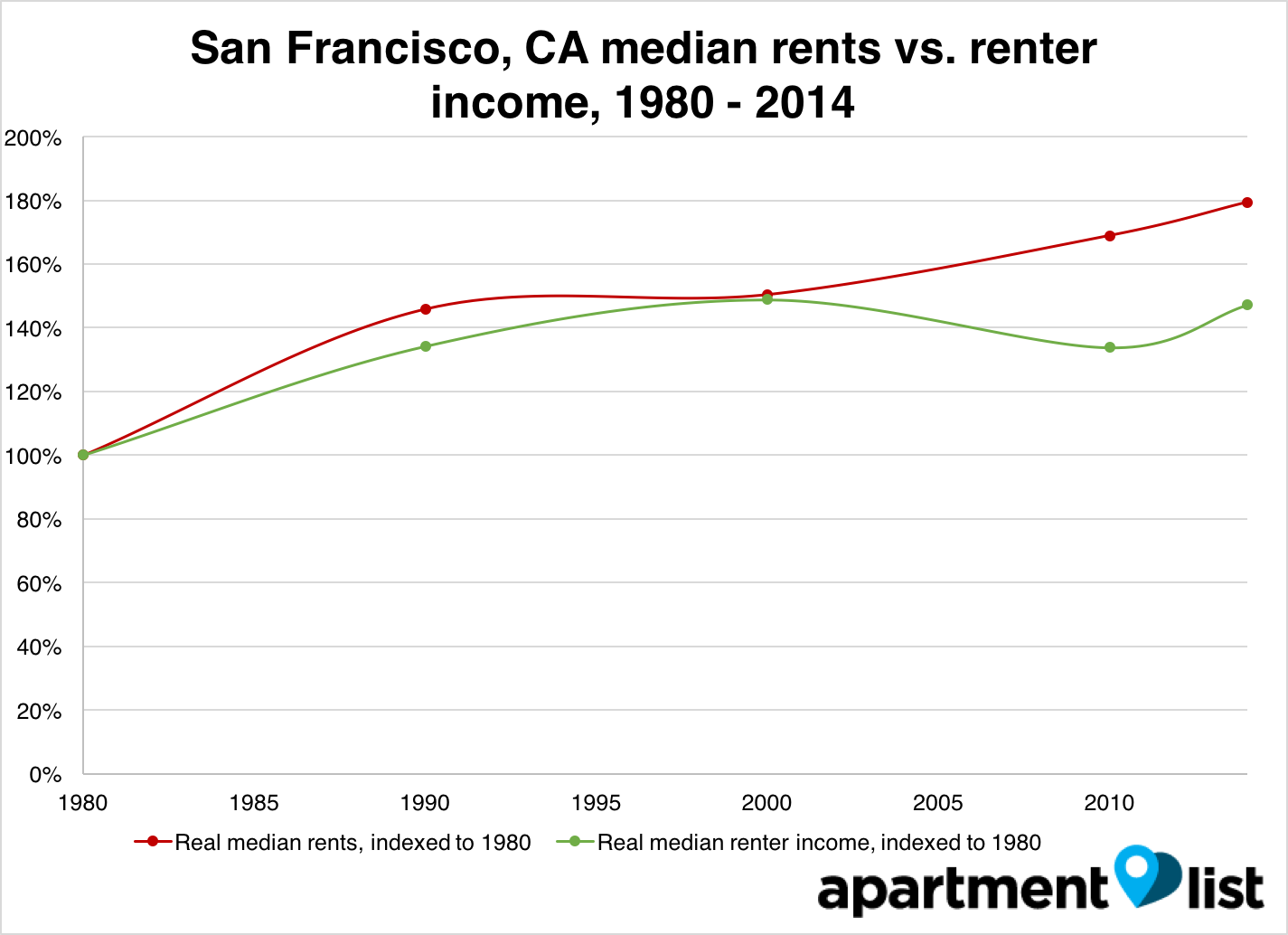 Both rents and incomes increased from 1980 to about 2000, but rent growth was the faster of the two. After 2000, renter incomes began to decline while rents continued steady growth, widening the gap and causing more renters to become cost-burdened.
From 2010 to 2014, renter incomes began to increase, narrowing the gap slightly. However, just as with the rest of the nation and other coastal cities, renter incomes in San Francisco have not been able to keep pace with rent growth overall.
To see Apartment List's full article, click here.
Yuki Graviet Knapp is a Content Marketing Associate with the Growth Team at Apartment List and is a resident of the Bay Area.