Having a bit of a child-like attitude and the opportunity to "play" spurs creativity and builds connection to other humans.
Being present in your own body and leaving the to-do list on the backburner can help to grow relationships and form a deeper connection with yourself and others.
SAN FRANCISCO — Previously a marketing manager at Facebook and Apple, Pam Costa took a career turn after going through a dull patch with her husband in the, erm, intimate department.
The couple went to a sex and relationship counselor, and the experience helped to spur the idea for her blog Down to There.
Your intimate relationships can help build and grow all your other relationships, both personally and professionally, she said. Costa talked to the crowd at Inman Connect San Francisco about her and her husband, and the issues that can arise in a long-term relationship in the bedroom.
She said they tried to problem-solve to add some spice: Go on vacation or find a babysitter to have a night away.
But it wasn't until their coach said to be present, in your own body in the moment, that she understood.
"Relationships can be hard, but connection can be cultivated," she said.
Costa gave the audience an opportunity to find their inner child. For 60 seconds, everyone stood up to play a game with someone nearby: patty cake, thumb war, dance, jump up and down, yell or throw beach balls across the ballroom.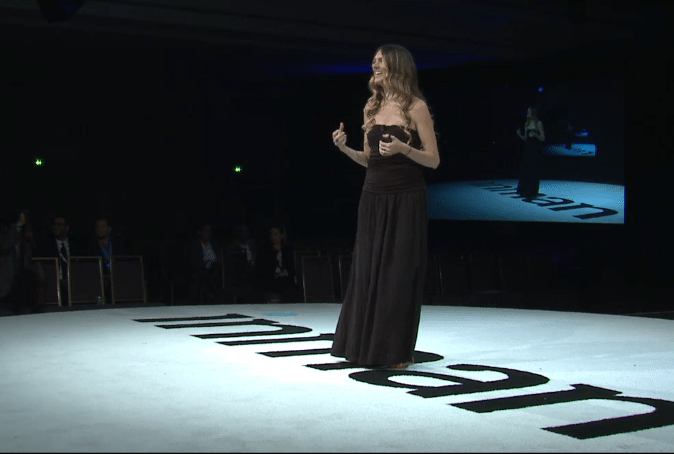 "How do you feel now?," she asked. "Envigorated, liberated, stoked, happy," people shouted from the crowd.
In moments of play, you feel alive and connected. This connectedness strengthens relationships, both professional and personally.
Take a moment and think about a recent interaction with a client or loved one: Did you start it with your to-do list in mind? How would that interaction change if you take a deep breath, connect with your body and make a real connection with another person?
Have a little less focus on your to-do list and more on your connection with the individual in front of you. You may find yourself growing a little more curious.