We'll add more market news briefs throughout the day. Check back to read the latest.
U.S. Census Bureau/U.S. Department of Commerce's August 2016 construction data:
Construction spending during August 2016 was estimated at a seasonally adjusted annual rate of $1,142.2 billion.
This is 0.7 percent below the revised July estimate of $1,150.6 billion.
This is also 0.3 percent below the August 2015 estimate of $1,145.2 billion.
Black Knight Financial Services' Mortgage Monitor for August 2016:
The national delinquency rate fell by just over 6 percent month-over-month in August 2016.
Delinquencies were at 4.24 percent in August 2016.
The inventory of loans in active foreclosure continued its 19-month consecutive downward trend.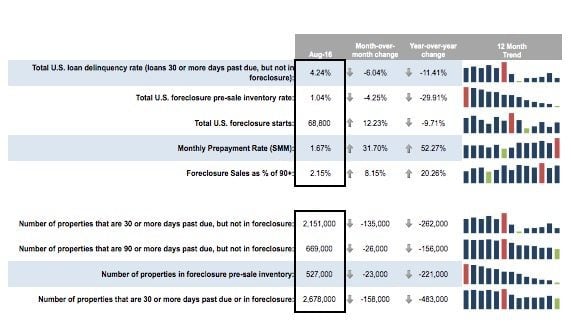 Mortgage rates:
Home equity rates:
Most recent market news:
National Association of Realtors Pending Home Sales Index (PHSI) for August 2016:

Top brokerages find new ways to carve out profit
While the average return on revenue for brokerages nationwide has faced downward pressure, some brokerages are bucking the trend
READ MORE
The index declined 2.4 percentage points to 108.5 in August from July.
The index was 0.2 percent lower in August 2016 than August 2015 (108.7).
The index is currently at its second-lowest reading in 2016, after January (105.4).
Ten-X Residential Real Estate Nowcast:
September sales will fall between seasonally adjusted annual rates of 5.1 million and 5.44 million.
This is down 1.2 percent from August.
This is also down 5.1 percent from one year ago.
The 30-year fixed-rate mortgage (FRM) averaged 3.42 percent with an average 0.5 point for the week ending September 29, 2016.
This is down from last week, when it averaged 3.48 percent.
One year ago, the 30-year FRM averaged 3.85 percent.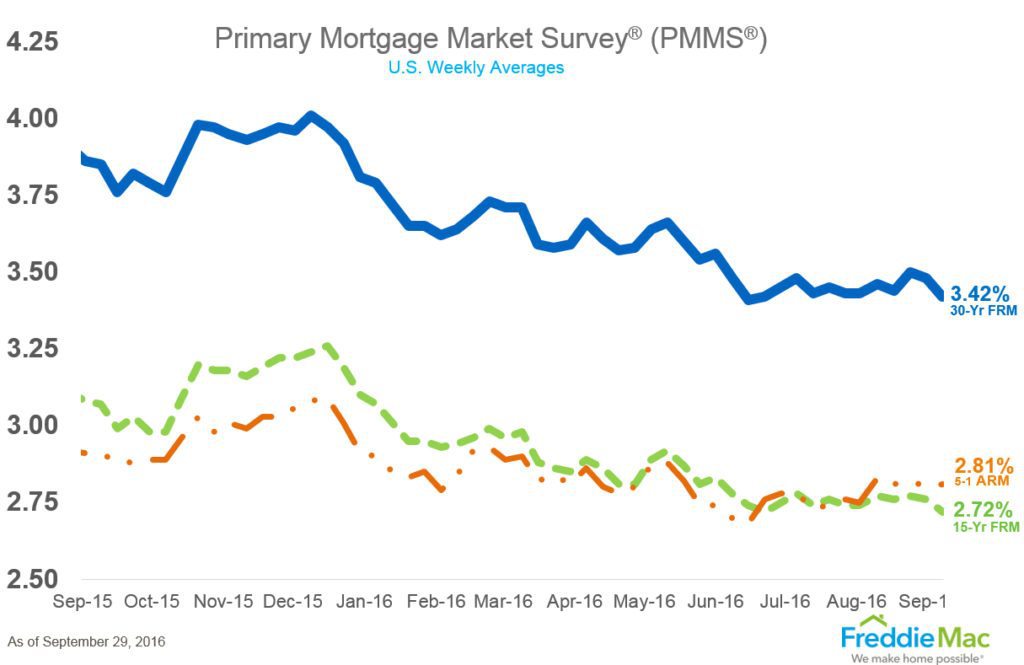 Email market reports to press@inman.com.