We'll add more market news briefs throughout the day. Check back to read the latest.
Black Knight Home Price Index (HPI) for August 2016:
The current Black Knight HPI value is $266,000.
This is up 0.3 percent month-over-month.
It's also up 5.3 percent year-over-year.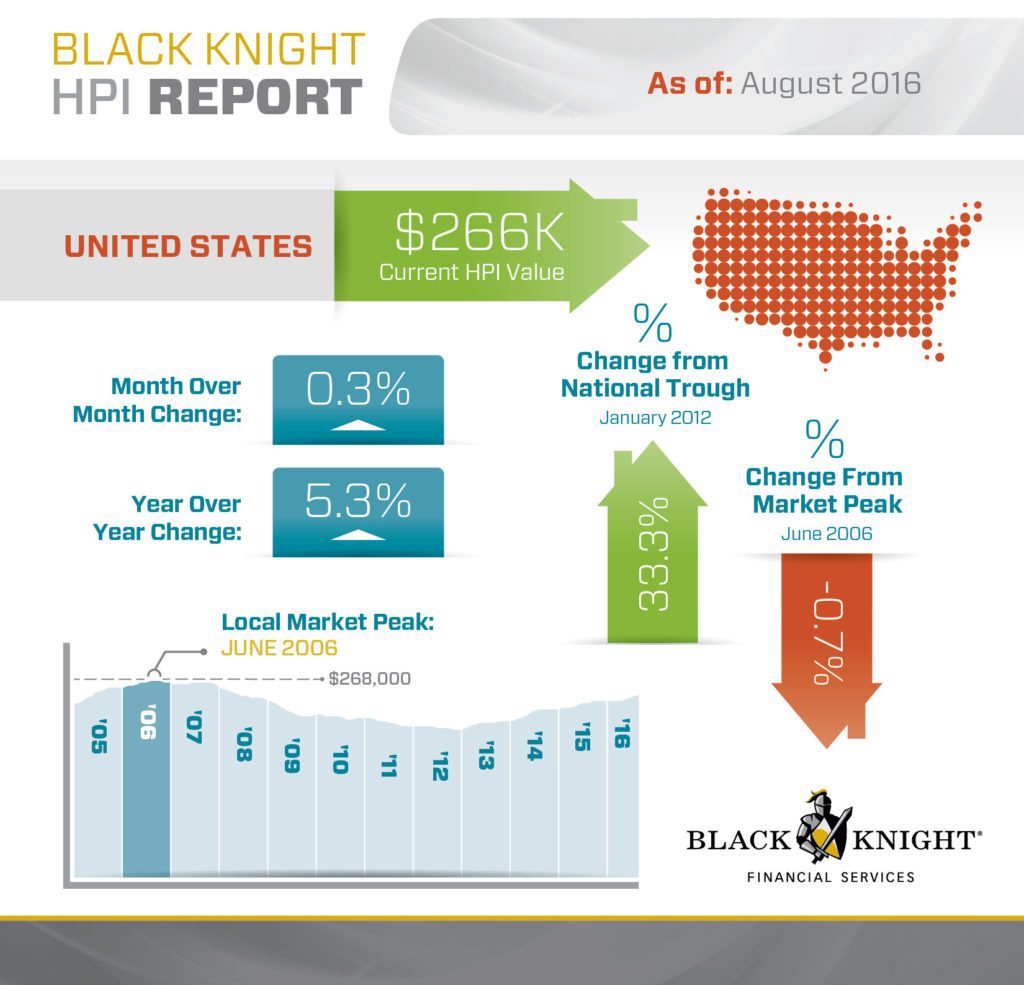 First American Financial Corporation's September 2016 Loan Application Default Index:
The frequency of defects, fraudulence and misrepresentation in the information submitted in mortgage loan applications decreased 1.4 percent in September 2016 compared with August 2016.
Compared to September 2015, the Defect Index decreased by 14.8 percent.
The Defect Index is down 32.3 percent from the high point of risk in October 2013.
Mortgage rates:
Home equity rates:
Most recent market news:
CoreLogic October 2016 Market Pulse:

How agents can become influencers
Five tried-and-true tips for taking your social media habits from promotional to personal
READ MORE
The Home Price Index year-over-year change for August 2016 was a 6.0 percent increase.
The share of homes with negative equity in Q2 2016 was 7.1 percent.
The cash sales share (as of June 2016) was 29.3 percent.

Email market reports to press@inman.com.