We'll add more market news briefs throughout the day. Check back to read the latest.
National Association of Realtors Pending Home Sales Index for November 2016:
Pending home sales declined 2.5 percent to 107.3 in November from 110.0 in October.
The index is now 0.4 percent below last November (107.7).
This is the index's lowest reading since January 2016 (105.4).
Freddie Mac's Multi-Indicator Market Index for October 2016:
The national MiMi is 86.4.
This is 0.42 percent up from September 2016 to October 2016 and a three-month improvement of 1.86 percent.
Year-over-year, the national MiMi value improved 5.88 percent.
First American November 2016 Loan Application Defect Index:
The frequency of defects, fraudulence and misrepresentation in the information submitted in mortgage loan applications remained unchanged in November as compared with October.
Compared to November 2015, the Defect Index decreased by 12.8 percent.
The Defect Index is down 33.3 percent from the high point of risk in October 2013.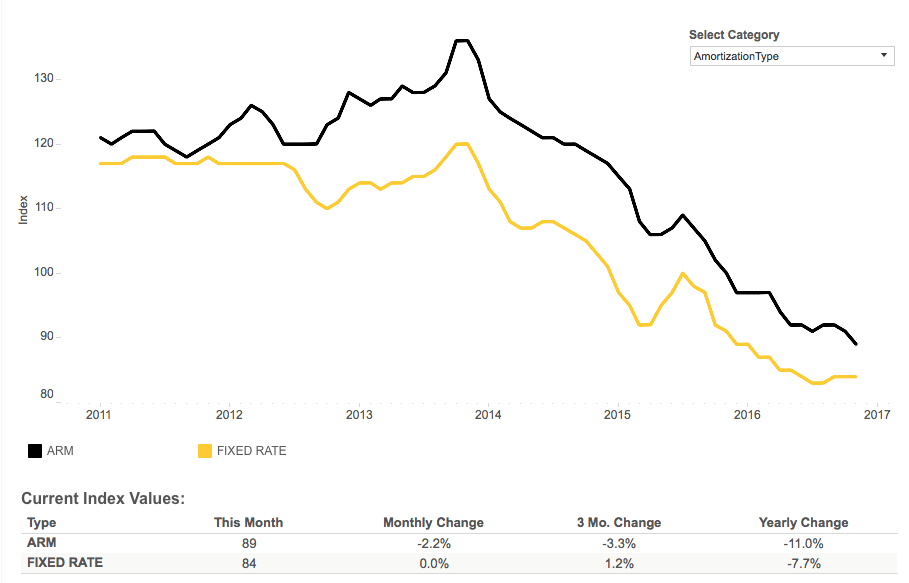 Mortgage rates:
Home equity rates:
Most recent market news:
Federal Housing Finance Agency's mortgage rates for November 2016:

The Nanny Cam and other privacy issues in real estate
A can't-miss course takes on pressing new legal concerns for every agent
READ MORE
The index for the average contract mortgage rate for previously occupied homes by combined lenders Index was 3.66 percent for loans closed in late November, up 4 basis points from 3.62 percent in October.
The average interest rate on all mortgage loans was 3.64 percent, up 4 basis points from 3.60 in October.
The average loan amount for all loans was $314,700 in November, up $2,000 from $312,700 in October.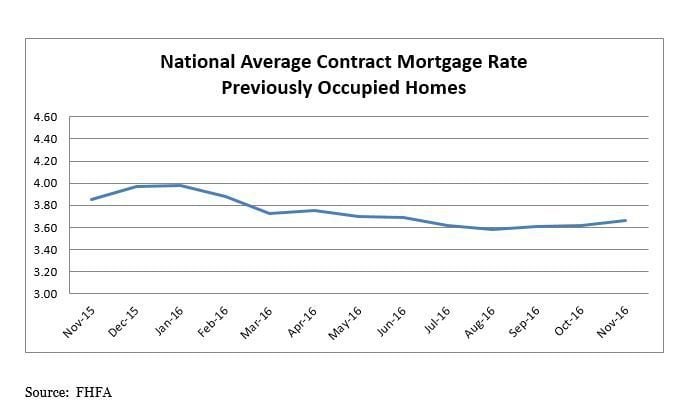 First American Real House Price Index for October 2016:
Real house prices increased 0.7 percent between September 2016 and October 2016.
Compared to September 2015, real house prices decreased by 0.4 percent.
Unadjusted house prices are expected to increase by 5.3 percent in October on a year-over-year basis.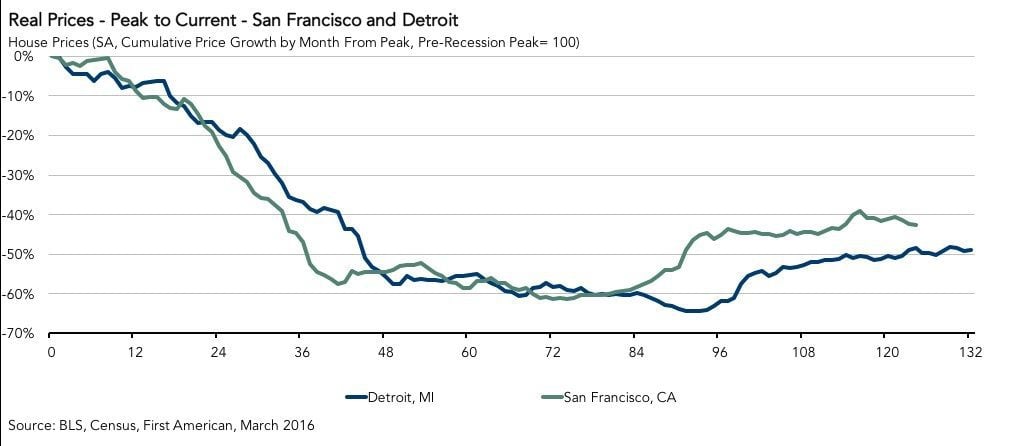 Email market reports to press@inman.com.