We'll add more market news briefs throughout the day. Check back to read the latest.
Freddie Mac's Primary Mortgage Market Survey:
The 30-year mortgage rate rose 2 basis points to 4.32 percent with an average 0.5 point for the week ending December 29, 2016.
Last week it averaged 4.30 percent.
A  year ago at this time, the 30-year FRM averaged 4.01 percent.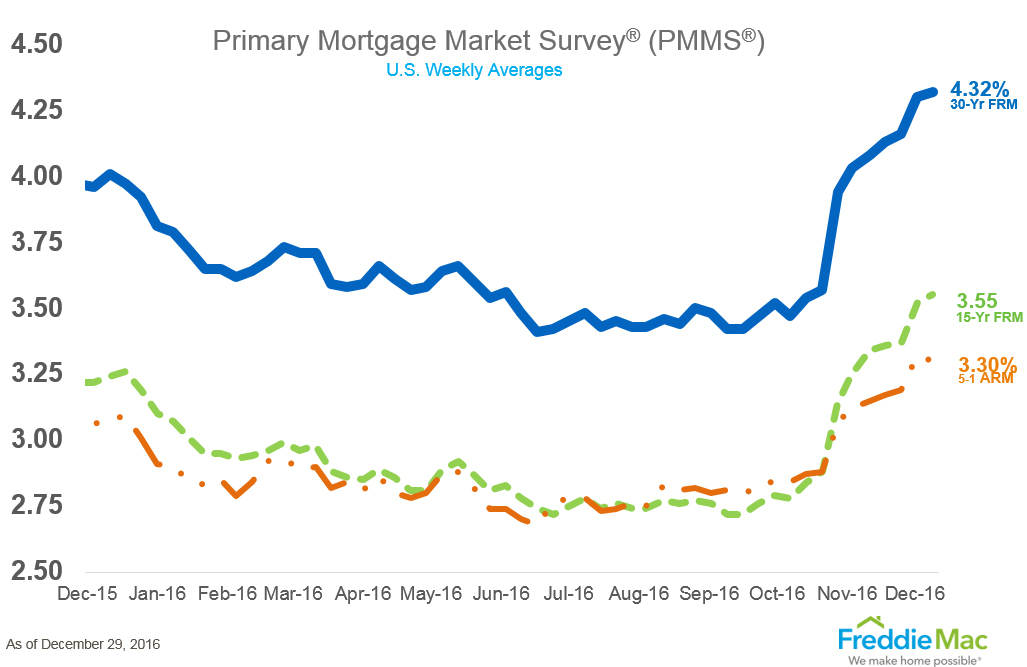 Mortgage rates:
Home equity rates:
Most recent market news:
National Association of Realtors Pending Home Sales Index for November 2016:
Pending home sales declined 2.5 percent to 107.3 in November from 110.0 in October.
The index is now 0.4 percent below last November (107.7).
This is the index's lowest reading since January 2016 (105.4).
Freddie Mac's Multi-Indicator Market Index for October 2016:
The national MiMi is 86.4.
This is 0.42 percent up from September 2016 to October 2016 and a three-month improvement of 1.86 percent.
Year-over-year, the national MiMi value improved 5.88 percent.

Top brokerages find new ways to carve out profit
While the average return on revenue for brokerages nationwide has faced downward pressure, some brokerages are bucking the trend
READ MORE
First American November 2016 Loan Application Defect Index:
The frequency of defects, fraudulence and misrepresentation in the information submitted in mortgage loan applications remained unchanged in November as compared with October.
Compared to November 2015, the Defect Index decreased by 12.8 percent.
The Defect Index is down 33.3 percent from the high point of risk in October 2013.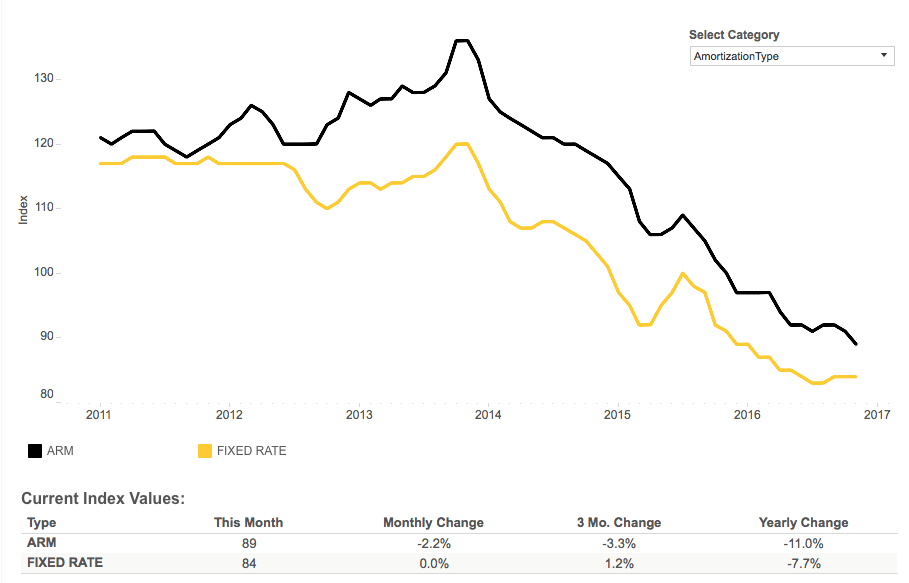 Email market reports to press@inman.com.