We'll add more market news briefs throughout the day. Check back to read the latest.
Black Knight Financial Services Home Price Index for November 2016:
After rising 5.7 percent from the start of 2016, U.S. home prices are now within just 0.3 percent of a new national peak.
For the fifth straight month, New York led all states in monthly home price appreciation, seeing 1.1 percent growth from October 2016.
Home prices hit new peaks in six of the nation's 20 largest states and eight of the 40 largest metros.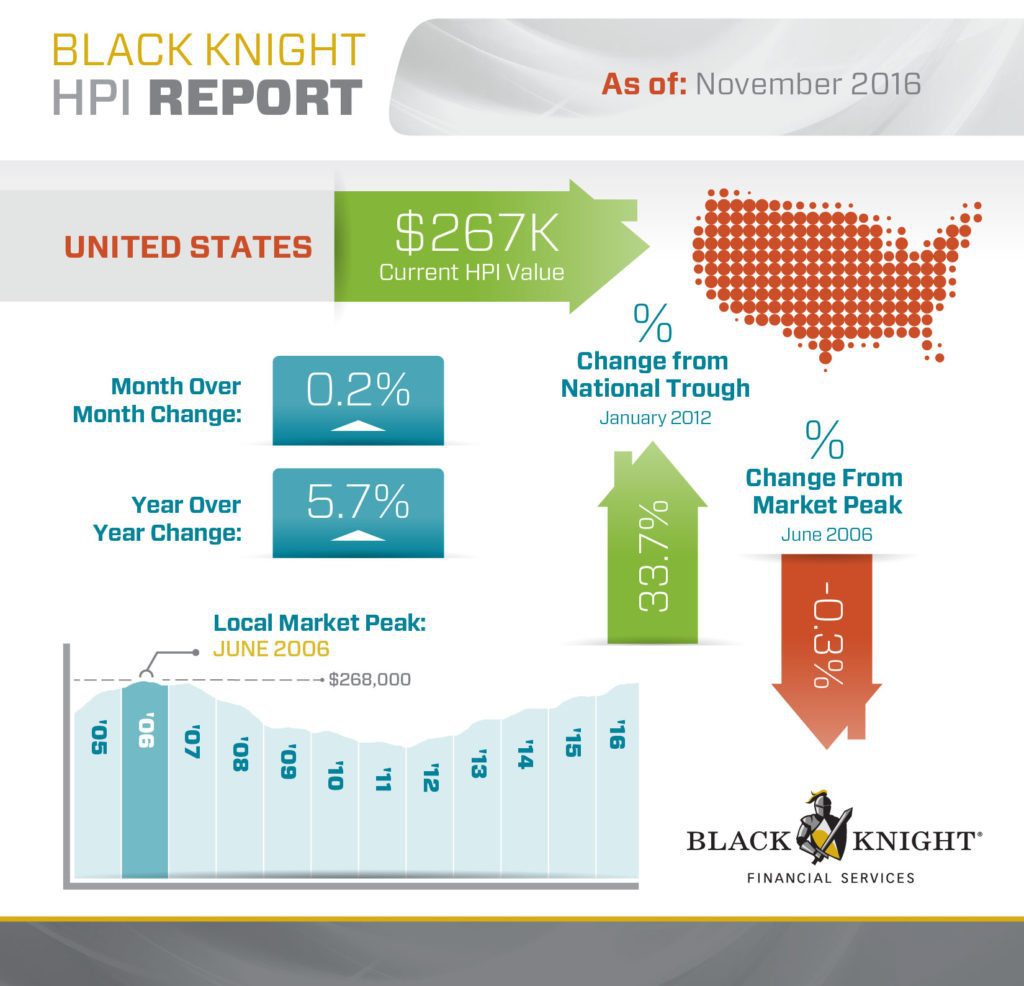 First American Real House Price Index for November 2016:
Real house prices increased 4.4 percent between October 2016 and November 2016
Compared to November 2015, real house prices increased by 1.7 percent.
Real house prices are 37.1 percent below their housing-boom peak in July 2006 and 15.5 percent below the level of prices in January 2000.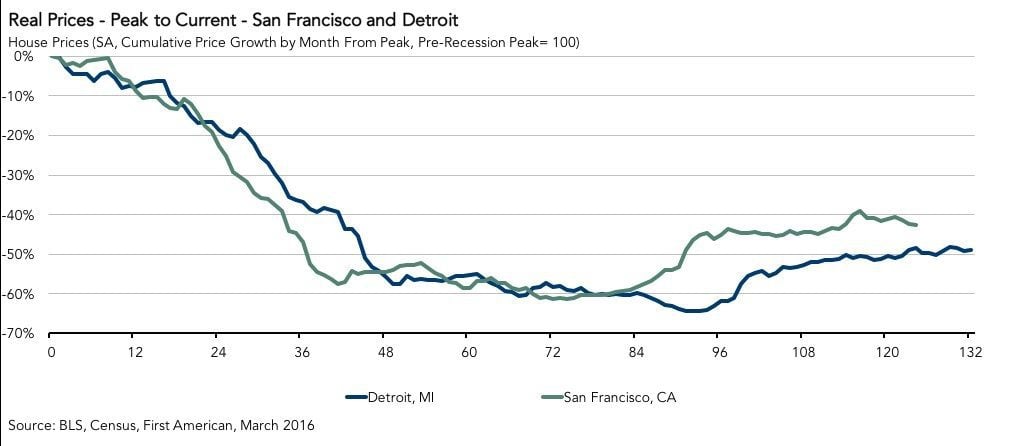 National Association of Realtors Pending Home Sales for December 2016:

One platform. One device. Limitless growth.
How Homesnap Pro puts all the tools you need in one app right on your smartphone.
READ MORE
The Pending Home Sales Index (PHSI) increased 1.6 percent to 109.0 in December from 107.3 in November.
The index is now 0.3 percent above last December (108.7).
Existing-home sales are forecast to be around 5.54 million this year, an increase of 1.7 percent from 2016, which was the best year of sales since 2006.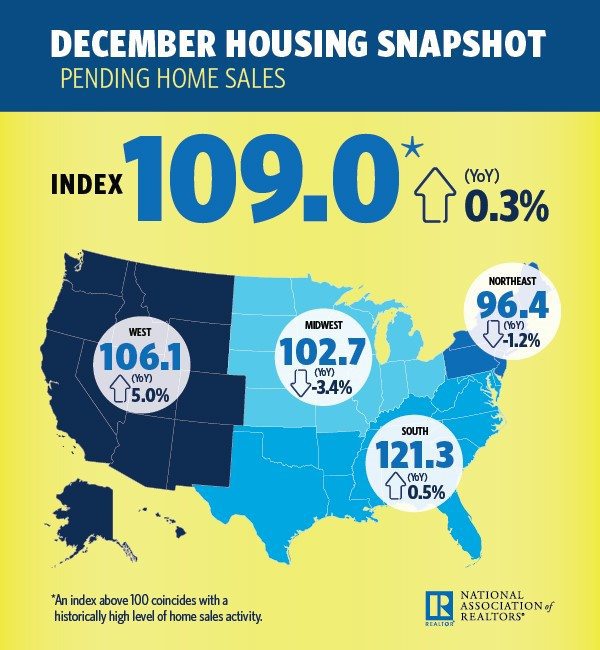 Mortgage rates:
Home equity rates:
Most recent market news:
CoreLogic's Market Pulse Report for January 2017:
The home price index was up 6.7 percent year-over-year in November 2016.
The cash sales share was 31.8 percent as of October 2016.
The distressed sales share was 7.7 percent as of October 2016.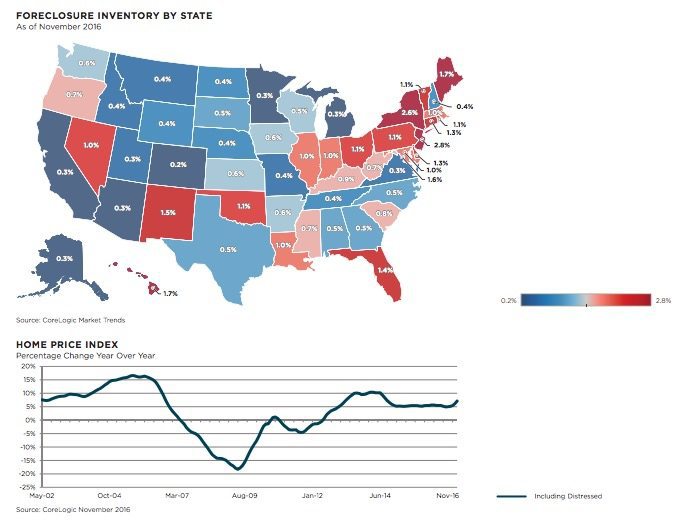 Email market reports to press@inman.com.