We'll add more market news briefs throughout the day. Check back to read the latest.
Mortgage Bankers Association's Weekly Applications Survey:
Mortgage applications increased 2.3 percent from one week earlier for the week ending February 3, 2017.
The refinance share of mortgage activity decreased to 47.9 percent of total applications, its lowest level since June 2009, from 49.4 percent the previous week.
The FHA share of total applications decreased to 11.9 percent from 12.1 percent the week prior.
Mortgage rates:
Home equity rates:
Most recent market news:
Fannie Mae's Home Purchase Sentiment Index (HPSI) for January 2017:
The HPSI increased by 2 percentage points to 82.7 in January.
The HPSI is up 1.2 percentage points from January 2016.
The net share of Americans who say it is a good time to buy a house fell by 3 percentage points to 29 percent, matching the survey low from May and September 2016.
The net percentage of those who say it is a good time to sell rose by 2 percentage points to 15 percent.
CoreLogic Home Price Index for December 2016:
Home prices rose by 0.8 percent month-over-month in December 2016.
They rose by 7.2 percent year-over-year.
CoreLogic forecasts a 0.1 percent month-over-month and 4.7 percent year-over-year change.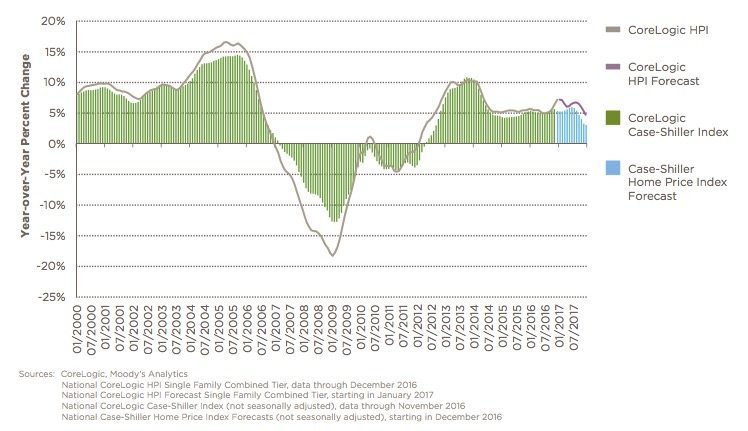 The Nanny Cam and other privacy issues in real estate
A can't-miss course takes on pressing new legal concerns for every agent
READ MORE
Mortgage Bankers Association's Mortgage Credit Availability Index for January 2017:
Mortgage credit availability increased in 1.1 percent to 177.1 in January.
Of the four component indices, the Jumbo MCAI saw the greatest increase in availability over the month (up 4.7 percent), followed by the Conventional MCAI (up 2.3 percent), and the Government MCAI (up 0.2 percent).
The Conforming MCAI decreased over the month (down 0.1 percent).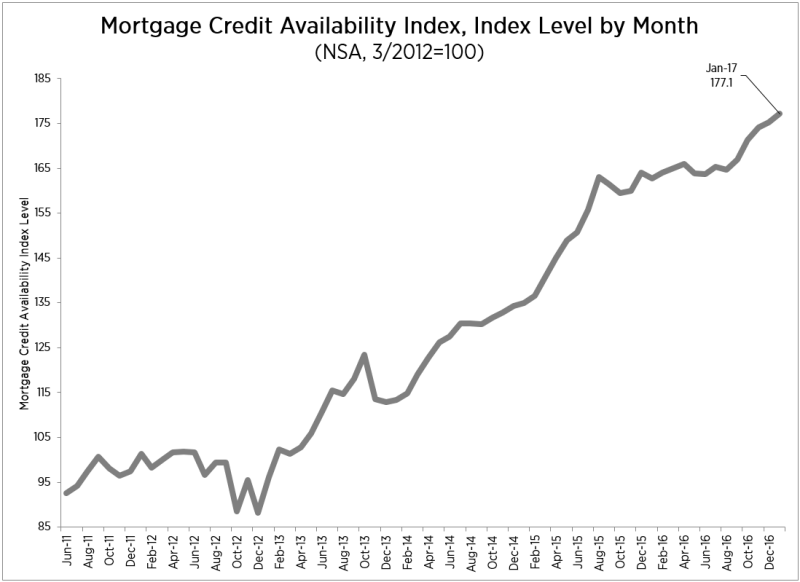 Email market reports to press@inman.com.