Frankfort, Kentucky-based real estate agent and broker William Richard "Rick" Pulliam, who pled guilty to a federal drug charge in May, was sentenced to one year and a day on the charge of possession of cocaine with intent to distribute on Thursday, the Lexington Herald Leader reported.
The 44-year-old former principal broker for Re/Max Bluegrass Realty in Frankfort had been in the Grayson County jail awaiting sentencing since the plea. His four-month stay in jail will count toward his sentence. U.S. District Court Judge Gregory F. Van Tatenhove also imposed a $15,000 fine.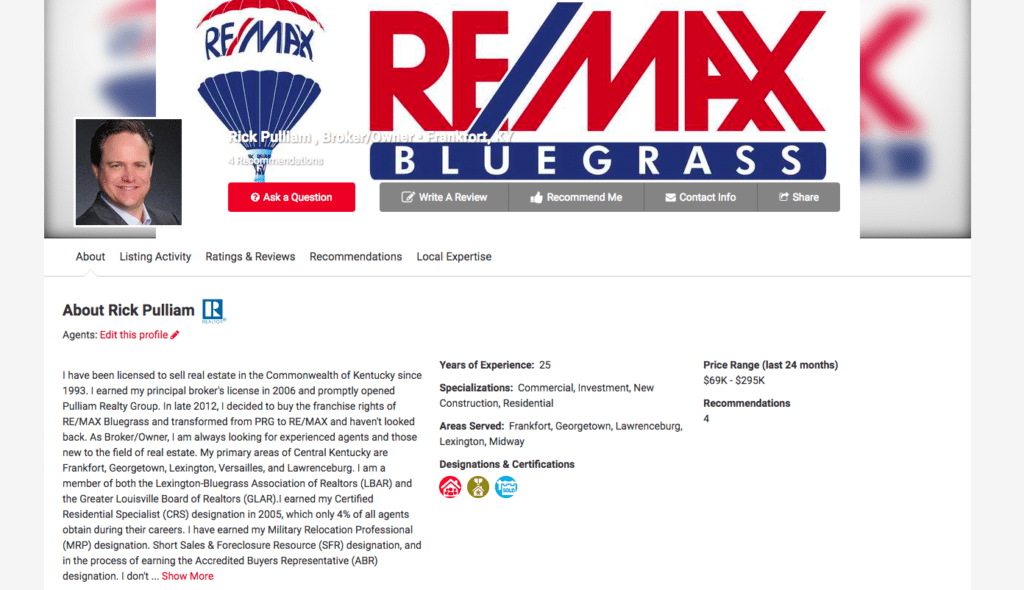 Pulliam has been licensed to sell real estate in Kentucky since 1993 and has held his principal broker's license for 11 years. The broker started Pulliam Realty Group shortly after earning his license and later purchased the rights to Re/Max Bluegrass.
Following the plea, Re/Max revoked his franchise, and his 24-year real estate career is now up in the air. The Kentucky Real Estate Commission, which holds the power to take away Pulliam's agent and broker licenses, told Inman that it doesn't have the authority to act immediately. (The commission didn't elaborate on its plan before press time; Inman will update the article with additional information as it comes in.)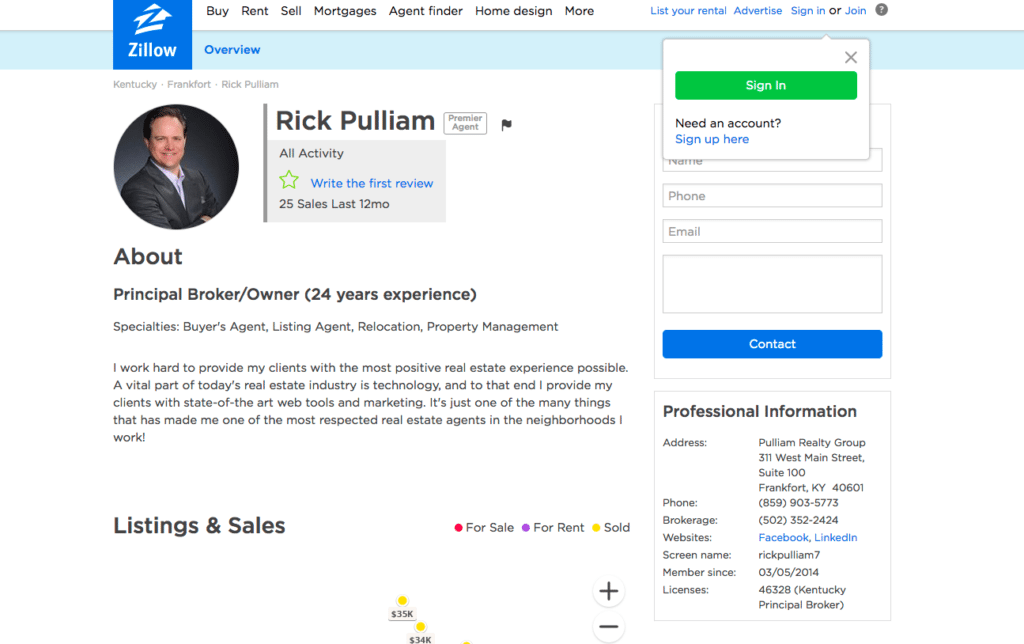 "I work hard to provide my clients with the most positive real estate experience possible," reads Pulliam's Zillow profile. "A vital part of today's real estate industry is technology, and to that end I provide my clients with state-of-the art web tools and marketing. It's just one of the many things that has made me one of the most respected real estate agents in the neighborhoods I work!" it concludes.
According to court records, Kentucky State Police and FBI agents searched Pulliam's Frankfort home on Feb. 20, 2014. That search revealed 9.5 grams of cocaine, packaging materials, scales and a Taurus .45-caliber semiautomatic pistol, which was forfeited to the authorities along with its ammunition.
Pulliam acknowledged in the plea agreement that he "possessed cocaine located at his residence with the intent to distribute it to others."
"I'm truly sorry and I'm ashamed of my actions," he said prior to sentencing, according to the Lexington Herald Leader. Pulliam confessed to the judge that had the authorities "not come in that day, my life might have been worse."
"As he told the Court, Rick regrets his past choices, but he is now singularly focused on making amends and repairing relationships," Defense Attorney Marshall told Inman.
"This case presented a number of factors for Judge Van Tatenhove to balance," Marshall added. "Although we requested a slightly lower sentence, I think the judge did an excellent job of balancing a set of complex considerations while, as the law requires, imposing a sentence that was 'sufficient, but not greater than necessary to punish Rick and meet the other Congressional goals of sentencing in federal court."
Pulliam, who said he quit using cocaine in 2014, is going through a 12-step recovery program. He also said he has not consumed alcohol since December.
In addition to the federal drug charge, Pulliam faces state charges. He was indicted by a Franklin County grand jury in November on charges of trafficking in cocaine and tampering with evidence.