The National Association of Realtors (NAR) pending home sales index, a forward-looking indicator that tracks homes sales in which a contract is signed but the sale has not yet closed, increased 3.5 percent in the month of October to 109.3 from a downwardly revised 105.6 the month prior.
The increase was driven by a boost in contract activity in the South, where the housing market is bouncing back after being hit hard by hurricane season.
"Last month's solid increase in contract signings were still not enough to keep activity from declining on an annual basis for the sixth time in seven months," said NAR Chief Economist Lawrence Yun in a statement. "Home shoppers had better luck finding a home to buy in October, but slim pickings and consistently fast price gains continue to frustrate and prevent too many would-be buyers from reaching the market."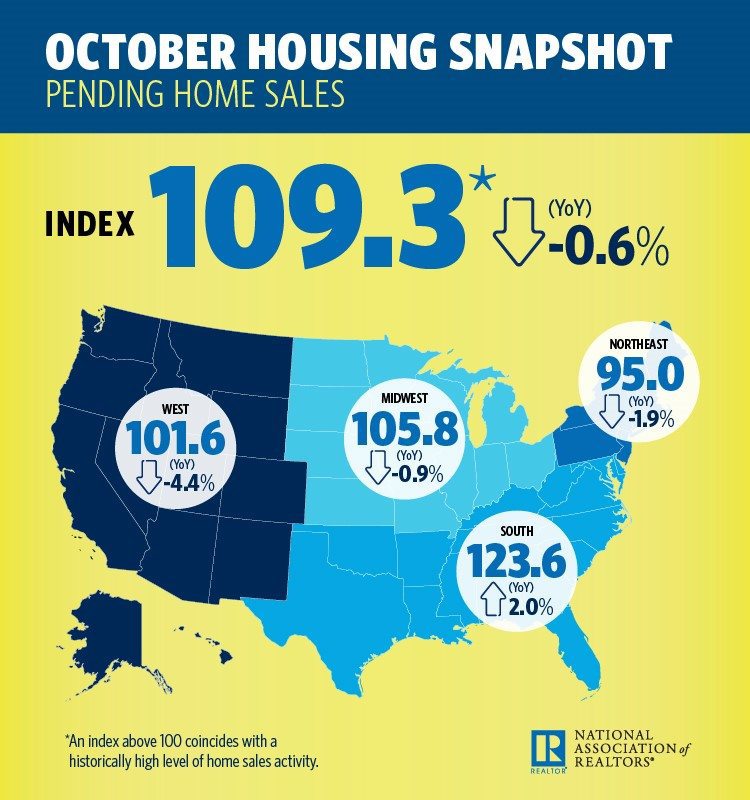 The October index marks the highest reading for pending home sales since June, yet it's still down 0.6 percent from a year ago, and on an annual basis inventory has continued to tighten for 29 months straight.
"The number of homes for sale at the end of October was the lowest for the month since 1991," Yun added. "Until new home construction climbs even higher and more investors and homeowners put their home on the market, sales will continue to severely trail underlying demand."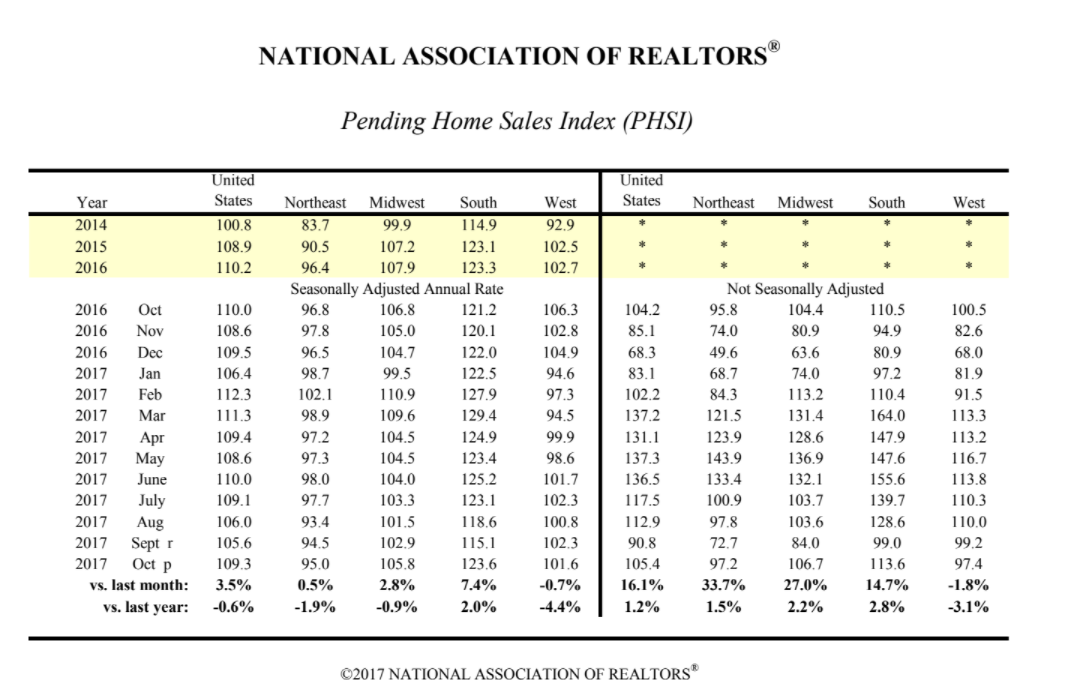 NAR uses a large national sample of signed residential property sale contracts to build its monthly pending home sales index. The sample size typically represents about 20 percent of transactions for existing-home sales.
The index level was benchmarked to 100 in 2001, which was the first year to be examined. Existing-home sales in 2001 were in the 5 million to 5.5 million range, which is considered normal for the population in the U.S.